Vending Machine Charity Sponsorships, Vending Charity Outreach Programs


Listed below are CHARITIES FOR VENDING that are welcome to the idea of Vending Charity Sponsorship Programs and Vending Outreach Programs, they are listed in alphabetical order by company name. Please contact these Charity Organizations direct for more information about their Vending Machine Charity Programs and Sponsorships.
Also see: Vending Machine Locators, Vending Companies USA,
POST YOUR COMPANY ->Get New Business!
Company / Website
Vending Charity Programs Description
Photo/Logo
Contact Info
American Association For Lost Children, Inc. (AAFLC) is an awesome and unique charity that finds and rescues missing children. Vending donations have enabled AAFLC to rescue numerous missing children. AAFLC provides vendors everything needed for a successful vending business. Voted #1 Charity Vending Program, we require only $1.00 donation per sticker per month. www.aaflc.org
.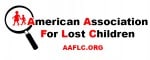 Family Life International, Inc., a national 501(c)3 non-profit, with its Hugs Not Drugs® and Grandparents Against Drugs projects, seeks to end the demand for drugs by early childhood education. Our Vending Outreach Program is excellent. See our Vending Times ad. Visit our website. Obtain a FREE vending start-up package!

Teen Challenge is funded by contributions. We have a vending label program! Please consider a donation to Teen Challenge. Your Generous Gift Will Help Turn Young Lives Around!

Also See: Signs, Vending Labels,Fulfillment Services, Shipping, Supplies, Software, Machine Locators, Vending Companies USA, Classified Ads, Routes for sale, News, Home,
POST YOUR COMPANY–>Get New Business!