Vending Charity Sponsorships, Vending Charities Outreach Programs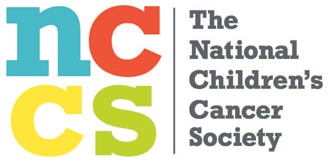 CHARITIES FOR VENDING that offer Vending Charity Sponsorship Programs and Vending Outreach Programs! Please contact these Charity Organizations direct for more information about their Vending Machine Charity Programs and Sponsorships.
Also see: Vending Machine Distributors, Locators, VendLoco Lists, Vending Companies USA,
POST YOUR COMPANY-Get New Business!

Company / Website
Vending Charity Programs, Sponsorships
Photo/Logo
Contact Info
Family Life International, Inc., a national 501(c)3 non-profit, with its Hugs Not Drugs® and Grandparents Against Drugs projects, seeks to end the demand for drugs by early childhood education. Our Vending Outreach Program is excellent. See our Vending Times ad. Visit our website. Obtain a FREE vending start-up package!

My Christ Connection, Children's Outreach Ministry
is located the Philippines and has been led by Car Lo Abbago, since 2011. Headquartered in Kansas City, MO. This ministry consists of 150+ children (and growing fast) who are in much need.
We provide these Philipino children and their families with school supplies, shelter, food and share the Love of Jesus Christ. Visit
https://mychristconnection.com/childrens-ministry/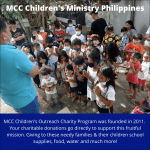 Vendors For Veterans NCC is a nationally recognized 501(c)(3) non-profit charity established exclusively for the U.S. vending industry to benefit U.S. Military Veterans. Our vendor partners proudly display our 'Help A Hero' labels on their vending equipment to show their support for our Vets. The 'Help A Hero' program includes a number of 'freebies' that charity route operators find very useful – such as Brochures, Certificates of Appreciation, ID Card/Name Tags and more – all free with the high quality vinyl labels. Check out our website or give us a call. Visit https://vendorsforveterans.org/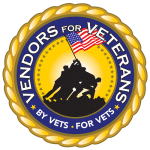 Also See: Signs, Vending Labels, Fulfillment Services, Shipping, Supplies, Software, Machine Locators, Vending Companies USA, Classified Ads, Routes for sale, News, VendLoco Lists, Home,
POST YOUR COMPANY-Get New Business!