The Smart Baguette Vending Machine by ATI Tech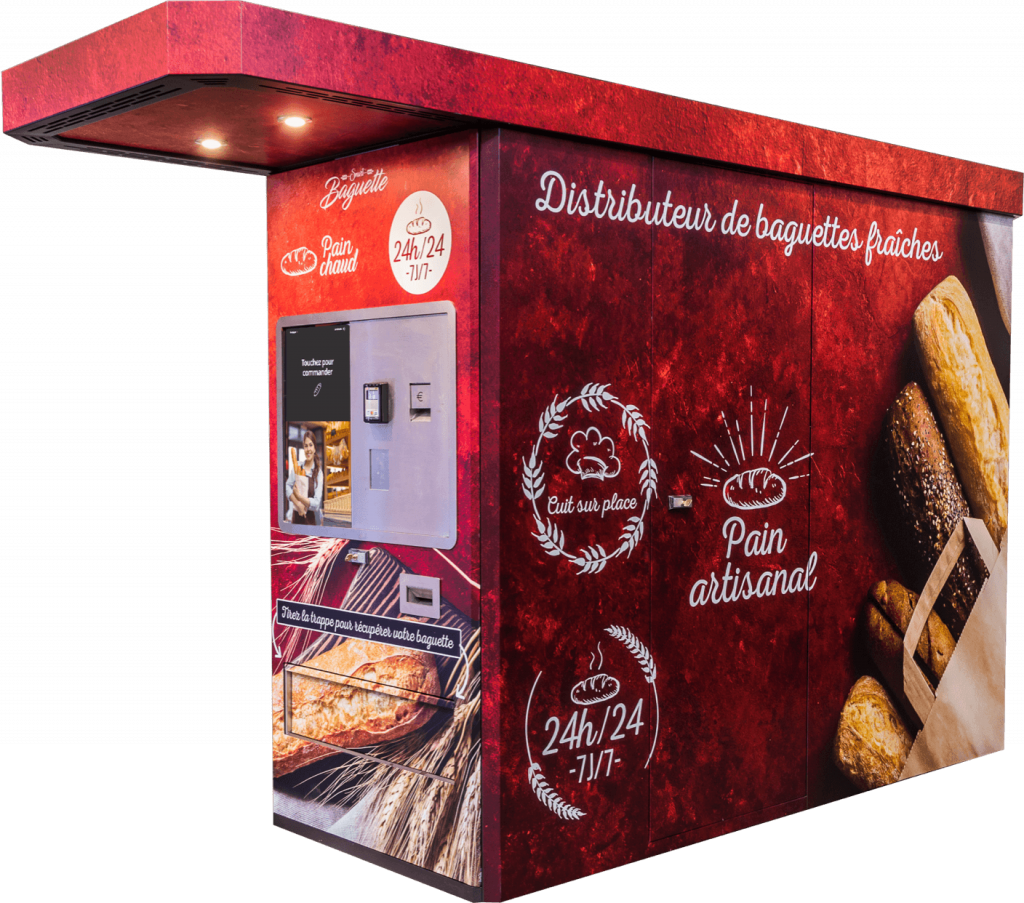 Made by API Tech, the Smart Baguette dispenser vending machine combines reliability and respect for traditional bakery know-how. To compensate for the decertification of bakeries in villages or to allow proximity of service, opt for Smart Baguette.
This machine can be placed indoor or outdoor. 100% customizable. Accepts different types of payments. Machine holds 150 types of bread sticks. Fast 5 second delivery.
A fully customizable point of sale
Smart Baguette offers you the choice to position your dispenser wherever you want. Whether it is recessed in a storefront or outdoors, your dispenser is designed for this purpose.
All the sides of Smart Baguette can be customized to your image. Logo, visuals and colors can be reproduced on your entire dispenser.
Call 929-255-1231, or email contact@apitech-solution.com.