HABCO Commercial Refrigerators and Freezers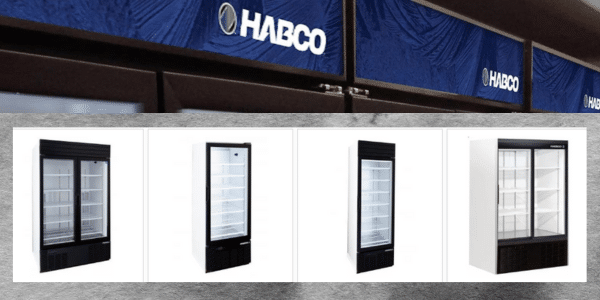 Searching for a commercial refrigerator or freezer for your micro market? If so, HABCO is the company to turn to for top-of-the-line refrigeration equipment because they've been a leader in the refrigeration industry for 60 years.
Habco currently serves a wide variety of businesses, including restaurants, hotels, gas stations, schools and other commercial establishments, because their equipment is designed for heavy use.  The company says their coolers work well in these businesses because users indicate the units are easy to service and repair.  
Lower Your Carbon Footprint with An HABCO Fridge
Commercial fridges and freezers will always be in demand because they are used around the world but, they must work better than they did just 10 years ago.
HABCO knows this and it's why their equipment is made with low-emissivity glass and that's 33% more efficient than other older refrigeration equipment in use today.
Besides being more energy efficient than other older fridges and freezers, HABCO equipment also uses LED lighting that has been proven to last three times longer than traditional fluorescent lamps.
An Essential Investment for Your Business
Let's face, regardless if it's a fridge or freezer, you know that it's essential equipment that you need to grow your business.
Working with HABCO means that you will be choosing a top company in the refrigeration industry that was also the first to design removable Cassette® refrigeration.
Since the early days of commercial refrigeration, they've developed the reputation as an industry leader, especially since their products are designed for superior performance and they leave less of an environmental impact on the world.
With over 60 years of experience, HABCO has been leading the industry in designing innovative, energy efficient food service and commercial appliances.
To learn more about HABCO refrigeration, visit their website at https://habcomfg.com, 800-387-5398.