Goetze's Adds Two Flavors!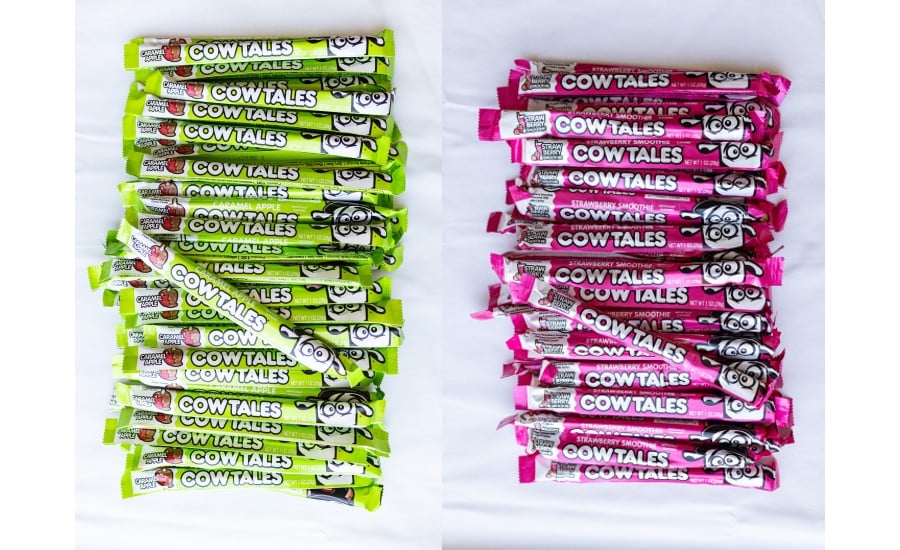 Goetze's Candy Company, Inc., a manufacturer of caramel products produced in Baltimore, MD for over a century, has announced that its Strawberry Smoothie Cow Tales and Caramel Apple Cow Tales will now be offered year-round.
"Our loyal Goetze's fans have made their voices heard and let us know that they enjoy our Caramel Apple and Strawberry Smoothie flavors during all seasons. We are excited to now offer these flavors year-round for all to enjoy. We take pride in our quality ingredients and attention to detail, and we're confident that these flavors will continue to delight candy lovers everywhere," said Mitchell Goetze, CEO of Goetze's Candy Co., Inc.
Goetze's Candy has been making candy in America since 1895.
To learn more about Goetze's Candy Company, visit their website at https://www.goetzecandy.com. Also see: CaramelCreams.com, and CowTales.com.
Phone: (410) 342-2010
Online Orders ​800-295-8058