Reel In The Profits With Live Bait Vending Machines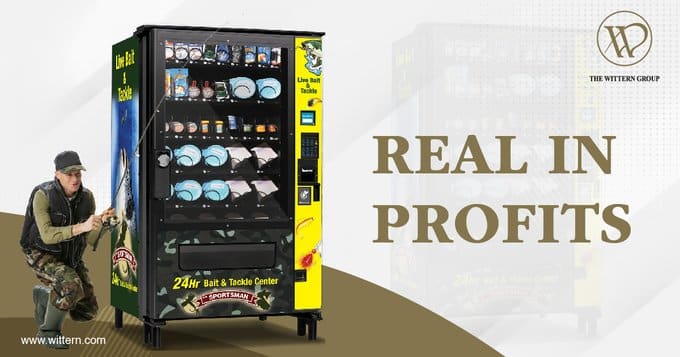 VCI 24 Hour Live Bait Merchandising Manufactured by Vending Concepts, Inc.
VCI currently manufactures the industry's only state-of-the-art 24 hour live bait vending machine, developed and built solely for the merchandising of live bait.
The Bait and Tackle Center is an outdoor live bait vending machine serving customers when they need to fish. No more worry about store hours with the 24 hour merchandiser stocked with their favorite items.
For more information, please contact Gary Harsel at (484) 885-4602
Product Information
24Hour Sales Time / Exposure
Accepts $1 and $5 Bills
Individual Pricing Per Selection
Built In Audit Control System
(Vend Count and Cash Count)
High Security Locking hasp (For Padlock)
Manufacturer's Warranty
Attractive, Image Enhancing Graphic Sign Face
Cold weather package for year round use
R134a refrigeration
24 hr. Live bait and tackle vending machine lets you merchandise all the popular products your customers want without keeping store hours. Our refrigerated vendor keeps live bait fresh in a convenient Pre-Cool storage system. Designed for locations like convenience stores, gas stations, campgrounds and bait and tackle shops, our machine offers a full line of traditional fishing supplies as well as drink and snack options just like our other vending machines for sale do. We offer a variety of finance and lease programs to reduce the up-front cost for acquiring your fishing bait and tackle vending machine making merchandising easier than ever.