Nayax and Giift Solutions for Loyalty Space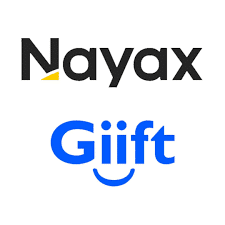 Nayax recently announced that they've partnered with Giift, a company that specializes in loyalty technology solutions that reward and retain customers.  The partnership is significant because it marks the first 'open-loop', loyalty-to-payments solution, that will be powered by Nayax's CoinBridge technology. 
With this partnership, there will finally be a seamless conversion of loyalty points, rewards, or miles into transactions, at any store worldwide. This also means that complicated third party integrations or cross-brand partnerships will become a thing of the past because it will be easier than ever for consumers to utilize their rewards. 
"We are excited about our partnership with Nayax and the transformative potential it brings to the loyalty industry. With open-loop redemption, we can give our customers unprecedented flexibility and freedom to use their loyalty points. This collaboration expands our reach and enables us to deliver a truly global loyalty experience," stated Sumit Uttamchandani, Strategic Partnership Head, Giift.
Bridging The Gap between Loyalty And Payment Systems
Merchants and Self-Service Operators have been wanting more freedom and the flexibility to accept loyalty assets as payment for years, but the technology to bridge the gap between loyalty and payment systems has not been available until now. 
Once they use this technology, merchants will be able to accept loyalty assets as payment methods, and consumers will be able to redeem their loyalty points for anything that they may need. The software is also expected to increase consumer engagement and re-buys because consumers who have loyalty points or rewards accumulating will be more inclined to use them while building up more rewards.
Increase Sales And Brand Loyalty 
Another benefit that will come from the Nayax-Giift partnership is that merchants who utilize this technology will also have more choices to personalize offers to their consumers based on the data that the CoinBridge Loyalty to Payment software accumulates.
A tap and go solution, merchants can use CoinBridge can also expect a zero-friction solution that will make it as easy as possible for consumers to redeem their loyalty points and for the merchant to facilitate those requests without having to chant their internal systems or POS.
For more information, please visit www.nayax.com and www.coinbridge.com.