The OCSB Emerging Brands Group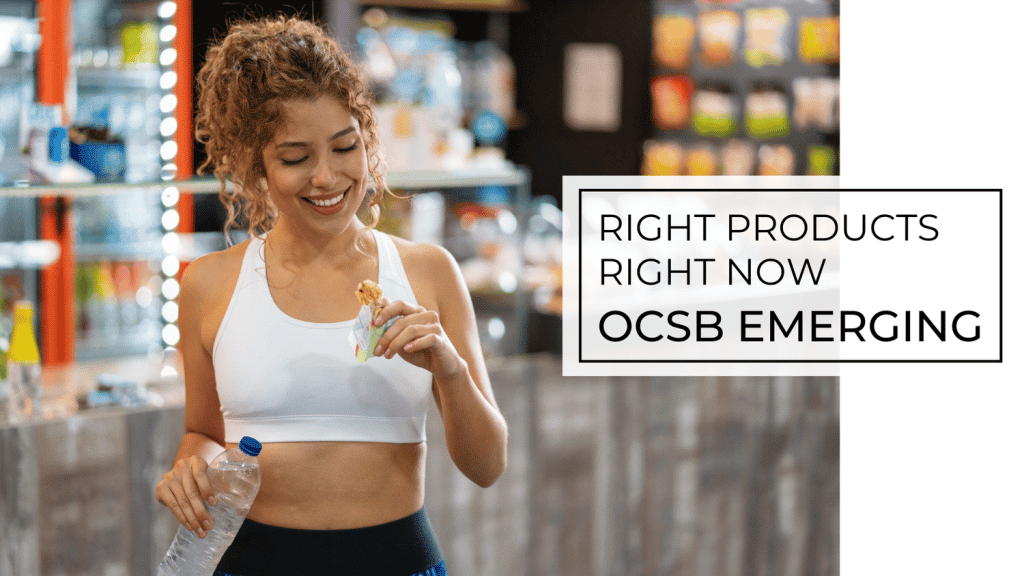 Connecting Retailers and Operators With Today's Proven On-Trend Brands.
Better nutrition has always been a part of wellness, but now consumers want snacks, drinks and functional products that not only taste good, but also help them accomplish their wellness goals.
In a recent survey, more than a third of consumers around the United States said that they definitely plan to increase spending on nutritional and "better for you" products this year.
A partnership with the OCSB Emerging Brands Group is very different from the traditional broker model. Collectively, our executive team is made up of specialists in every aspect of the Convenience Services Channel, with more than 120 years of expertise in Operations, Manufacturing, Distribution, Marketing and Sales.
Our leadership team have all served as c-suite executives within the industry as well as serving on many state, regional and national industry boards.
Consumers are savvier than ever when it comes to what they spend their money on, and what they put into their bodies. They want snacks that align with their specific diets, and their values as a whole. That's why vending machines and micro markets that offer healthy snacks are positioned so well for the future.
When you can offer organic foods, non-GMO foods, vegetarian or vegan options, or foods that align with the Keto and Paleo diets or other popular diets, your customers will reward you with sales.
For more information visit OCS Brands, call (864) 341-5021, email info@ocsbrands.com.