Due North Partners with 365 Retail Markets on New Stockwell Dual Temp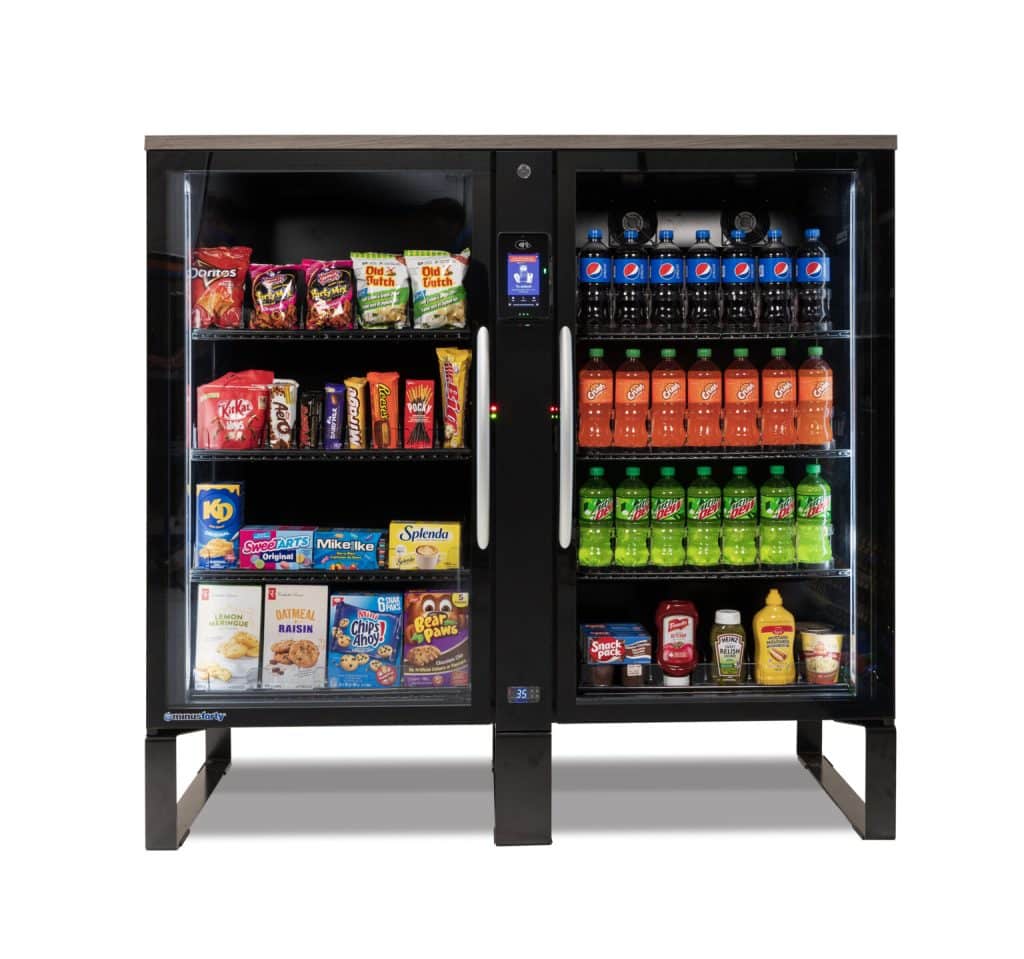 Stockwell Dual Temp, an ambient and refrigerated merchandiser, is the latest addition to 365 Retail Markets' (365RetailMarkets.com) partnership with Due North (DueNorth.com). Due North's Minus Forty retail refrigerated merchandiser brand is the most technically advanced self-contained merchandiser and has been paired with 365 Retail Markets' technologies. Smart retail stores benefit from this technology/merchandiser combination that possesses 2.0 intelligence to learn what products are selling and which ones are not, so business owners can provide consumers with exactly what they want.
"We are always searching for opportunities to reimagine retail refrigeration and to grow and partner with leading technology companies who wish to commercialize their ideas in the retail refrigeration space," says Julian Attree, Chief Commercial & Strategy Officer at Due North. "We know that great ideas come from collaboration and ultimately lead to our customers' success."
Due North partnership technologies are incorporated in the Minus Forty® line of products, with the most common applications being frictionless vending. The new 365 Retail Markets' Stockwell 2.0 innovation in partnership with Due North comes with key features like:
An entire, larger side dedicated to refrigerated products in addition to ambient products on the opposite side, so venues can stock everything from sandwiches and salads to chips and everyday essentials.
A refined design and contemporary look to service new upscale, profitable locations in venues such as corporate offices, hotels, luxury apartments, airports and more.
A lighter and easier piece of equipment to move within client locations, half the weight of previous generation.
More merchandising space and support for a variety of product pushers on both refrigerated and ambient sides.
Improved processing power and product recognition accuracy on the edge, reducing bandwidth consumption.
Anonymous tap/insert credit card and GMA payment enabled via 365's Pico device and multiple payment options.
Easier access via the front panel to all serviceable components for faster and easier machine maintenance.
"Collaborating with Due North allows us to provide retailers with an even broader set of capabilities. Together we have designed, engineered, built and scaled our ideas using their merchandiser technology and our unattended/self-service retail solutions," says Joe Rogan, Chief Strategy Officer at 365 Retail Markets.
Due North welcomes companies who are looking to partner and commercialize and integrate their technologies through retail refrigeration to contact them about their ideas.
About Due North
Due North creates refrigerated, retail merchandising solutions that maximize our customers' success. We are North America's #1 manufacturer of self-contained retail refrigerated merchandisers through our Minus Forty, QBD and MTL Cool brands. Our merchandisers better equip retailers of wide-ranging products including beverages, ice cream, frozen desserts, fresh & prepared foods, frozen foods, deli, produce, and pharma.
Contact: Marcio Campos – Business Development Manager,
Email Marcio.Campos@DueNorth.com, or Call (647) 261-8947.