CPI Offers Simplifi Route Software, Saves Time And Money 
Are you searching for route scheduling software for your business?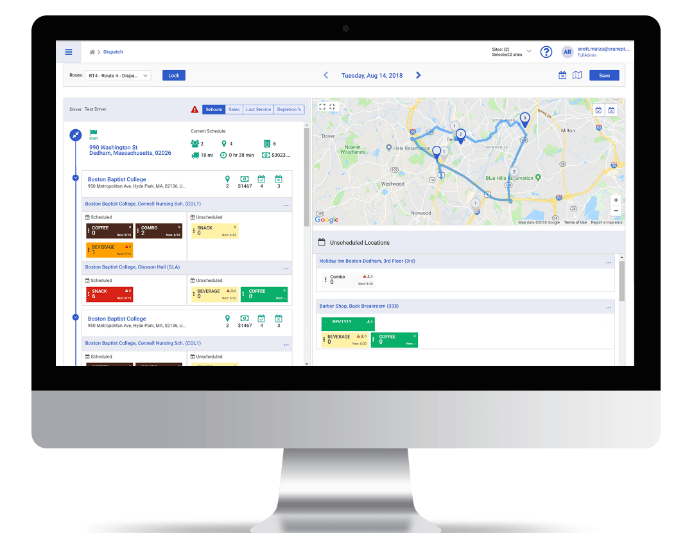 With Simplifi route scheduling software, once you use this software you won't want to go back to doing business as you did before because, this software will provide you with so much data at your fingertips including cash box data, time since last visit, which machines require maintenance and more.
Eliminate Unnecessary Visits
In the 2020's, every operator is concerned about cutting costs due to the recession, COVID-19, and inflation.
The good news is that this software makes it possible for an operator to control every aspect of their business and know what's really going on at each machine before sending a driver out to stock or repair it.
Once the driver is in the field, they will also have a detailed report of each machine so that they know what needs to be stocked or repaired. This limits time spent in the field and ensured that costs are efficiently managed companywide.
Besides providing drivers with complete reporting of machines to visit and actions needed at those machines during their business day, the software will also notify inhouse staff of driver stops during the day as well, another tool to boost productivity companywide.
Prevent Loss of Cash Earnings
Now is the right time for you to manage your business more efficiently, and with Simplifi's software you can accomplish your business goals.
Simplifi is also backed by the CPI connected payment solution and a host of other security features like their PI SC Advance™note validator and five security certifications.
Benefits review
Optimize your route scheduling by automatically receiving the most time-efficient route schedules based upon cash box data, machine performance, and the number of days since your last visit.
Save time and money by only visiting machines that require maintenance, and never make another unnecessary visit or collection again.
Prepare your drivers by viewing all actions needed at each location and provide detailed instructions via email to ensure each visit is comprehensive and addresses all issues.
Receive visit notifications and track your drivers at each stop throughout the day to maintain visibility over your operation and optimize your collection operations.
To learn more about Simplifi by route software by CPI, visit their website at https://www.cranepi.com or call (610) 430-2700.