LinkitSoft, It's Tech for Smart Vending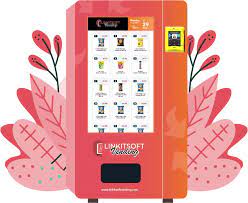 Smart vending is one of the keys to success when it comes to building a portfolio of highly profitable vending machines in the 2020's because, once your vending machines are linked together, you can manage them more efficiently.
With LinkitSoft, you have all the vending management features that you need to succeed at remote vending administration.  
From inventory management, to sales and transaction monitoring, the LinkitSoft platform makes it possible for you enhance your business productivity while continuing to improve product offerings.
Saves Time and Money
Let's face it, with rising fuel and energy costs, operators have more challenges to deal with every year.
Thanks to LinkitSoft, managing day-to-day operations can be done much more efficiently with their smart vending software.
Since 2010, LinkitSoft has been helping vending businesses worldwide transition from traditional vending management, to smart vending software that offers operators a variety of features including:
Product management
Sales management
Machine control and management
Payment control and modification
Full security features
Cashless payments
Yes, all the software tools that an operator needs are available to them in one platform, especially features that make it possible for them to have better sales administration, advertising opportunities and other software tools that they can use to improve their customer's experience.
Access Your Vending Machines from Anywhere
Using LinkitSoft's platform makes it possible for operators to access their vending machines from anywhere because if an operator has an internet connection, and a PC, tablet, or smartphone, they can manage their vending machines without having to be in the field.
Besides vending, the LinkitSoft software platform is also used by operators to manage their smart coffee vending machines, kiosks, smart vending fridges and other machines that they manage.
To learn more about LinkitSoft, visit their website today at https://linkitsoft.com.