Selfly Store's Enhanced Customization and Efficiency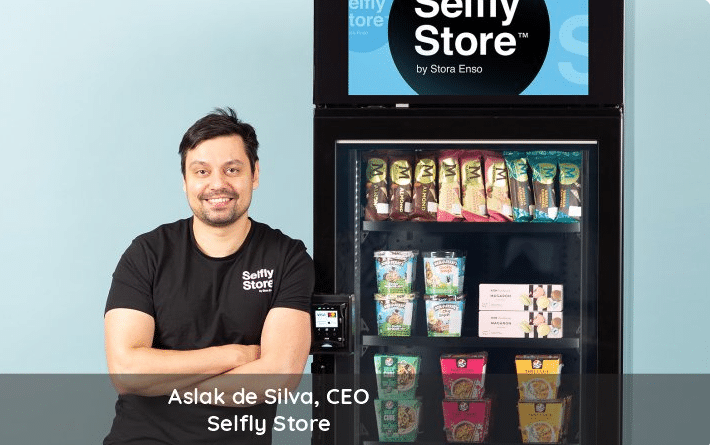 Selfly Store has launched its latest software update, introducing features aimed at enriching the vending experience for merchants operating Selfly Store's intelligent vending machines.
Firstly, personalization has taken a step forward with enhanced cabinet screen customization. Merchants can now use the Selfly Cloud Portal to adapt the intelligent vending machine top screen's look and feel to their brand colors, providing a personalized touch for their customers.
Operational efficiency sees major improvements as well. The Selfly Cloud Portal now alerts operators to new software releases, and updates can be pushed simultaneously to multiple devices. Moreover, one can even schedule these updates for predefined times within the next seven days, giving merchants better control over their vending fleet.
Another significant upgrade is the refill experience. The intelligent vending machine's screen now displays refill content clearer, with an option to show only refilled items or the full inventory. This feature should greatly streamline the refill process.
Finally, the unique discounting feature is now more versatile and engaging. For example, merchants can upload own campaign pictures for bundle discounts. It is also possible to display larger size notifications on the intelligent vending machine's top screen for discounts, when fewer items are on discount.
Selfly Store offers easy to set up 'intelligent' retail solutions that are powered by RFID Technology, and most importantly, connected to the Selfly Cloud which makes it possible for business owners to remotely manage their Selfly Stores.
Real Time Access to Data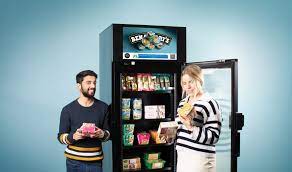 It doesn't matter where the store is located, having real time access to data is critical when it comes to managing a vending business.  With the Selfly store, their data makes it possible for operators to track every aspect of their business so that they can meet customer demand and continue offering the products that are purchased most often from their stores. 
Selfly's Store makes it possible for operators to offer their customers the exact items easily and conveniently that their customers want, at the exact time and place while lowering food waste.
Sell Any Product from A Selfly Store
Used by hundreds of companies across Europe, Selfly Stores are an efficient way for operators to serve their vending customers and offer them the products that they want.  Besides offering an easy shopping experience, Selfly Stores also make it possible for operators to sell products regardless of the shape of the product or material.  This means that operators can sell fresh salads, sandwiches and any other snack or beverage that customers might want. 
To learn more about Selfly Store visit their website at https://www.selflystore.com, or email ville.huhtaniemi@selflystore.com.