Why Bars, Why not?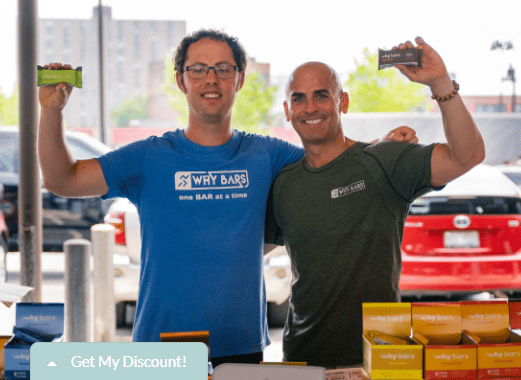 Why Bars is a health-conscious company that values the importance of the mind, body and spiritual connection. That's why Why Bars is the superfood snack food of choice for anyone living a busy, active lifestyle, from weekend warriors to professional athletes to everyone in between.
Organic, vegan, gluten free and made with simple, natural ingredients you can pronounce, Why Bars provide a balanced, portable food option that tastes great and sustains your energy level between meals, allowing you to focus on your activity instead of your hunger. Throw one into a bag or purse for a healthy, filling snack before or after a hike, run, workout or practice. Because when you're not hungry, you can go about your business of being awesome.
Visit https://whybars.com/, contact info@whybars.com, or call 833-949-2277.