Micron's Smart Vending Technology With Robot Delivery 
Do you have vending clients that want to order their vending products, and have them delivered, without leaving their offices? Micron Smart Vending offers the technology solutions that you need so that you can offer next-level unattended retail to your customers.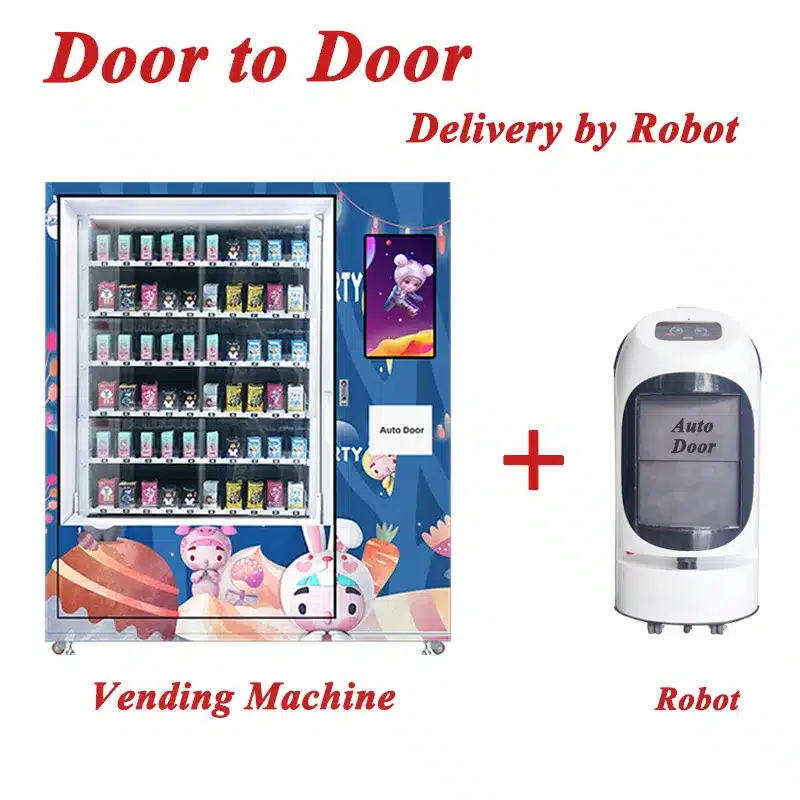 With their smart vending solutions, your customers can place their food, drink, or meal order right from their own office or room, and have it delivered within minutes.
This means no more leaving the office in search of food or drink because they can order right from an app on their phone and have it delivered to them.
The Next Step for Vending?
Unattended retail has seen huge growth in recent years due to the Pandemic and Micron has capitalized on that demand, especially in communities worldwide that have had Covid-19 lockdowns.
As lockdowns have ended worldwide, the advancement in their robot delivery technology has attracted a lot of attention worldwide, especially in the medical community, and with companies that are searching for ways to improve employee productivity.
Vending Machine + Robot = Delivery
It doesn't matter if it's a large or mid-sized building, once a vending customer places their order from the app on their phone, the robot will collect their product from the vending machine and deliver it to them.
Once the robot reaches its destination, it will call the customer on their smartphone to inform them that their delivery has arrived.
For the customer to retrieve the food or drink that they ordered, they will need to enter a passcode using the robot's touch screen and facial recognition will also confirm the identity of the recipient before the robot's delivery bay door is opened and the customer is able to retrieve their product.
After the customer takes the product, the delivery robot will go back to the vending machine just in time for the next order.
Learn More
To learn more about this exciting smart delivery, robot technology, call +86 138 26225 189, visit their website at https://www.micronvending.com, or email.