Brittni Clemons Franchises B's Essentials Vending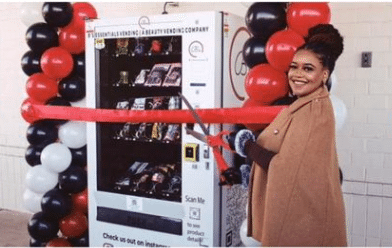 Meet Brittni Clemons, the founder and CEO of B's Essentials Vending, a Black-owned vending machine company that supplies interactive, AI-powered touchscreen kiosks. Initially, her company sold just beauty products but has now expanded to auto care products, baby products, and school supplies, offering franchise partners an exciting range of options within the vending industry. #vendingsuccess
When global events forced the closure of beauty stores resulting in a lack of diversity in product offerings from major outlets, Brittni saw an opportunity for innovation. As a CBS affiliate TV reporter based in Peoria, Illinois, she experienced firsthand the need for around-the-clock access to beauty essentials, especially during lockdown. Thus, B's Essentials Vending was founded in 2021, positioning Memphis as the home of the city's first 24-hour beauty supply service.
Clemons launched her innovative venture within a Black-owned nail salon suite in 2021. Despite early challenges due to low foot traffic and accessibility issues, her determination prevailed. In a strategic partnership with Beauty & Company, Memphis' largest beauty supplier, she transformed their location into a unique 24/7 beauty supply store through the use of her vending machines.
The success of the re-launch marked the start of her "Smart Retail" initiative with the transition from traditional vending machines to interactive, AI-powered touchscreen kiosks. Capable of housing up to 900 different products, these digitally enhanced kiosks drastically improved the customer experience, leading to a significant increase in sales within three months.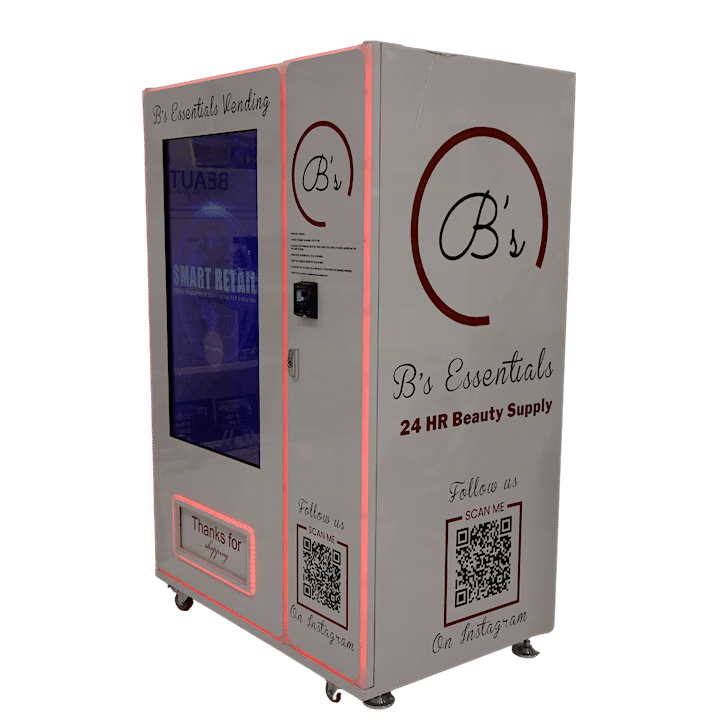 In a bid to support and uplift Black-owned businesses, Clemons established a consignment program. This allows local entrepreneurs to place their products in B's Essentials Vending machines and retain 60% of the profits, providing them with increased visibility and a wider customer base as the franchise continues its nationwide expansion.
"The idea originated from a necessity," Clemons notes, "but it has transformed into an empowering platform for the Black community. By offering 24/7 access to beauty products and aiding Black-owned businesses in gaining visibility, we are making a significant impact and eagerly anticipate extending our reach."
---
Join B's Essentials Vending every Wed from 7 pm – 9 pm (Central Daylight Time) for an exciting online event – Franchise a 24HR AI-Powered, Touchscreen Kiosk With B's Essentials Vending! CLICK HERE
Get ready to learn all about the amazing opportunity to own a 24-hour AI-powered, touchscreen kiosk with B's Essentials Vending. This innovative vending machine is revolutionizing the industry with its cutting-edge technology and top-quality products.
During this event, you'll hear from the Founder, Brittni Clemons, and her team of experts who will share their experiences and insights. You'll also have the chance to ask questions and get all the information you need to make an informed decision about becoming a franchisee.
Don't miss out on this exciting opportunity to join the B's Essentials Vending family and become a part of the future of vending!
For more information email Customercare@bsessentialsvending.com
Check out on instagram: https://www.instagram.com/p/Crta1ZarKXv/