MediaNet by CPI, The Latest Technology In POS Digital Advertising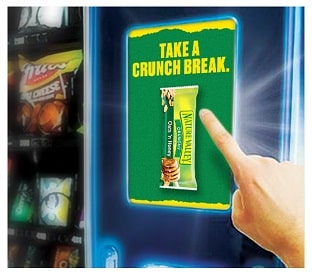 Crane's MediaNet digital display vending machines are optimized to drive higher sales and increase machine ROI because of one simple reason, the digital display in front of the vending machine captures the consumers attention, and it creates an engaging experience.
Like an employee that's ready to work 24-7, MediaNet won't just offer a passive experience, these vending machines are ideal because they have a highly responsive screen that consumers can use to order the products that they want, or operators can use to run digital ads that encourage sales.
Visual screen engagement that delivers dynamic point of sale advertising opportunities for your retail partners
Increase profitability with minimal investment
Customizable for operators to personalize for their customers
Higher customer engagement at POS
Increase sales revenue and profits
Access to CPI brand network for partner campaigns
Fully integrated with your VMS
The Future Of Vending Now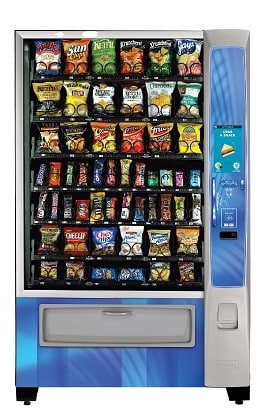 Unlike some vending machines that consumers can only use to purchase one product at a time, MediaNet vending machines have shopping carts that enable consumers to order multiple products in one transaction. Sure, digital advertising is a huge reason to invest in a Crane MediaNet vending machine, but another awesome reason is remote management.
Yes, these vending machines can be managed remotely via Crane's cloud-based system. This means that operators can conduct routine maintenance, change prices, planograms, update nutritional information and so much more, all from the internet.
Energy Efficient
Last of all, but most importantly, Crane's MediaNet vending machines are also energy efficient and compliant with the latest Energy Star standards. This will give every operator a huge selling tool when it comes to finding the right locations because everyone is concerned about lowering their carbon footprint these days, and Crane's MediaNet vending machines certainly do 'their part' to use energy responsibly. 
To learn more about the MediaNet by CPI vending machine, visit the Crane website today at https://www.cranepi.com.