HABCO Refrigeration Merchandisers
HABCO MANUFACTURING is pleased to announce that they are now an approved vendor for Foodbuy!
"With an exceptional array of Health Lock enabled coolers and freezers, as well as an extensive line-up of pharmaceutical grade and food service refrigeration, we are well positioned to support Foodbuy's list of Committed Customers.", stated Chris Strong, CEO.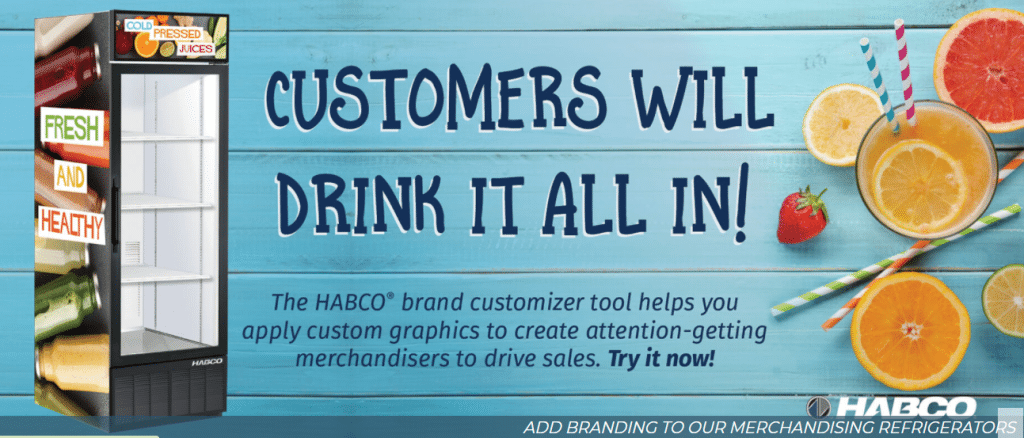 Bob Van Gieson, VP Sales & Marketing added, "HABCO has been a supplier to the Micro Market industry for more than a decade. We are excited to now be able to offer our products to Canteen / Avenue C operators who will benefit from our Cassette refrigeration designs and advanced freezer concepts that offer the lowest cost of ownership in the industry."
The Foodbuy contract will provide access to all Committed Customers through Foodbuy USA and Foodbuy Canada.
If you are a Micro Market, Food Service or Pharmacy operation, you don't have to wait any longer to order your refrigeration. We have inventory in stock and ready to ship!
Contact Thor Bussmann tbussmann@habcomfg.com for further info.
#Canteen #AvenueC #micromarket #foodserviceequipment #lowestcostofownership #commercialrefrigeration #foodbuy #cassetterefrigeration

About HABCO Manufacturing Inc.
For 65 years HABCO has designed and manufactured innovative commercial refrigeration products serving the beverage, food service, micro market , grocery & convenience retail, pet specialty and pharmaceutical markets across Canada and the U.S. Having introduced many industry firsts including Cassette® Refrigeration that dramatically reduces down time, service costs and landfill demands at end of life, HABCO is a market leader with a reputation for product quality, longevity service experience.
For more information visit www.habcomfg.com
Call us toll free 1 (800) 448-0244.