LAI Games Rolls Out Award-Winning Rick and Morty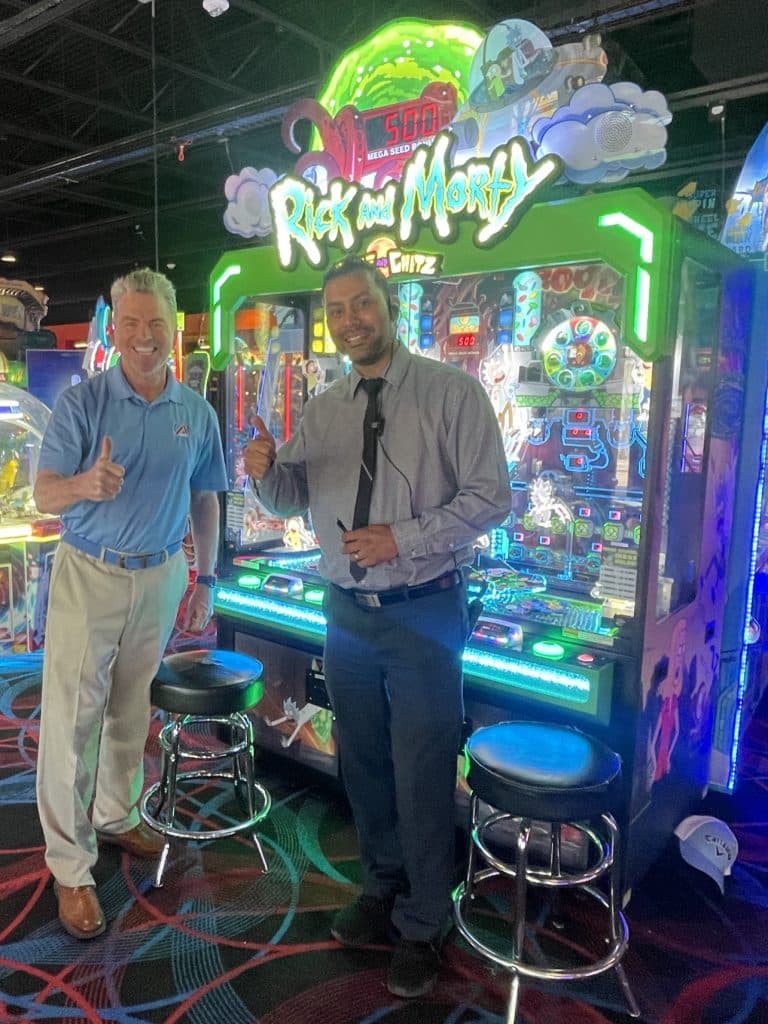 LAI Games, a premier leader in the global out-of-home entertainment market, is excited to announce the roll out of their hit redemption game, Rick and Morty Blips and Chitz, to all Round1 Bowling and amusement locations across the country. LAI Games is grateful to authorized distributor Betson Enterprises for securing and fulfilling the order.

Round1 Bowling and Amusement is widely recognized for its commitment to providing exceptional entertainment experiences. With 48 locations across the United States, they offer a wide range of activities, including bowling, arcade games, karaoke, billiards, ping pong, darts and more. Adding Rick and Morty Blips and Chitz to their lineup further enhances their offerings and ensures that visitors have access to the latest and most exciting gaming experiences available.

Featuring a stunning cabinet with sounds, music and voice overs taken directly from the show, Rick and
Morty Blips and Chitz is designed to keep players engaged and entertained. The game boasts a variety of exciting challenges that test players' skills, allowing them to earn tickets and a chance at the Mega Seed Bonus.

Players are invited to visit their nearest Round1 Bowling and Amusement center to embark on an intergalactic adventure like no other! For further details on Rick and Morty Blips and Chitz, visit www.laigames.com/games/rick-and-mortyblips-and-chitz.

For more information about Round1, visit www.round1usa.com.

About LAI Games
LAI Games, a subsidiary of the Helix Leisure Group, has been a leader in the interactive entertainment
and game industry for over 60 years. With a reputation for innovative and high earning games, LAI
Games commits to providing the most profitable and memorable entertainment solutions for operators
and players alike. Learn more at www.laigames.com.