Burch Food Services Announces 200th Market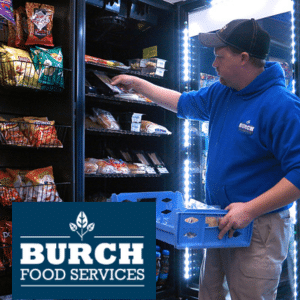 Burch Food Services has announced their 200th Market was set in Utility Trailers in Paragould, Arkansas. A thank you goes out to Utility Trailers and all their loyal customers.
Burch Food Services is dedicated to fueling the workforce with fresh food. Their clients and customers recognize their tagline "Fresh Food Fueling the Workforce" and know that they can deliver a variety of foods, beverages and the service to back up that commitment. Burch's team is focused on listening, designing and servicing the unique needs of each client.
Burch services clients in Arkansas, Kentucky, Missouri and Tennessee – with four strategically placed Branch Operations to best serve their customers. With roots that date back over four decades, Burch Food Services has become one of the premier independently owned food service and vending providers in the Midwest areas USA.
Burch Food Services: Fresh Food Fueling the Workforce Since 1977.
For more information visit burchfood.com, Call (573) 471-3003, email info@burchfood.com.