ZippyAssist, An Innovative Customer Service Tool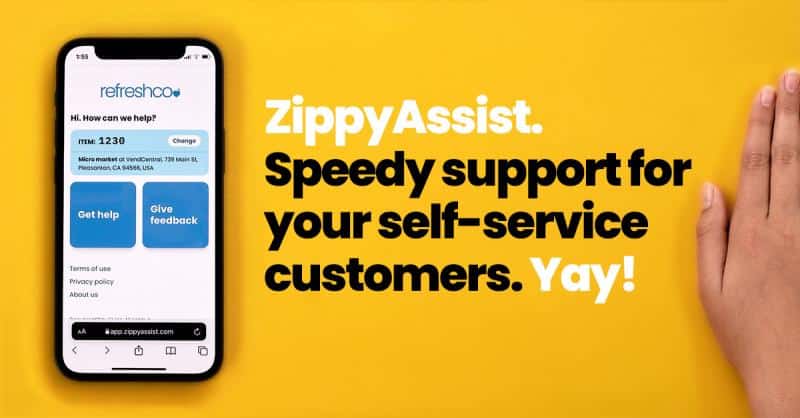 Digital marketing agency, VendCentral,​ has an innovative customer service tool, called ZippyAssist.  ZippyAssist is a cloud-based, customer service platform accessed via a simple text message.  It effectively bridges the gap between vending machine operators and the consumers who are using their unmanned vending equipment.  
With ZippyAssist, operators can fix problems faster, reduce out of stocks, improve route efficiencies, get feedback, and more. Operators are recognizing ZippyAssist as a valuable enhancement to their services and their customers love its convenience.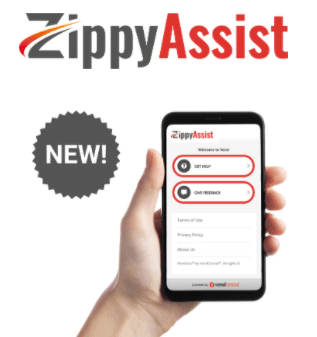 "Consistent product availability and quality of service is imperative with unmanned equipment. ZippyAssist helps operators ensure that", says VendCentral CEO, Neil Swindale. "If a problem arises, ZippyAssist allows consumers to reach out to their provider directly via a simple text message and feel confident that their issues are being addressed."
The benefits of ZippyAssist are quickly realized and launching the program is simple. Jeremy Oaks, of Aurora Vending and Coca-Cola Alaska, was one of the first to partner with VendCentral for the product launch and "loves the collaborative partnership the we have been able to create working together".
How Does It Work?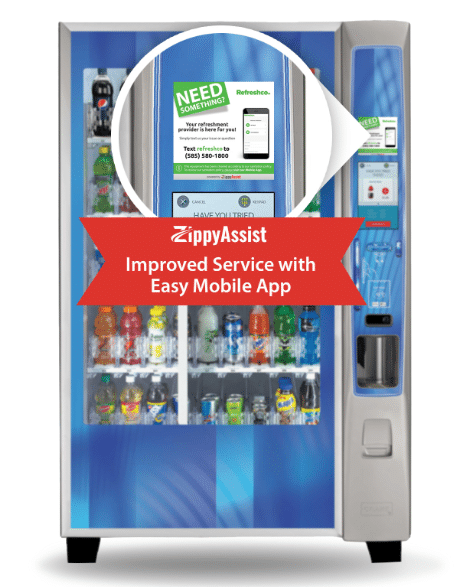 ZippyAssist is a web based mobile app that provides easy, automated communication with your customers via their smart phone. Customers can receive important information, report problems, request new products, and more. You can then track and respond to those issues immediately.

Want to see COVID-19 health & safety precautions? Need a refund? Out of a favorite item? Want to provide feedback? ZippyAssist provides a simple, convenient way for customers to contact you without ever having to bother the facility manager or pick up the phone. Facility managers love it because it allows them to focus on more important things. Route drivers also love it because it provides them with the support they need to solve problems quickly and proactively.
VendCentral: A Company Built On Good Karma

Karmic Management is our goal at VendCentral. We build relationships that focus on open and honest communication. We strive for great service, strong purpose, and a positive attitude that will attract good fortune and grow our customers' businesses. We believe its the best way to live, and work.
"A well executed, digital marketing strategy reaches far more targeted customers than a traditional sales person – at a fraction of the cost. We'll tailor our mix of services to play to your strengths and drive leads to your business." – Neil Swindale, Founder & CEO
Contact VendCentral to learn more about ZippyAssist and schedule a product demonstration.  Call (925) 931-1034, email info@vendcentral.com.