Cantaloupe CEO Ravi Venkatesan Appointed to NAMA Board of Directors
Seasoned FinTech Executive to Help Drive Convenience Services Industry Growth.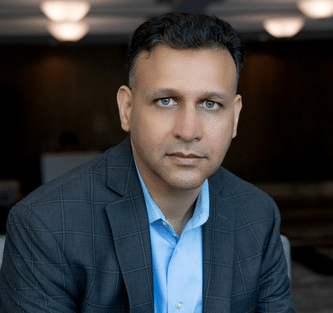 Cantaloupe, Inc. (NASDAQ: CTLP), a digital payments and software services company that provides end-to-end technology solutions for self-service commerce, is pleased to announce that its CEO Ravi Venkatesan has been appointed to the Board of Directors of NAMA – the National Automatic Merchandising Association, the national trade association for convenience services, supporting the vending, coffee services, micro market and foodservice sectors. Venkatesan will commence a three-year term of service effective July 1, 2023.
"I'm honored to be appointed to the NAMA Board of Directors," said Ravi Venkatesan. "NAMA has been a leader and strong voice in the convenience and food service industry, and I'm pleased to play a role in its future governance and advocacy."
"On behalf of the convenience services industry, we are honored to welcome Ravi Venkatesan to the NAMA Board of Directors," said Carla Balakgie, FASAE, CAE, president and CEO of NAMA. "Ravi's unique expertise in the FinTech industry and experience in self-service retail will undoubtedly contribute to the advancement of NAMA and the industry."
Since becoming CEO of Cantaloupe, Inc., in October 2022, Ravi Venkatesan has led the company by driving innovation with new product introductions, streamlining the business and building a strategic initiative to broaden the company's product offerings globally. Prior to his role as CEO, he served as the company's COO and CTO. For the NAMA Board, Venkatesan also brings 20+ years of experience as a proven leader in product development, information systems, software development and program management, as well as being a leader running technology and product companies. He is excited to bring this expertise to the NAMA Board.
To learn more about Ravi Venkatesan and Cantaloupe, Inc., visit cantaloupe.com.