Q-Tote, A Winning Solution For Pre-Kitting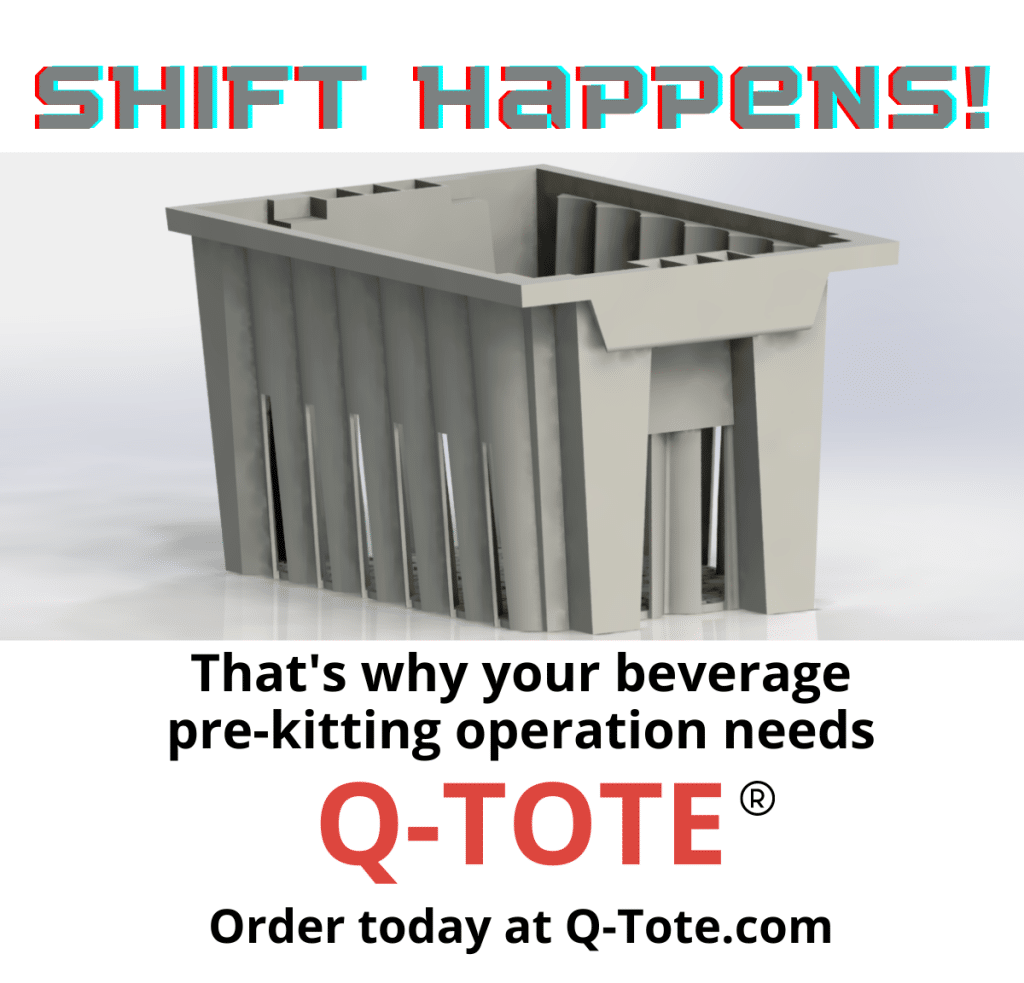 Want to see your vending route sales team smile? Hand them a stack of Q-Totes. 
Q-Tote is an innovative solution for pre-kitting vending and micro market operations.  Designed by a veteran of the vending industry for the vending industry, Q-Tote was inspired by a void in the marketplace for durable, stackable, nestable totes for beverage picking and transport.  "We've all had enough of flimsy discount store containers that break, shift in transit, or worse, damage the product," says Q-Tote Founder and CEO Dean Prather. "We're excited to finally get Q-Tote in the hands of our fellow vendors."
Q-Tote is engineered for long-term use in vending, micro-market and pantry operations. Among the features:
Strong, sturdy design protects product from shifting and breakage.
Neatly and securely accommodates various bottle sizes in the same tote.
Empty totes nestle and stack for compact storage.
Saves time while maximizing space, efficiencies, and sales!
Q-Tote is proudly manufactured in America and available to ship to operators of all sizes. Learn more at Q-Tote.com. Or email Dean at dean@q-tote.com.