Federal Machine's VendRevv 36 Select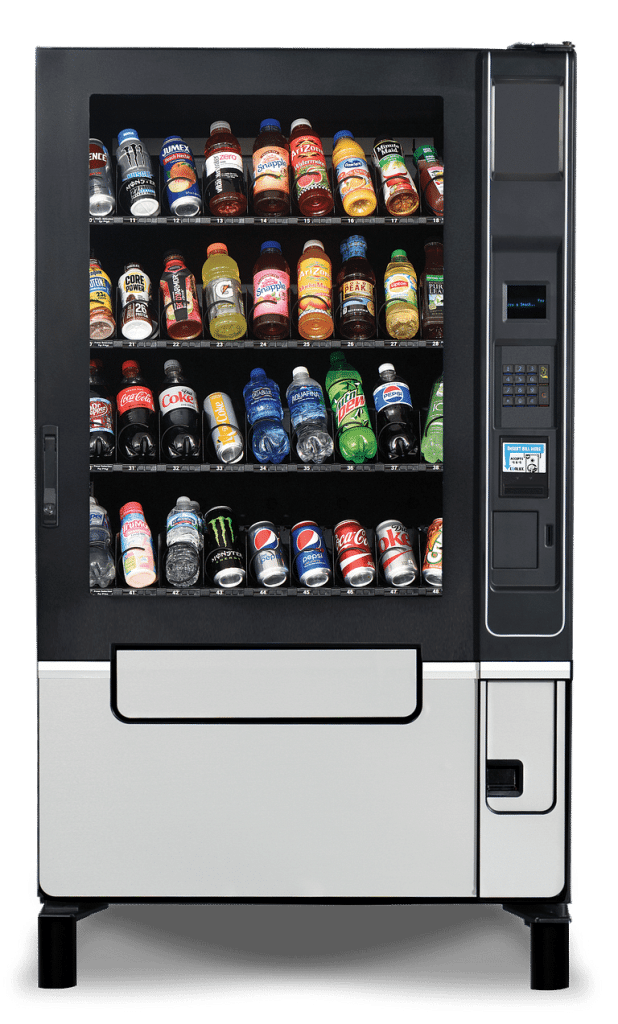 With the VendRevv 36 Elevator, you have the capacity to offer your customers more beverage options because this vending machine holds up to 36 different drink selections.
Having a vending machine that holds more beverages is a plus because this will ensure that your customers will always find something that they want to buy and with PayRange as the payment system, there are multiple options for payment.
Can Hold Beverages Of All Sizes
One of the many things that set this beverage vending machine apart from others on the market is that it has configurable trays and it also offers a soft delivery elevator and large delivery bin that makes it possible for consumers to order beverages of all packaging shapes and sizes.
Unlike some vending machines that prominently display a few products, this vending machine features first in, first out loading. This means that all of your vending products will get optimal product rotation and consumers will know all of the beverages that your machine offers them.
What's most ideal about this vending machine is that it also offers a large merchandising window plus enhanced LED lighting so that passing consumers won't miss out on the beverages that this machine offers.
iVend Guaranteed Product Delivery
Besides offering a high-capacity vending machine with excellent product visibility, VendRevv 36 is also ADA compliant and comes with the iVend Guaranteed Product Delivery, an awesome feature that guarantees that if a product doesn't vend correctly the first time, the consumer will receive their money back, or the ability to order a different product.
To learn more about VendRevv Elevator, by Federal Machine, visit their website at https://federalmachine.com/products/vendrevv-elevator-36-selection or call 800-247-2446.