How is North America Performing in The Vending Machine Market?
Increasing Establishment of Retail Vending Machines to Benefit the Regional Market.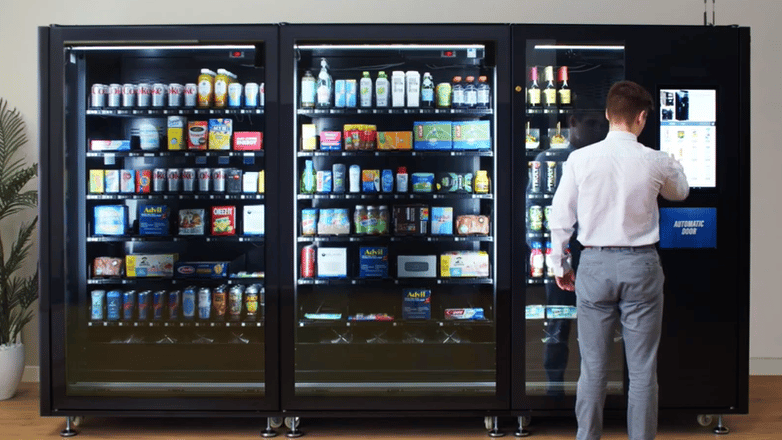 Are you planning on investing in vending machines, but you want to first know more about the demand for them in North America?
Vending machines continue to be in demand, especially since the pandemic, because they offer convenient access to food and drinks and don't require on site employees to manage them.
In this article we will provide you with a breakdown of how North American vending market is currently performing and what you can expect in the future.
$130 Billion Revenue Projected By 2032
Despite a slate of new restaurants opening every year, and a variety of food delivery apps, the North American vending machine market is projected to earn $130 billion in revenue by 2032, a CAGR of close to 10%.
This is exciting news for vending operators because it means that the next 10 years will be growth years for the vending industry, and that means owners can continue looking for ways to grow their businesses and expand into new markets where there's a demand for vending machines.
Self Service Technology Continue to Drive Growth
Yes, consumers rely on their vending machines, and they also want self-service technology because they want to be able to conveniently purchase their food and go, regardless of if they purchase fresh foods, snacks, drinks, pizza, or desserts.
In North America, many operators continue to replicate the trends that they see in other countries like Japan, where vending machines are high tech, and have been a way of life for decades, or France, where them innovate vending machines, including a pizza vending machine that can hold 96 pizzas and accept all forms of payment.
High Energy Costs Expected to Slightly Hamper Growth in Some States
Even though vending continues to be in demand across North America, high energy costs often pose a barrier to entry when it comes to operators finding new locations for their machines.
To offset the difficulties with high energy costs, operators are working smarter, and investing in energy efficient vending machines that also feature the latest in security technology that has proven effective at reducing theft and increasing ROI.
Startups Will Blaze the Way in The Years to Come
As with any industry in North America, startups will continue to be responsible for leading the growth of the vending machine industry.
Some of the most exciting companies to watch out for include Farmer's Fridge, Vengo Labs, Byte Foods and Stockwell, all emerging start-ups that are offering innovative approaches to vending that will continue changing the way operators run their businesses, and customers access products in the years to come.
These insights are based on a report on Retail Vending Machine Market by Future Market Insights.