Yo-Kai Express Offers Ramen Noodles In 45 Seconds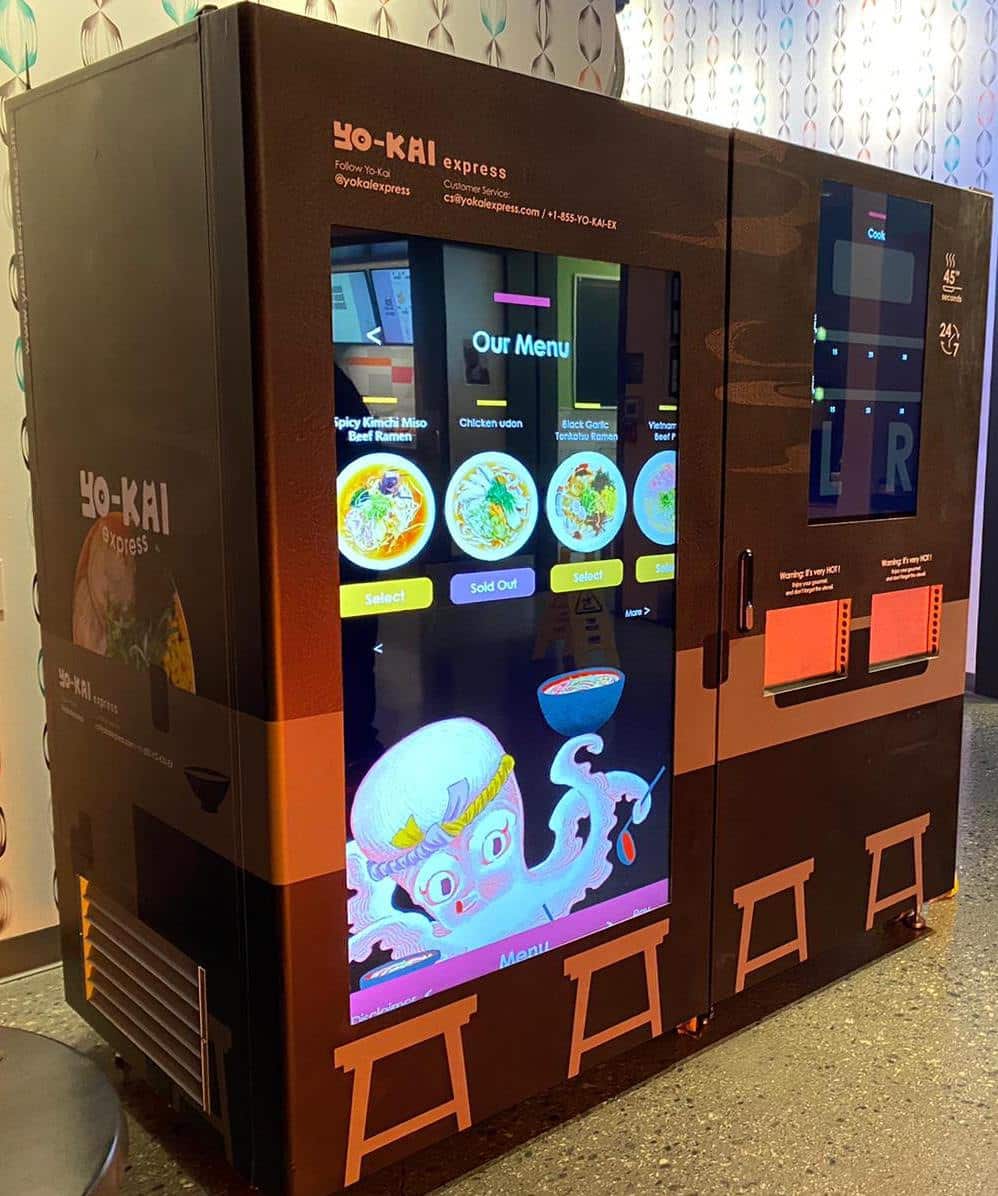 Yo-Kai Express has developed a vending machine which delivers ramen noodles in a hot bowl in 45 seconds.  Machines are currently being placed in corporate and public locations around San Francisco. 
Created five years ago by Andy Lin, a Silicon Valley–based electrical engineer who was frustrated at not being able to find a way to order a ramen noodle bowl in the middle of the night, Yo-Kai means "monster" in Japanese.  The machine is also nicknamed "octo-chef" by Lin and his team because it seemingly does the impossible job of offering a gourmet-style bowl of ramen noodles without the consumer having to wait for someone to make the order.
What Are the Yo-Kai Express Vending Machines Like? 
Yo-Kai machines are instantly recognizable because the fun colors and eye-catching graphics as well as the large touch screen order display.  Each menu item has a picture so the consumer knows what the final product will look like.  Machines offer a variety of menu options including Tonkotsu Ramen, Spicy Kimchi, Vegan Udon, Miso Ramen, USDA Prime Beef Pho and more.  The manufacturer says bowls coming out of the machine are equal in quality to what can be found in a restaurant.  A typical bowl of ramen noodles costs $10.99 to $11.99 plus tax.  Each bowl comes with a carrier. 
Yo-Kai Express meets Lin's vision of offering consumers an easy way to enjoy a hot bowl of ramen noodles anytime they want without having to interact with another person. 
To learn more about Yo-Kai Express visit their website at https://www.yokaiexpress.com/, 1-855-965-2439, cs@yokaiexpress.com