Jetinno Offers The JL300 Coffee Vending Machine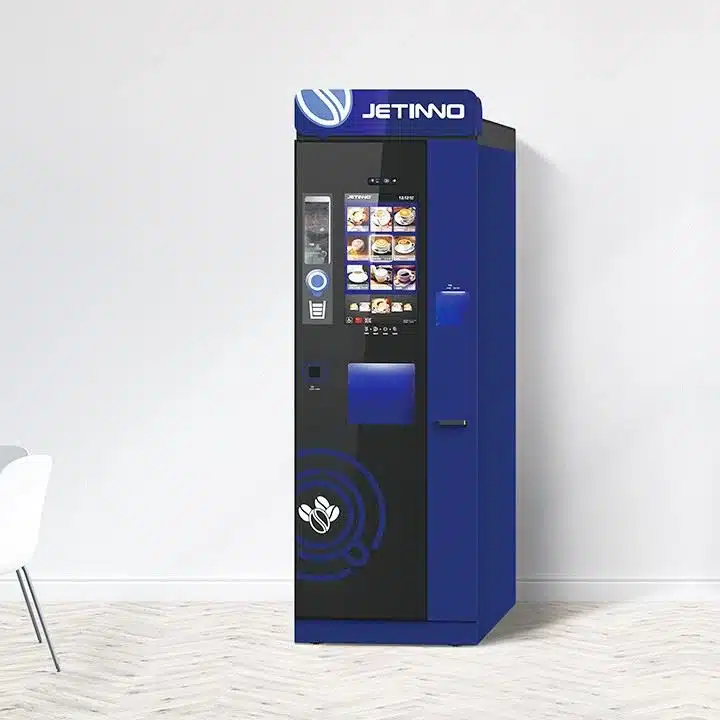 Coffee continues to be one of the most in demand beverages around the world, but consumers are not always able to get a hot cup of coffee, especially late at night or in remote areas.
Thanks to Jentinno, it's never been easier for operators to offer consumers a fast and convenient way to get the coffee that they enjoy thanks to their JL300 Coffee Vending Machine. 
This vending machine stands out from other coffee vending machines on the market today because it's very easy to use, offers a 21.5-inch touch screen, and its self-cleaning functions make the JL 300 one of the most user-friendly coffee vending machines on the market.
Can Be Placed at Any Location
Do you have locations in your city or state that would be a good fit for a coffee vending machine? With the JL 300, you can offer more than just traditional coffee because, this vending machine can make more than 20 different beverages including Espresso, Cappuccino, Mocha and more.
With more than 15 years' experience producing coffee vending machines, Jetinno has earned the status of a top coffee machine manufacturer because they produce over 40,000 units per year including tabletop and a variety of floor standing coffee vending machines.
More Than Just a Coffee Vending Machine
If you've purchased coffee from a vending machine before, you know that it's often a black cup of coffee that comes with optional cream and sugar.
In the age of commercially available espressos and other coffee drinks, boring coffee just won't do! The good news is that when you invest in a Jetinno coffee machine, you're getting a complete vending machine that can produce dozens of coffee drinks and always satisfy your customers coffee requirements.
Offer Great Coffee, In House
There's no denying that coffee drinkers can be sometimes hard to please because, they like to have a variety of options when it comes to their coffee drinks.
With the Jetinno coffee vending machine, you can offer consumers a wide variety of coffee options so that they will enjoy the coffee that they order from this coffee vending machine.
To learn more about Jetinno visit their website at https://www.jetinnovending.com or call 86-18617378304.