Protect Your Micro Market And Stop Losses With Three Square Market Security Products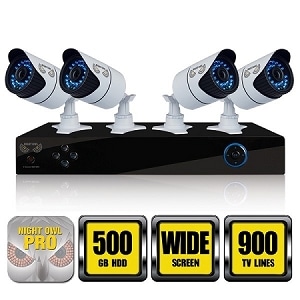 Micro Market growth is on the rise worldwide as more consumers prefer the convenience and flexibility that comes from unattended retail but, with this convenient business model also comes the threat of loss, which only continues to grow by the year.
Retail shrink totaled $61.7 billion in 2020 amid rising employee theft and shoplifting. Thankfully, with security products by Three Square Market, micro-market operators can have peace of mind in knowing that their micro-markets are protected from the threat of losses and shrinkage. 
About Three Square Market
Based in River Falls, WI, Three Square Market is a company that offers a wide variety of products that micro-market owners can use to grow their businesses including advanced security technology like their Night Owl 4 Camera.
Featuring an 8 Channel Video Security System, with 1TB HDD, 4 Hi-resolution 1080P cameras, plus a free Night Owl app, operators can have peace of mind and confidence in knowing that their micro-markets are being constantly monitored and protected.
Product Details:
Shoots video in analog HD technology
Easily playback video from multiple cameras on one screen on your smart device.
Play back up to 6 months of video footage without ever having to touch the DVR again
Since it shoots video in high definition, micro-market operators can also more clearly identify faces, or license place technology (should theft occur) and report those cases to the authorities.
Learn More
Besides offering the latest cameras to deter theft, Three Square Market also offers video monitors for convenient monitoring, cabling, and more
Now is the right time for every micro market operator to invest in the technology that they need to protect their business.
For more information on Three Square Market's security technology, visit their website at https://32marketstore-com.3dcartstores.com/Security_c_77.html.