My Cantine, The Smart Cafeteria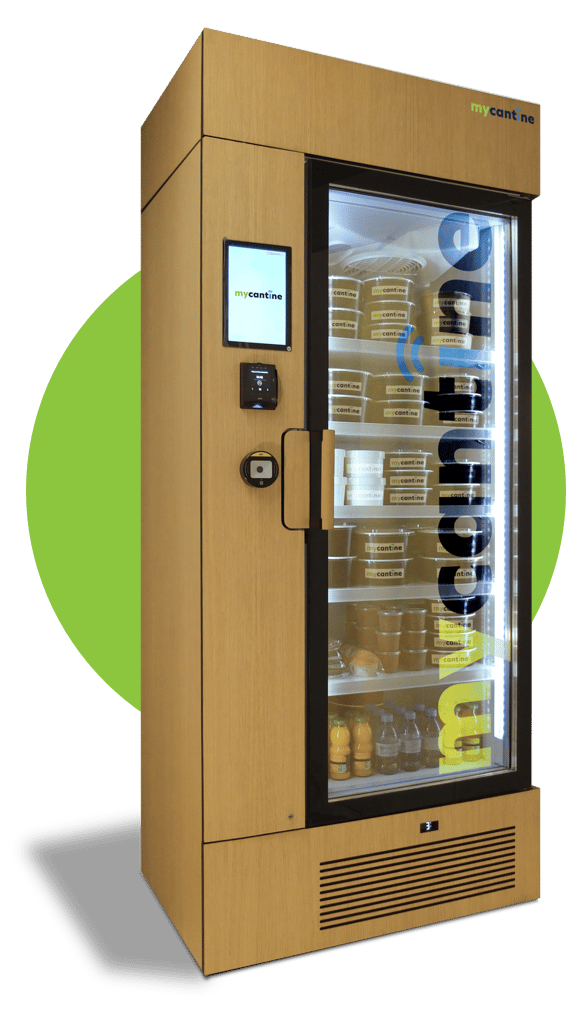 The next generation smart fridge for retail, cashless, unattended, 24/7. Deployment of the first My Cantine smart refrigerators in North America was in October 2022.
My Cantine Cafeteria 2.0 brings real flexibility compared to a cafeteria with fixed hours: The consumer can pick up their meal at any time, without constraint, and without queuing.
Freshness & traceability, thanks to RFID technology, My Cantine automates processes, provides tracking and traceability of products in real time, guaranteeing their freshness.
My Cantine started out in France 2019, a company whose ambition is to allow everyone to eat well for themselves and for the planet. To do this, teh company had developed innovative means of automated sale of fresh or frozen products and federates an ecosystem of partners who share their values and our vision.
Offering ranges from the "simple" autonomous restaurant, a fridge connected and available 24/7 supplied by a partner operator, to the complete overhaul and animation of your catering space.
Phygital Technology:
24/7 self-service for your employees
Up to 150 meals per day
Fully designed and manufactured for use in North America
Control of all hardware and software production
RFID technology
Light oak/white wood cladding
10" touch screen
Nayax payment terminal
D-Link 5-port RJ45 Ethernet switch
Mobile App capabilities
Quick and Tangible Benefits:
Increase in your turnover
Optimization of your production tool
Improving your margin
Loyalty of your customers
Requires fewer employees with equivalent turnover
Business model resistant to economic and health hazards
For more information please contact Cedric Moindrot at cedric.moindrot@mycantine.ca, call +1 438-979-0518, or visit website at www.mycantine.ca.