Integra Systems French Fry Vending Machine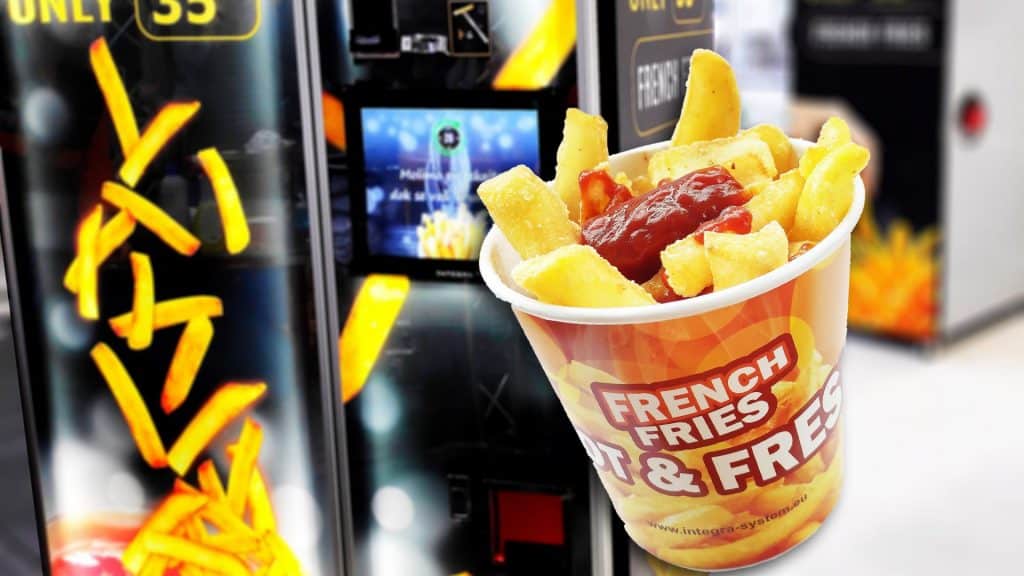 French fries continue to be a time-tested food that consumers know and love. Fries have always been a time-consuming food to make, but that's now a thing of the past, thanks to the Integra Systems French Fry Vending Machine. With this French fry machine, consumers can easily have their order of tasty and crispy fries In under one minute flat.
Smooth And Flawless Production
Fastest manufacturer of delicious and crunchy fries in the world (the baking cycle 35 seconds).
Saratoga machine produces French fries Fry of any type (species) or producer of frozen fries.
Smooth and flawless production without the influence of man in any part of the working.
Superior processing technology and mechanical skills in self-service device.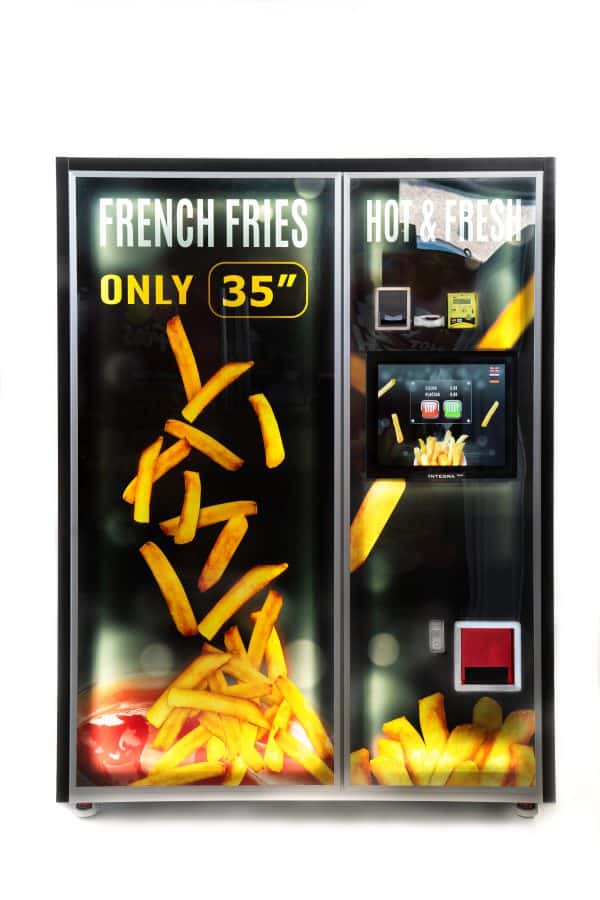 Thanks to this self-serve French fry vending machine, consumers can easily enjoy an order of French fries that they can enjoy as a snack, or with a meal. This French fry vending machine also requires no internal maintenance, is easy to clean, and it has its automatic algorithms as well, which help to ensure optimal performance.
This machine can be shipped anywhere in the world, and once it's delivered, it also has wheels that make it easy for the machine to be rolled anywhere for best placement.
Innovative Company With Great Support
Integra was founded in 2007. It aims to achieve global leadership in the manufacture of vending machines based on french-fries. Currently we have a 80% market share in the production and distribution of French-fries vending machines.
Besides offering a world-class machine that allows any location to offer French fries, Integra also continues to offer excellent support that's open six days a week. This ensures that all questions are answered quickly and there are also extensive training/Q&A videos available on their website as well.
To learn more about the Integra Systems French fry vending machine, visit their website at https://integra-system.eu, email mac@ivora.hr.