Due North Brand, QBD, Awarded 2023 Energy Star Partner of the Year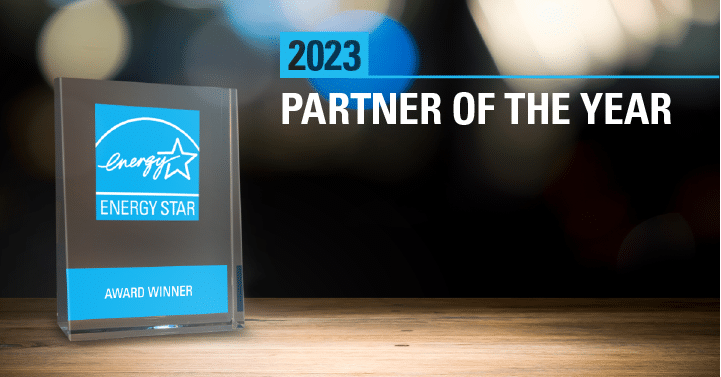 QBD, a North American refrigerated merchandising brand of the operating company Due North is proud to announce that it has received the 2023 ENERGY STAR Partner of the Year Award from the U.S. Environmental Protection Agency and the U.S. Department of Energy. This is QBD's 7th Energy Star Award. Others include:
Energy Star Excellence in Product Design Award 2022, 2021, 2020, 2019
Energy Star Canada Manufacturer of the Year Award 2020, 2018
"It's an honor for Due North to receive the 2023 ENERGY STAR Partner of the Year Award. Our goal is to continuously deliver on our promise of cost-efficient reliability and meet sustainable standards that support our customers' growth," says Troy Shannan, CEO for Due North. "We understand their needs and strive to provide them with the most suitable refrigerated merchandising program that will enhance their business performance. Part of that initiative is delivering technology innovations that are energy efficient and environmentally responsible."
Earning an ENERGY STAR Partner of the Year Award distinguishes the Due North, QBD corporate energy management program. It represents the highest level of EPA recognition that is given for a superior level of energy management performance and was presented to QBD for meeting the following criteria:
Demonstrated best practices across the organization
Proved organization-wide energy savings
Actively participated and communicated the benefits of ENERGY STAR
"As we accelerate historic efforts to address climate change, public-private partnerships will be essential to realizing the scale of our ambition," said EPA Administrator Michael S. Regan. "I applaud this year's ENERGY STAR award winners for working with EPA to deliver a clean energy future that saves American consumers and businesses money and creates jobs."
About Due North
Due North creates refrigerated, retail merchandising solutions that maximize our customers' success. 

We are North America's #1 manufacturer of self-contained retail refrigerated merchandisers through our Minus Forty, QBD and MTL Cool brands. Our merchandisers better equip retailers of wide-ranging products including beverages, ice cream, frozen desserts, fresh & prepared foods, frozen foods, deli, produce, and pharma.
About ENERGY STAR
ENERGY STAR® is the government-backed symbol for energy efficiency, providing simple, credible, and unbiased information that consumers and businesses rely on to make well-informed decisions.
Thousands of industrial, commercial, utility, state, and local organizations—including more than 40 percent of the Fortune 500®—rely on their partnership with the U.S. Environmental Protection Agency (EPA) to deliver cost-saving energy efficiency solutions. Since 1992, ENERGY STAR and its partners helped American families and businesses avoid more than $500 billion in energy costs and achieve more than 4 billion metric tons of greenhouse gas reductions. More background information about ENERGY STAR's impacts can be found at www.energystar.gov/impacts and state-level information can be found at www.energystar.gov/statefacts.