Vend IT Vending Machine Manager App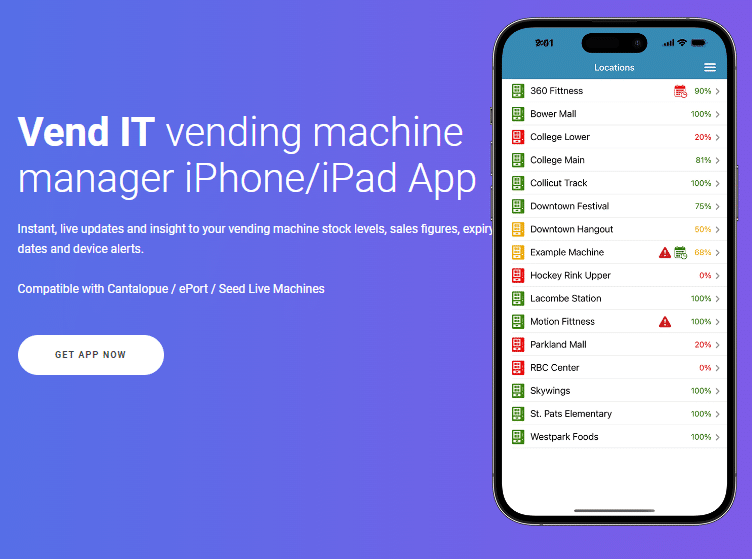 Vend IT is a vending machine manager application that helps vending machine operators keep track of the stock levels and packing of their vending machines, and can help increase profits by ensuring devices are kept packed full and notified when they run low our out of stock.

Operators can now save time by knowing exactly when your machines run low and generate a pack list so you know what products to bring.
Device Alerts show you instantly when there is a problem with your machine such as a coin jammed in the inlet. With the Expiry Date Tracking you can manage and view all of your expiry dates for products including short term expiry items such as quickly perishing sandwiches and salads.
View at-a-glance the status of your entire vending network, get stocking pack lists and daily sales statistics.
Network Overview Machine Status
Onsite Management
Individual product counts and sales
Daily sales statistics
Device Alerts – Warning Messages
Available on multiple devices
Track Product Expiration Dates
Maximize Product Sales
Hassle Free Management
Compatible with Cantalopue, ePort, and Seed Live Machines.
Simple Pricing: No subscriptions, simply pay for what you use, a small fee is billed monthly.
Visit website for more info and how to download app: https://www.vend-it.net/, email info@vend-it.net.