Burroughs And Invenda Form Strategic Partnership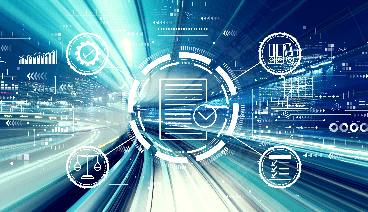 Burroughs, Inc., North America's largest independent services integration provider for unattended self-service devices, payment and transaction automation and related connected technology ecosystems, and Invenda Group, a leader in next-generation automated retail devices and software, jointly announced their strategic service partnership.
This partnership will grant Invenda Platform customers in North America seamless access to Burroughs' full lifecycle management offerings, including all levels of digital-first, remote-first support ranging from installation to onsite maintenance to remote monitoring and triage services.
"Self-service, automated retail owners and operators know better than most that everything breaks–and that downed machines translate to shrinking ROI," said Mark Crandell, managing director of North America at Invenda. "Underpinning our leading software and hardware with Burroughs' unparalleled support services means that Invenda users will have the level of quality, efficient repair service they need to keep their devices running smoothly and their customers happy."
Burroughs will support all devices powered by the Invenda Platform in the US, making Invenda's repair and maintenance capabilities best-in-class. Operators, brand partners, and location managers will benefit from Burroughs' industry-leading OEM-agnostic team of knowledgeable and responsive technical experts.
"Burroughs and Invenda share a culture of innovation, a strong technology-based approach and are laser focused on delivering more engaging customer experiences," said Anson Martin, Burroughs CEO. "With this partnership, Burroughs is ushering in new technology applications to the North American market and ensuring they operate efficiently."
Burroughs' Technology Center of Excellence in Elmhurst, IL, will feature Invenda's smart market products and software solutions, and will serve as an innovative learning center for Invenda-certified technicians.
Contact the Burroughs team to learn more or visit Invenda Group AG at www.invendagroup.com.
Visit Burroughs.com, email info@burroughs.com, call 734-737-4000.