quinzee™, The Fully Automatic Vending Machine For Smoothies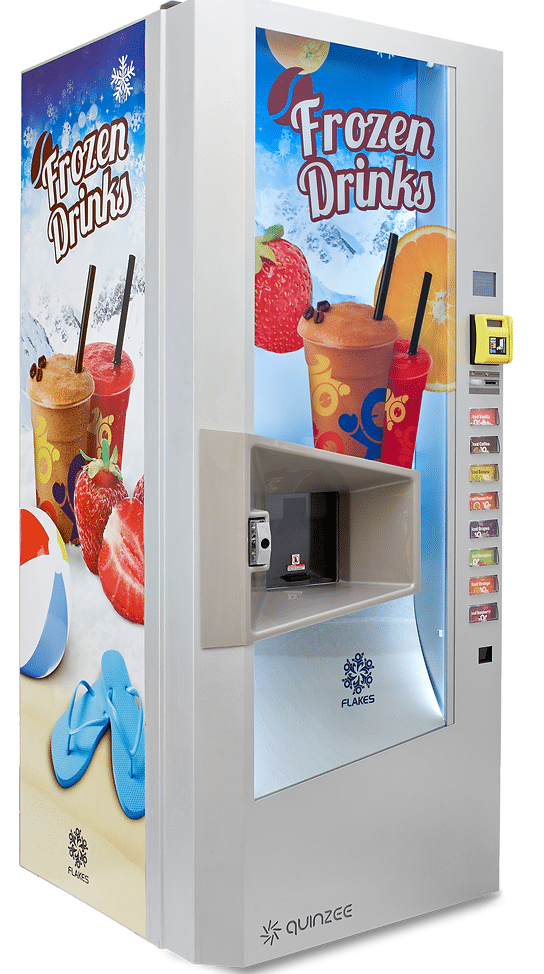 Smoothies are one of the most well-known frozen textured beverages in the world because they are a convenient way for someone to get their fruits in a convenient frozen drink, but smoothies have always been something that had to be physically made to be enjoyed.
Thanks to quinzee™, the world's first fully automatic vending machine for smoothies, it's now possible for anyone to get a fresh smoothie without having to have someone make the smoothie for them.
On Demand Preparation
Unlike traditional smoothies that require the consumer to order them from a smoothie's bar, or make a smoothie at home, quinzee™ smoothies are made on demand. This is huge because it means that the vending machine can be placed almost anywhere so that you can capitalize on the demand for smoothies.
Besides smoothies, the quinzee™ vending machine can also produce a variety of other frozen beverages including slushies, Frappuccino, iced lemonades, iced teas, and frozen yogurts.
8 Mix and Match Flavors to Choose From
Featuring a unique 4-liter box syrup integration system, this vending machine also offers easy settings and a simple machine control interface.
Created by NICEVEND, the quinzee™ vending machine is also health and safety compliant, able to handle more than 250 servings per day and it also features an automatic cleaning process, with controlled detergent use as well, so that you can have peace of mind that it's always going to be sanitary.
Offer A Drink That's Always in Demand
In today's health-conscious world, smoothies are a beverage that are always in demand, especially since they are a nutritious drink that anyone can enjoy while on the go.
What's even more ideal about quinzee™ smoothies is that they can also be enhanced with vitamins and protein powders on demand as well.
To learn more about this USDA approved vending machine, visit their website at https://www.nicevend.com.