SJW Robotics – The World's First Robotic Restaurant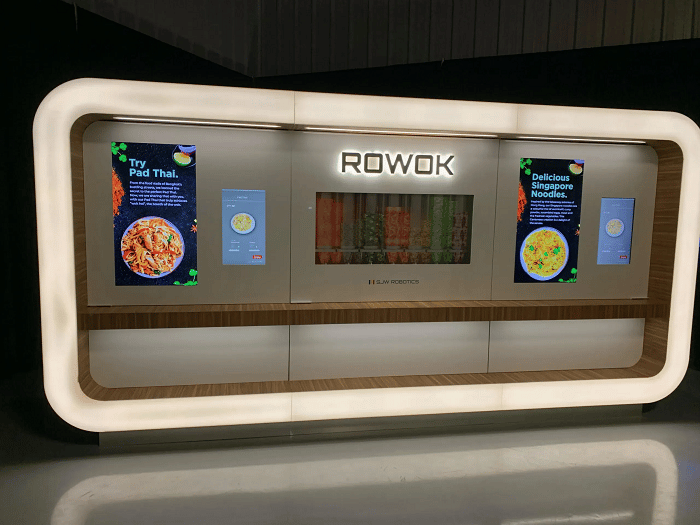 Since the start of the economic recession, and the Pandemic, restaurants have been cutting costs and automating their businesses.
SJW Robotics, a FoodTech company, understands this and is poised to be at the right place and the right time in history with their pioneering kitchen robotic systems that they've developed for the hospitality industry.
Based on 80 years of combined experience in the mechanical engineering industry, the company has merged the science of cooking, with automation, to create an exciting robotic kitchen that can now cook meals without any human interaction.
Fast And Contactless
In today's world, consumers still want to enjoy eating out, but they also want a contactless experience. This means that their food must be prepared with little to no human interaction possible.
SJW Robotics understands this and has developed RoWok, a proprietary automated wok system that cooks meals with the skills of a chef.
Launching this fall, their automated wok system will cook made-to-order meals thanks to state-of-the-art sensors and technology that will deliver consistent quality that's also in accordance with the safety standards where RoWok is placed.
Can Prepare 60 Meals Per Hour
Besides the convenience of this contactless cooking system, RoWok can also prepare 60 meals per hour. This means that RoWok is an ideal machine for high-traffic locations or for locations that will benefit from having the convenience of a restaurant that stays open 24-7 and is ready to cook food when the consumer wants it.
The RoWok kiosk has a small footprint that makes it an ideal addition to any location including office towers, stadiums, shopping malls, airports, universities, and hospitals.
With its plug-and-play capabilities, this kiosk just must be plugged in and it can immediately be ready to serve hot and delicious wok meals to its customers.
Learn More
To learn more about RoWok, by SJW Robotics, visit their website at http://sjwrobotics.com.