iVend Technology, For Micro Market Management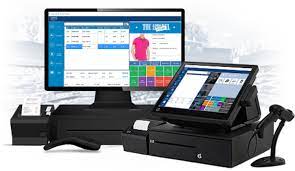 Innovation and investing in new technology are the keys to success when it comes to building a thriving, profitable micro market business. With iVend software, you have all the technology that you need at your fingertips to improve the customer experience, streamline your operations, and most importantly, add new revenue streams for your business.
With iVend's retailing management on cloud solution, you can have real-time visibility of your micro market business operations while staying ahead of your competitors who may be using older software and solutions that quickly become obsolete each year.
Focus More on Daily Operations
One of the top reasons why operators worldwide choose iVend technology to optimize their micro market management is because they know that the technology will help them to focus more on delivering exceptional brand experiences.
iVend comes with key software components which will help you to streamline your vending micro market business including:
iVend Point of Sale – Powerful POST software that will help to have fast and dependable transactions.
iVend Loyalty – Use this program to build customer loyalty programs and keep them coming back.
iVend Passes – Another custom loyalty feature that helps you to build digital coupons, gift cards and loyalty cards to create personalized ehopping experiences for your customers.
iVend Reporting and Analytics – Use the iVend reporting to track sales trends and gain insight across all your sales channels.
Modern Retailing Software
iVend retail is currently serving businesses in more than 90 countries worldwide, and their customer base continues to grow each year because of one reason, they continue to offer a powerful cloud platform, combined with omnichannel solutions that keep shoppers happy with their customers brands.
For more information on iVend software, visit https://ivend.com or call 212-745-1365. email newyork@citixsys.com.