Essentially Organic Is Taking Business To The Next Level With Seed Platform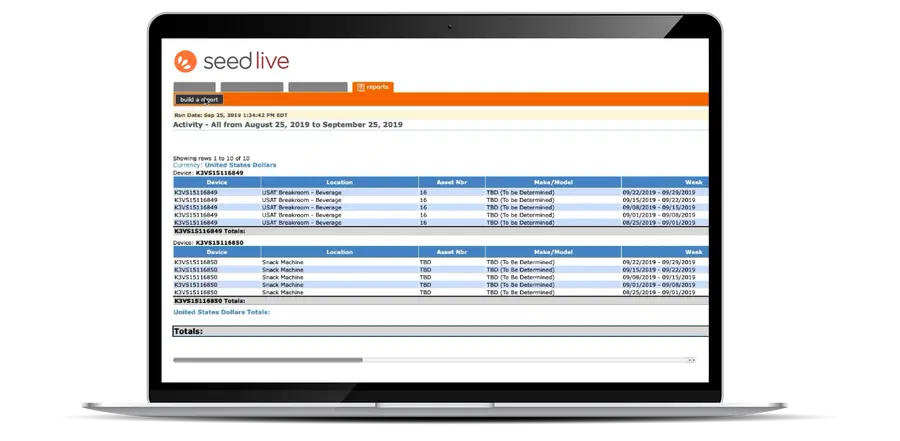 Cantaloupe, Inc. a digital payments and software services company that provides end-to-end technology solutions to power self-service commerce, is excited to announce that Cantaloupe is helping the vending and micro market company Essentially Organic level up its operations. Cantaloupe is working with Essentially Organic on the adoption of Cantaloupe's Seed platform, which Essentially Organic plans to utilize to support its vending, micro market and office coffee service (OCS) business.
Essentially Organic is a Cleveland, Ohio-based operator that provides refreshment services including vending, office coffee and micro markets at multiple locations. Founded in 2010, Essentially Organic originally made the switch to cashless payment acceptance with Cantaloupe's ePort card readers and Seed Live platform more than ten years ago. Now, Essentially Organic is transitioning its entire operation onto the Cantaloupe Seed platform with the adoption of Seed Pro, Seed Office, Seed Markets and Seed Delivery.
Seed offers all the necessary features for growing operators to optimize every aspect of their business by managing their vending, micro market, and OCS accounts on a single platform. Seed connects self-service operators with critical insights that help streamline routes, optimize planograms and proactively monitor machine health. Pairing this functionality with cashless telemetry from Cantaloupe card readers, Seed provides insights in real-time, allowing operators to increase their operational efficiency and maximize revenue at each location.
"The move to Seed has streamlined our overall process," noted John Gentile, owner of Essentially Organic. "We've seen the immediate benefit of the platform across the whole business. We're no longer scheduling drivers on a set route on specific days. Instead, Seed already knows what locations need service and when, so we can create dynamic schedules for our drivers — which has allowed us to reduce the number of routes we're running from five down to about three."
Gentile noted that the use of Seed Pro provides machine and market-level visibility, which helps the Essentially Organic team manage inventory and refills much more easily. According to Gentile, "We can now create pre-pick plans and forecast depletion limits based on average sales volume. The Seed algorithm has really reduced bring backs. Before, we were bringing back between six to eight bins of product due to incorrect forecasting. Now it's down to less than two bins daily."
Gentile also emphasized how easy the Seed onboarding process has been. Cantaloupe offers operators on-site, dedicated training to help them get up and running on the Seed platform in just one week, with ongoing remote support from its customer success team. For Gentile, the easy-to-use Seed interface and Cantaloupe's hands-on training have made the transition seamless.
"Seed is the industry-leading vertical specific enterprise software for operators of self-service commerce businesses, including vending and micro markets, and is a great solution for not only enterprise level operators, but also for mid-market operators who are scaling their business and want to use technology to automate daily decisions," said Jeff Dumbrell, CRO of Cantaloupe, Inc. "We are thrilled to be working with Essentially Organic on a larger scale and look forward to supporting them into the future with the additional tools and functionality they need as they continue to grow."
To learn more about Cantaloupe and its Seed platform, visit cantaloupe.com.