Vending Connection News, Press Releases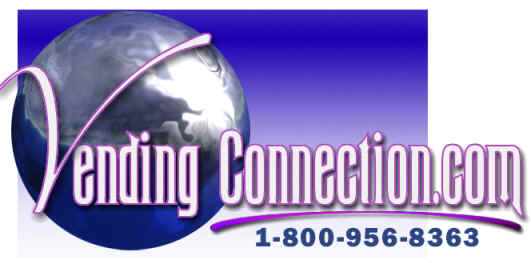 VENDING CONNECTION NEWS – ARTICLES ABOUT VENDING NEWS, Press Releases concerning the vending, ATM, office coffee, micro markets, kiosks, self service, automated retail industries. #vendingnews #vendingconnection #vendingindustrynews @VendingConnect,  Submit News Press Release.

Questions? Call us at 1-800-956-8363, or email us.
Also see:  Newsletter sign up, FAQs, Vending Technology News, Vending Product News, Trade Shows, Locators, Micro Markets, Start Up Ebooks,
RE: Vending NEWS Articles and related VENDING Press Releases below:
Dallas, September 22, 2021 – Premiere manufacturer LAI Games is gearing up for the IAAPA Europe Expo, taking place September 27-28 in Barcelona, Spain. There, they'll promote their award-winning game lineup and have on display the highly anticipated new racing simulator, Asphalt 9 Legends Arcade
The Azkoyen Group has received the award for best product in the catering category in the 2021 European Product Design Award Winners. This prestigious international award recognizes the designers of products that aim to improve our daily lives and make them easier.  The leading Spanish technology leader
After the pandemic situation, DC is excited to exhibit at IAAPA Expo Europe 2021 and meet with attractions industry peers. DC want to reconnect with all its customers and all the interested people in its products. Next week, September 28-30, DC will be attending IAAPA Expo Europe 2021 in Barcelona.
Registrations are now open for the EVA AGM and Conference "Shaping the industry for the new normal" which will take place on 21 October.  Brussels, 21 September 2021 – Members will convene in the Radisson Blu Hotel in Milan (Italy) in one month's time for the Annual General
Bart & Judy's Bakery, Los Angeles is resetting the snack marketplace with Bart & Judy's Natural Gourmet Chocolate Chip Cookies, the first natural gourmet chocolate chip cookies, to eliminate the gourmet price tag! First invented in 1938, chocolate chip cookies have evolved from the
Dallas, September 15, 2021 – LAI Games will unveil Asphalt 9 Legends Arcade, the ultimate racing simulator, at the AAMA Annual Meeting, September 21-22, and has announced limited product availability starting November 1st. Based on the hugely successful mobile app, Asphalt 9 Legends Arcade gives
Full Exhibit Hall Ready for ACE 2021 at Embassy Suites, Kingston Plantation, Myrtle Beach, October 14 -16, 2021. "Rock of ACEs" is coming to life in one month with a full Exhibit Hall and an excitement level that has been building for two years. Operators need to get ready – show registrat
The innovative pizza brand selects Celestica to meet Basil Street's nationwide rollout strategy and fulfill growing consumer interest for automated pizza kitchens  LOS ANGELES, Calif. (September, 2021) – To meet the current demand and in anticipation of its nationwide rollout slated for 
While nearly all consumers say they used unattended retail such as vending machines and kiosks during the pandemic, a survey by Cantaloupe Inc. reveals that 68 percent of those polled believe it is important to have a touchless option in post-pandemic retailing. 
Sealed Meals Stay Fresh In The Fridge For Up To 45 Days! With more consumers eating meals on the go, few people are eating fresh meals. They are instead consuming foods that are high in fats, calories and preservatives.  With Sealed Meals, the on-the-go
The pandemic has had an impact on manufacturing all over the world and companies have had to make strategic changes to best adapt to ever-changing circumstances. Since its inception Goldfinger has been a company that can make adjustments to best suit its customers. 
For vending machines to become more effective, they have to function more like humans. Fastcorp DIVI vending machines has accomplished this goal with the articulated robot arm that each of their machines have. The robotic arm excels in picking the items that a vending customer
Capital Provisions, a full-service vending operator and food service provider based in Southern California, announced that it has completed the acquisition of C&C Vending. The purchase is the first acquisition completed by Capital Provisions in the Palm Springs area and delivers a wide-ranging 
PULLMAN, Wash. — A new company has come up with a unique way to sell Washington State University's Cougar Gold cheese — a vending machine. Sky High Cheese LLC has installed the vending machine selling several WSU specialty cheeses at the Pullman-Moscow Regional Airport.
Gourmet in Box offers a contactless vending machine, consumers have access to freshly prepared, sealed meals, that come out hot, and ready to eat once the meal has been ordered.   About Gourmet In Box  Made by SmartVendtec, and their partnership with Sealedme
Check out the Alpine Combi 3000 by USI! This smart vending machine makes it possible for consumers to order fresh foods, frozen meals, and deserts all from one machine since the Alpine Combi 3000 can store up to 540 items while offering consumers 36 unique product selections. 
For over 40 years, Savannah GA-based Rawls Distributing Company has been one of the top vending companies in the United States but as times have changed, and many companies have gone out of business, Rawls continues to thrive thanks to the use of the latest technology. 
National Roast Program from Capitol Coffee.  Do you have a favorite local coffee roaster? Imagine your break-room having coffee, espresso or your favorite latte that can only be found in your local coffee shop or specialty bean roaster. We have carefully chosen local roasting partners in the cities we serve to help
A new herbal energy shot company called Woke Up! Energy Shot based in Tampa, FL has launched distribution for nationwide retail, vending, and online sales including Amazon after 5 years in development.   Created by CEO Dilan Jay, the all natural caffeine shot boasts zero sugar, 
Royal ReFresh (formally Royal Vending) in Tigard, Oregon was recognized on the INC 5000 list as one of the fastest growing private firms in America for the 4th year in a row! Much of their growth has been made possible by installing additional micro market locations, pantry
Selecta Group, Europe's leading route-based self-service retailer offering coffee and convenience food solutions in the workplace and in public spaces, is partnering with Fiserv, Inc., (NASDAQ: FISV), a leading global provider of payments and financial services technology solutions,
Dallas, August 23, 2021 – Premiere game manufacturer LAI Games has joined MENALAC, the Middle East trade association for the amusement and attractions industry. The Middle East & North Africa. Leisure & Attractions Council aims to bring together operators, manufacturers, suppliers,
With its acquisition of Yoke Payments, Cantaloupe Inc. once again is changing the composition of the vending technology business by reaching further into micro markets.  Yoke created its mobile and cashless system in 2014 to offer a product the company says helps vending
Check out the Beverage Vendor from Automated Merchandising Systems (AMS)! Available in 4 or 5 Wide. Dispense Sodas, waters, sports drinks, teas and many of those unusual bottles that are sometimes a challenge with other equipment. Our SCCD tray takes the real estate of a traditional bottle tray and
Thanks to statistics from the National Coffee Drinking Trends Report, we know that 10% of coffee drinkers were reported as stating that they enjoyed at least one cold brew coffee per day.  The rise in cold brew coffees nationwide makes sense, especially since coffee drinkers still want to continue
Vita Coco parent company All Market Inc. is continuing its expansion beyond coconut water with the launch of a new line of protein-infused waters called PWR LIFT. Bottled protein beverages offer an easy, affordable and convenient way to refuel post-workout or exercise yet most beverages
Do your vending, or micro-market consumers keep telling you that they want a healthy snack food that can be enjoyed anytime? If so, Nicole's Granola Revolution offers healthy snacks and cookies that are made from nothing but fresh ingredients.  Granola continues to be one of the best health
Searching for more chip options to offering your vending or micro-market customers? If so, why not offer them Healthy Bare snacks, fruit and veggie chips?  Made from real fruits and vegetables, these chips are sourced from the ripest crops, sliced, and then baked to crunchy perfection.
Naturals2Go has written this 2021 guide on how to start a vending machine business. If you've been thinking about starting a business but you don't have specific industry expertise or training, if you aren't quite ready to give up your day job, or you're looking for a home-based business,
Are you a vending operator looking for quality locations? Check out the locations for sale listed here. Find great vending locations in your service area. Sign up to receive updates on new locations as they arrive. This page is sponsored by VendingExchange.com, the largest vending network in the USA
Bad Ass Coffee of Hawaii announced the launch of a formal wholesale coffee program in yet another strategic move demonstrating the revitalized company's commitment to national growth.  Bad Ass Coffee of Hawaii's wholesale coffee sales program was created to increase consumer awareness and demand
As the awareness of Bitcoin ATMs continues to grow worldwide, it's no surprise to hear about Bitcoin ATMs being installed in some of the most remote destinations in the world. Thanks to Athena Bitcoin, the country of El Salvador is going have 1,500 Bitcoin ATMs spread out across their nation,
Fully integrated with PayRange app features, the modular device accepts swipe, tap, and chip payments and features a 4" color screen.  PayRange Inc., a network for everyday purchases, announced it has added the BluCardTM modular all-in-one payment device to its network. The device supports
Vending machines are still an essential business in 2021 but, they also have to be cashless, contactless, and touchless.  Thanks to Silkron, vending machines meet the necessary criteria that most consumers are looking for in 2021.  With the pandemic still active across the United States,
See the hubz smart cooler, an unattended retail point of sale solution, at NAMA 2021! NEW ORLEANS, NAMA 2021 – hubz, a product line specializing in smart, unattended retail points of sale, announced the North American general availability of its new hubz Smart Cooler with plans to later expand
Modular vending solutions have been the latest development in the vending industry that more companies have turned to in recent years.  With storage lockers, lockboxes, and kiosk vending solutions by Innovend, companies now have solutions in place that they can use to do business 24-
In 2021, micro markets are still an important way for consumers to easily purchase the products that they want, but with little to no interaction with other people.  Since the pandemic still a major concern, today's micro-markets have to be even more seamless, frictionless, and
Provide streamlined, contactless food delivery and pick-up stations with our new Delivery Lockers. U-Select-It, a leading global vending solutions provider, is excited to introduce Delivery Lockers, powered by U-Select-It and 365 Retail Markets. Delivery Lockers provide streamlined, contactless food
Founded in 2015 and legally formed in 2016 formally as EKT Unlimited, Baby Vend was born from the lived experiences of a single mother with twins.   Determined to create solutions, Smith set out to create a company that provides parents with ease of access to baby's
PEMBROKE, ONT. — Travelling west of Ottawa through the valley, you will not get a faster pizza than the one you can find at the Pembroke Esso gas station. It may seem like an odd place to get a pizza, but it is thanks to the location's PizzaForno pizza vending machine
Thanks to Nicks Chips, consumers who enjoy potato chips with their meal, or as a standalone snack, have 20 different chip flavors to choose from.  As the packages state: "Simply the Best!" Delicious Chips That Are Never Boring  With Nicks chips, consumers who choose a bag of their
The Natural Way To Snack, Even While On The Go. Oscar Mayer's meat & cheese plates offer an all-natural snack that also provides consumers with 17 grams of protein per serving.  These meat & cheese plates will appeal to your customers because they only contain slow-roasted turkey, 
YES…Alcohol vending machines in Australia are now legal. With custom design, software, hardware created and government approved for Hotel's to offer alcohol drinks 24/7. This subject to licensing laws under the Liquor act. The VENDBAR – Alcohol vending machine that a Hotel owner can 
The National Automatic Merchandising Association today announced the 2021 winners of all four NAMA Industry Awards, which serve to recognize exemplary leaders in the convenience services industry. Industry Person of the Year is Greg Sidwell, president of G&J Marketing and 
Operators require standardized monitoring system across micro-markets.  TriTeq Lock & Security LLC, a solution provider of electronic locks and monitoring technology in vending and micro-market retail, today announced the NAMA certification of the FreshIQ retrofit lock for CoolBlu
After over forty years of leadership in the Amusement Business, Rick Kirby will be transitioning out of the amusement side of the industry and will now focus on his new role as Executive Vice President of Betson Gaming.    Rick started his amusement career with Bally
Prism Visual Software, Inc. is a software company with a great and rich history. For years from the day of foundation, our company has been developing software solutions for small, middle, and large businesses performing equipment service, delivery, route sales, and different field services. 
The innovation of food and beverages vending machine promises for a higher quality of food and beverage, growing customer interaction, improved cashless payment acceptance as well as more strong-growing competition with foodservice. The rising retail industry together with the growing requirement
The Azkoyen Group, a leading Spanish multinational technology company, which offers automated products and services designed to bring unique experiences to people in their daily lives, together with the IRISBOND company, a pioneer in eyetracking technology, will showcase the innovative
In 2006, Ryan Harrington was a real estate investor who was keeping his eye out for something to do between projects. One day he was enjoying a ride on a ferry and grabbed a soda from a vending machine. While he was waiting in line for his turn at the vending machine, he couldn't get
Tips from MinusForty: This month we thought we'd celebrate by sharing some tips for storing ice cream products in your commercial freezer. The strongest piece of advice we can give you, is to never put even partially thawed ice cream back in the display merchandiser for customers to buy. 
The revenue from a BTM depends on several factors, explains Vlad of Coinatmradar, a website that tracks BTM locations. The machine's location is of utmost importance. A profitable BTM is often found in a conveniently accessible area with high foot traffic and general public Bitcoin
Over the last 12 months, as vending has become an essential service nationwide, many vending companies have thrived as more companies are eager to invest in vending machines, office coffee services and pantry's that offer freshly prepared foods.   Five Star Food Service has
If you've owned vending machines for a while, you know that there's nothing worse than seeing someone leave your vending machines empty-handed because they didn't find something they wanted.  Thanks to the Express Combo Vending Machine, operators can say goodbye to disappointed customers
Does your business model require you to transport temperature-controlled products? If so, you should consider using Coldtainer, a versatile way to deliver temperature-controlled items.  Since 1993, Coldtainer has been specializing in temperature-controlled technology that's made
Nayax LLC, the leading cashless solution provider, announced today that EMV contact and contactless payments account for over 90% of all cashless transactions at Nayax devices in the United States, according to recent data.
The dawn of a new era in how US consumers enjoy buying and eating pizza is finally here. On the heels of a successful 2020 pilot program, Basil Street is announcing some exciting financial news that coincides with the start of a massive rollout of its automated pizza kitchens (APKs)
ePallet, a wholesale consumable online marketplace, has hired two experienced food business professionals to lead its regional sales teams. Using a proprietary artificial intelligence (AI)-driven, web-based platform, ePallet is able to provide customers with user-friendly, direct access to a
Micro Markets are self service retail micro stations that are created for breakrooms, warehouses, offices and other workplaces for employee convenience. These small micro market stations provide a self service automated check out system for vendible products, drinks & foods using unique technology
Renton, WA- July 2021 – Avanti Markets has announced the release of SimpliGet, an innovative remote ordering solution to help Operators expand their business opportunities by offering fresh, local, and convenient order-ahead products for customers. Providing safe and contactless delivery
Over the last several years, Bitcoin and other cryptocurrencies have shown massive growth. In the last year alone, Bitcoin prices have jumped from around $10,000 to an all-time high of $64,000 in recent weeks. Meanwhile, Ethereum's market cap has grown to hundreds of billions of dollars
Betson Enterprises is pleased to announce that Ray Borges has joined the company as an Amusement Sales Representative. As an industry veteran with over 27 years of experience, Ray will handle sales out of the New England office. "Ray previously spent a decade with the company in parts and equipment
Washington, DC, July- 2021 – The pandemic has caused distress for a majority of convenience services operators working to navigate the challenges posed by workplace closures and service disruptions. Florida operator, Manuel Barrios of CVM Services Inc., decided to take advantage of
Weezmo's Solution Connects the Online Customer Journey with In-Store Purchases. HERZLIYA, Israel, July 14, 2021 — Nayax Ltd. (TASE: NYAX), the leading cashless solution provider, announced today the acquisition of Weezmo, a technology start-up focused on connecting the online
From big cities like Los Angeles, CA, to small towns like West Plains, MO, Bitcoin ATMs are becoming a common sight nationwide as more people are choosing to diversify and invest in bitcoin.  What once was something that was reserved for a select few people, Bitcoin now is more in demand
Vending machines are an excellent way to build passive income, but what happens if the only location that you have to place a vending machine is on a wall?  Thanks to mechanical wall-mounted vending machines by Monarch, you will now be able to place a vending machine almost anywhere, 
Tech 2 Success has joined HubSpot's Solution Provider Program! HubSpot, a leading growth platform, works hand-in-hand with partner experts to grow their businesses through inbound software, services, and support. The Solutions Provider Program is an ecosystem of experts that offer marketing,
Dallas, July 7, 2021 – LAI Games is proud to announce that they have won their seventh AMOA Innovator Award, this time for Angry Birds Coin Crash. Coin Crash impressed operators at its debut at last week's Amusement Expo and is the first tower-building coin pusher available for arcades in the US
Kar's original Sweet 'n Salty Mix® brings your energy into balance! Why wonder whether your energy source should be sweet or salty? Choose from these popular size packages; 1.25​oz, 1.5oz, 1.75oz, 2oz, or 2.5oz. Made with lightly salted peanuts, sunflower kernels, and sweet raisin
Looking for a protein snack-on-the-go? Thanks to Dearborn Honey BBQ Hunters Sausage 1 ounce Stix, consumers can enjoy this protein-packed snack ,a tasty treat that tastes good and is packed with 5 grams of protein.  About Dearborn Honey BBQ Hunters Sausage  Made from lean beef & 
HUNT VALLEY, MD, July 7, 2021 — Nayax LLC, the leading cashless solution provider, announced today that EMV contact and contactless payments account for over 90% of all cashless transactions at Nayax devices in the United States, according to recent data.
Do you dream of owning a cupcake store or already operate one? Expand your reach and brand awareness without the high cost of traditional brick-and-mortar stores. Digital Media Vending International's cupcake vending machine can be placed in hundreds of versatile and unique locations, 
Cybercrime has been making headlines for many years and this year is no exception.  Recent attacks to the Colonial Oil Pipeline and the JBS Meat processing plant have been leading news stories.  These are not just important because they are attacks on critical infrastru
NuMind Solutions, the industry leader for building custom ATM routes, announced they are now offering new investors help in building their new BITCOIN ATM BUSINESS in USA and Canada, by creating a custom route of BitCoin ATM machines in a specific area or city of choice.
Digital marketing agency, VendCentral,​ announced an exciting new partnership with award-winning New Zealand app development company, Putti Apps. Through this relationship, VendCentral will provide clients with custom mobile and web app development services.
There are over 5 million vending machines operating in the United States and they earn annual revenue of $7 billion in a year. This shows that starting a vending machine business can be pretty lucrative. However, there are some factors that influence the sales from your vending machine.
Hospitals, Professional and Military Locations Show Greatest Annual Increases in Digital Payments. Low Volume Machines Show Significant Increases in Contactless Payments. MALVERN, Pa.–(BUSINESS WIRE)–June, 2021– Cantaloupe, Inc.
According to TMR, the Global Intelligent Vending Machines is accounted for $9.90 billion in 2017 and is expected to reach $39.69 billion by 2026 growing at a CAGR of 16.6% during the forecast period. Increased government regulations, increased user interactivity, adoption of computing
Nayax Ltd. (TASE: NYAX), the leading cashless solution provider, is proud to be the preferred partner of MOL Group to improve consumer experience and enable cashless payments for new customers. An integrated oil and gas company headquartered in Budapest, Hungary, MOL Group operates
Tired of losing money over accounts that request food options? Stuck SPINNING the Wheel of Death and wishing you could ditch those loss-leader machines? Introducing the newest option for food vending: QMBox. Our Italian-made, hot food vending machines dispense piping-hot, healthy
Prepango announced they are partnering with the Italian coffee company illy on a new automated vending machine for espresso coffees and other drinks with John Glenn Columbus International Airport being the first location. Unlike traditional instant coffee vending machines, the Prepango 
Dude, Seriously LLC, the company that created the multi award-winning "Dude, Seriously Hot Sauce," launches the world's first hot sauce vending machine.  The company plans to roll out over 100 hot sauce vending machines to all major cities across the country with the first
Le Bread Xpress and Canteen Vending Services announced that the two companies have partnered to install and manage Bake Xpress robotic bakery vending machines throughout North America. Bake Xpress is the world's only vending solution that offers a selection of pastries, pizza and artisan sandwich
Cybercrime has been making headlines for many years and this year is no exception.  Recent attacks to the Colonial Oil Pipeline and the JBS Meat processing plant have been leading news stories.  These are not just important because they are attacks on critical infrastructure and a view into 
Dallas, June 24, 2021 – Premiere manufacturer LAI Games will have their award-winning game lineup plus two brand-new games on display at Amusement Expo in Las Vegas, Nevada, taking place June 30-July 1, 2021. The new games include Angry Birds Coin Crash tower-building coin pusher, and Slam 'n' Jam
Nayax is proud to announce an agreement with M&M Sales Company, a Canteen franchise, that will see our leading cashless payment devices integrated in all their vending machines, in Southern Louisiana. In addition to delivering the industry's best customer support and uptime, 
CGC Disinfectant Station is perfect for all businesses across Canada and the USA. Easy to install and supply, the station offers three products for personal sanitation and disinfection available to everyone. The CGC Disinfectant goes in the main compartment and can be poured into personal spray 
June is National Safety Month, and at Canteen, we pride ourselves on promising a safe workplace for our teams across America. The past year has set a whole new standard in safety. And we can all do our best to carry that into the future. And as important as safety is to us, we believe
Bud Keith was a pioneer in the West Coast health and wellness scene in the 1980s when everyone was interested in working out, eating better, and looking better.  He started Healthouse, a gym and juice bar in Mission Beach, California, where everyone from surfers to businessmen 
Have you tested healthy snack options in your vending machine without much luck? Built Bars are going to be a game changer, as they are widely popular across the United States. With up to 19 grams of protein per bar, Built Bars taste like candy bars 
Dallas, June 17, 2021 – Premiere manufacturer LAI Games will have two brand-new games on display at Bowl Expo in Louisville, KY, taking place June 23-24, 2021. Angry Birds Coin Crash is a coin pusher that gives players the opportunity to build huge towers of coins and send them crashing over
Pouches on-the-go conveniently packed for your equipment  Portland, Oregon, June 19, 2021 – HealthRight Products introduces a full range of healthier options to meet the demand in a growing market segment.   HealthRight Products is the first to market vitamins and
Dallas, June, 2021 – LAI Games new coin pusher towers above the rest – literally! Angry Birds Coin Crash brings an exciting twist to the well-established world of coin pushers: players attempt to build huge towers of coins and send them crashing over the edge for a major ticket win.
Consider these four ways to maximize sales with a freezer or commercial refrigerator. Apply visual marketing and branding when making your next freezer or commercial refrigerator merchandiser. Employ color to influence consumer choices. Ensure visibility with brightly lit interiors. 
A European manufacturer has developed an age verification add-on module for vending machines worldwide.  The module makes operators more competitive with traditional retailers which have the ability for an on-site clerk to check a consumer's age.   It also enables operators to expand 
With Saffron Road's chickpea snacks, consumers now have a crunchy snack that's also better for them as well because these chickpea snacks are made from organic chickpeas, an organic non-GMO source of protein.   Always Crunchy, Never Boring. With Saffron Road, their chickpea snacks
1. Positive Impacts  Even before the pandemic, a growing number of employers were tapping into the intrinsic value of making food available to employees in the workplace. A SHRM.org (Society of Human Resources Management) 2019 Employee Benefits Report notes that food and beverage 
Whether you are interested in adding industrial vending solutions for the first time or trying again, here's how to build the right program for your customers. Not all vending programs and providers are the same. Time and again, we hear from distributors that their customers
2021 has been the year of contactless ATM transactions because of Covid-19 since most consumers who use ATM's don't want to physically touch an ATM to complete their transactions.  The demand for contactless ATMs has led ATM companies to adopt the use of biometrics solutions like facial recognition
LEE'S SUMMIT, Mo. — Jonah Taylor's family didn't think twice about his ability to become an entrepreneur. And now, stickers with his business's name, Jonah Vending, can be seen on vending machines around Lee's Summit.
Do you have a great location that would be a perfect fit for a vending machine that can offer both pre-cooked meals? If so, why not consider a Mida Vending Machine?  Unlike some vending machines that only can deliver a frozen meal, Mida Vending machines can store up to 100 
Supercharge any enterprise WAN to drive applications, improve communications, and better serve customers. Get more than a self-monitoring platform with Ventus Managed Network-as-a-Service (NaaS). Applications: ATM Digital Signs Failover WAN IoT Kiosks OoBM With Ventus as the sole vendor providing
First-to-market solution provides outdoor media owners with programmatic and traditional ad scheduling capabilities in one platform. Vistar Media, the leading global provider of software for digital out-of-home (DOOH), announced the launch of unified ad serving. 
With fears of Covid-19 exposure driving vending operators to look at new touchless opportunities, Vengo Labs is deploying touchless retail technology across its network of 1,400 gym, school, retail and transit locations around the nation.   "We hear the needs of our clients
The EVA launched the year-long virtual industry platform during an event on 27 & 28 May.  Brussels, 31 May 2021 – The launch of the Vending & Coffee Solutions Hub attracted more than 1,000 registered attendees for the platform that will remain open
Vancouver-based UpMeals, announced recently that they will be partnering with ShareWares, a company that produces reusable containers so that UpMeals can offer their meals to consumers in containers that can be washed, sanitized, and reused for other meals.
The demand for fresh meals is on the rise nationwide as more consumers want convenient access to fresh snacks, meals, and drinks 24-7-365.  How can operators offer their customers the fresh foods that they want without having to increase their labor costs and other expenses?
JuiceBot, the world's first-ever robotic juice vending machine, keeps light and heat oxidation out, and freshness in for really amazing fresh juice ready at the push of a button. Serving 100% fruit and vegetable juices. No added preservatives or chemicals to extend shelf-life.
With food and beverage supply and service, there's already a standard of cleanliness and presentation that's upheld. Safety and satisfaction go hand-in-hand for those in the industry of Micro Markets supplying food and beverages directly to consumers. Along with nearly everything else
Fastcorp Vending's next series of DIVI vending machines will incorporate an Intelligent Vending Machine Controller (IVMC) from Vendekin Technologies.  The DIVI vending machine uses robotic, vacuum and user interface technologies to deliver just about any
Coffee Distributing Corp is the New York Tri-State Area's largest office refreshment service company. And they are still growing—expanding our product lines and broadening our service capabilities to ensure the complete satisfaction of our 20,000+ clients. 
Cypress Advantage brings over 40 years of ATM business development and financial services experience. Their executive team has built alliances and industry-leading tools and strategies to help you grow your ATM business. Volume Pricing: Leverage our size to get the best pricing in the industry
On Track Innovations Ltd. (OTI) (OTCQX: OTIVF), a global provider of near field communication (NFC) and contactless payment solutions, today announced that it has signed a distribution agreement with Secure Retail Ltd. for its payment solutions for the UK unattended market. Under the terms of the
VendLoco©, the vending location list generator to help you FIND NEW LOCATIONS for your Vending Machines, ATM machines, Amusement Machines, Micro Markets and Office Coffee Services! What is a vending location list generator? VendLoco, a strategically designed software program that data mines
Microtronic US Cashless Solutions is the leading provider of Contactless vending payment systems enabling those with outdated or "end-of-life" systems to seamlessly migrate to our state of the art payment system.  Using RFID MIFARE microchip technology with our MDB reader allows offline or
The expanding popularity of micro markets has given a boost to Avalanche Swiss Granola bars, which offer all natural, non-GMO ingredients packed in 2-ounce bags with whole grains, oats, dried fruit and sweet spices. "A lot of the bigger tech companies are really grasping on to this product
All vending operators have one thing in common, they have to move their vending machines in and out on locations.  For some operators, they may have employees that move those machines, while other operators will do it themselves. Thankfully, with the PowerMate LiftGate Series,
Many people will go back to the office and realize their coffee machine probably needs some attention after sitting unattended for several weeks. Here are some tools to demonstrate how to restart a Cafection | Evoca coffee machine with the mindset of keeping things as simple as possible. 
More people like to snack these days than ever before but the big difference is that consumers who want to snack also want to snack healthy.  The good news is that there are plenty of healthy snacks on the market today to choose from, including Second Nature's Snack Packs.
Dallas, May 6, 2021 – LAI Games will soon offer a new two-player version of their hit pusher game, Pearl Fishery. The new offering has a footprint 2/3 the size of the original three-player version, making it a great choice for operators with limited space in their venues.
Bart & Judy's Bakery, Los Angeles, is transforming the snack marketplace with the first ever Natural Chocolate Chip Cookies with a 14-month shelf-life WITHOUT preservatives! Until now, chocolate chip cookies available to vending contained palm oil
New Auxiliary Kiosk provides more flexibility for market operators and host locations. Renton, WA-May 6, 2021: Avanti Markets recently announced a new kiosk option for its micro market Operators. The new Auxiliary Kiosk with a 15" monitor adds flexibility to a market operator's portfolio of tech
Are you searching for more information about ATM software? ATM software is something that every ATM owner has to know more about because there's going to come a time for every owner when they have to update the software on their ATM and the question is which software company should they 
5G has been gradually rolling out nationwide since April of 2019 and this means only one thing, we're getting close to more 3G and 4G networks being shut down as 5G becomes the new standard across the United States.  What exactly is 5G? It stands for the fifth generation
NEED VENDING MACHINES FOR YOUR BUSINESS? If you're running a business and looking for ways to make your staff and customers feel appreciated, getting vending machines is the perfect amenity. But how do you get one?  Post your Business Location here to have vending service companies
Dallas, April 28, 2021 – Leading game manufacturer LAI Games has reinvented its classic arcade basketball hit, Slam 'n' Jam, in a brand-new format for 2021. The game features a vibrant 32-inch HDTV backboard that augments game play with a progress meter and score, along with game timer and
By Julian Attree, CEO for Minus Forty  What kind of technologies will give us an augmented micro market experience? The micro market industry is growing at a fast pace. Increasingly, we are seeing traditional closed vending expand its footprint into more
Grasshopper Pay™ is a secure, compliant self-service payment solution that enables customers to efficiently shop, order and pay. Once a transaction is complete, the order can be picked up from a Grasshopper Kiosk™ or the dispensary customer counter.
Nayax has announced an exciting incentive program aimed at encouraging unattended retail operators to embrace Monyx Wallet. Monyx Wallet is Nayax's popular consumer engagement and digital payment platform. The three-month campaign, which began on 1 April, will reward the operator for each app
New Corporate Identity Includes Ticker Change to "CTLP" Company to Celebrate New Corporate Identity with Ringing of Closing Bell at Nasdaq MALVERN, Pa.–(BUSINESS WIRE)–USA Technologies, Inc. (NASDAQ: USAT), today announced its official name change to Cantaloupe, Inc. 
Vending machines are a great way to keep customers and employees happy while generating revenue. The following vending machines offer diversity for the workforce environment. We would like to help you decide on what type of machines to get for your specific locations. 
Innovative Vending Concepts and Designs LLC has created a fun bulk vending machine called Mootie's Critters. It is offered in a 4 Select style. What makes these machines extra special is the fact that the company actually comes to you in person, to help you with training and finding new locations
Prism Visual Software, Inc. is a software company with a great and rich history. For years from the day of foundation, our company has been developing software solutions for small, middle, and large businesses performing equipment service, delivery, route sales, and different field services.
Kahuna ATM Solutions is dedicated to serving the needs of ATM Distributors, ATM Operators, and ATM Portfolio Managers. Kahuna works with businesses in the ATM industry to achieve more profitability. They also partner with their clients to help them achieve success and save money. 
The Greenbox Robotics Vending Machine is 6 feet tall, 4 feet wide, and 4 feet deep, offers the space and capacity to sell CBD products in almost any space. Besides being convenient for the operator, the Greenbox vending machine offers everything that a vending operator could want 
Announcing the Azkoyen Vitro X1 MIA automatic coffee machine. This compact, and elegantly styled coffee machine, is more than just a machine that brews coffee, it offers a user 'experience' because it also includes a fresh milk system that enables users to make the same quality coffees that
In 2021, most people carry with them a camera in their pockets which gives them the ability to take both pictures and videos but even though we have this convenience, there still is a need and demand for physical photos like there was 50 years ago.  
GetRetailTech is efficient software that can increase your profit in ways you can only imagine, cut your management costs and increase sales. This Cloud Warehouse Management System can help you scale up at low costs, even more so in tough business environment. 
CBD VENDING MACHINES! CBD VENDING KIOSKS! CBD (HEMP Product) vending machine suppliers listed here. Please contact these CBD vending suppliers direct for more information about their vending machine details & pricing. 
With ability to kill or inactivate up to 99.9% of bacteria and viruses, UVend Technology provides employees and customers with a safer way to enjoy the convenience of on-site snacks and beverages. DES MOINES, IOWA – April, 2021 – U-Select-It, a leading global vending solutions provider,
SAN FRANCISCO — The sparkling water category has experienced explosive growth in recent years as consumers seek healthier alternatives to traditional soft drinks. But about two years ago, Paul Voge and his wife, Madeleine, noticed a gap in the market for premium options featuring elevated flavor
Yes, Digital Media Vending International, LLC,  has done it again, by creating another innovative smart vending machine idea. They made an Easter Egg Vending Machine dispense free Easter Eggs for their employee's kids. Do You Have Smart Vending Machine Ideas?
Dallas, April 1, 2021 – Premiere manufacturer LAI Games announces that its baseball-themed HYPERpitch is in stock and available in time for Opening Day. As the excitement mounts for Major League Baseball, players will want to challenge their friends to a baseball-themed pitching contest.
San Diego, CA, March 31, 2021 – Capital Provisions, a full-service vending operator and food service provider based in Southern California, today announced that it has completed the acquisitions of San Diego Healthy Vending and Diamond Vending. 
The InHand Go smart vending solution from InHand Networks in Fairfax, Va. is designed to bring vending machines into the mobile era. The solution enables touchscreen user interface, interactive marketing, cashless and mobile payments and cloud-based vending management.
Nurses and healthcare workers across the United States (and worldwide) have been on the frontlines fighting Covid-19 for the last 12 months so it makes sense for hospitals and healthcare sites to do everything possible to stop the spread of Covid-19 and other viruses.
Are you searching for the right industrial vending solution for your company? If so, AutoCrib® has the right solutions that your business needs.   They offer industrial vending machines that can assist you with increasing your company productivity while improving inventory management 
Are you searching for biodegradable and compostable cups, lids, and accessories for your micro-market or office coffee business? If so, consider buying the foodservice products that you need for your business from Life In Green.  Since its founding in 2009, the Canada-based
Let's face it, moving a vending machine can be one of the most time-consuming and difficult tasks for a vending operator.  Thanks to Anderson Dolly, vending operators can now have an easy solution for moving their vending machines. Anderson dolly's are designed for moving up to 16
Do you have a great location that would be a perfect fit for a vending machine that can offer both pre-cooked meals? If so, why not consider a Mida Vending Machine?  Unlike some vending machines that only can deliver a frozen meal, Mida Vending machines can store up to 100 
Ahh snacking; it's something that we all enjoy doing, especially in the United States, since snacking has actually increased in the last 12 months.  The big question is what are the most popular snacks for vending and micro markets?
Yo-Kai Express has developed a vending machine which delivers ramen noodles in a hot bowl in 45 seconds.  Machines are currently being placed in corporate and public locations around San Francisco.  Created five years ago by Andy Lin, a Silicon Valley–based electrical engineer who was
Coffee will always be the top beverage that's consumed in most offices in the United States, but since the start of the pandemic, many Americans have modified how they consume coffee in the office.  Capitalizing on new consumption trends, Keurig Commercial is unveiling a touchless 
Perfection Vending, Inc. is a family owned business since 1988, based out of Riverview, Michigan.  Owned and Operated by Jim Thomas and family. Their claim-to-popularity is the flexibility to actually customize a vending type of program for any office and breakroom needs throughout Wayne County, Michigan.
Sealed Meals Stay Fresh In The Fridge For Up To 45 Days! With more consumers eating meals on the go, few people are eating fresh meals. They are instead consuming foods that are high in fats, calories and preservatives.  With Sealed Meals, the on-the-go
Are you searching for more information on the best energy drinks to carry in your micro market or vending machines in 2021?  In this article, we will break down the best energy drinks for 2021 and offer you insight into which ones you should consider offering to your customers. 
Mike Ives is a former U.S. Marine on a mission… The mission is to improve the lives of U.S. Military Veterans in need through 'Charity Vending'. He accomplishes this through his tax-exempt 501(c)(3) non-profit charity ' Vendors For Veterans' and it's 'Help A Hero' outreach program
San Antonio, Tx, February, 2021 – Parlevel has released Cater – a checkout solution that enables campus and restaurant food providers to create a convenient ordering experience for their customers. Cater consists of a self-checkout kiosk for easy ordering, a mobile app for purchasing
Nayax, the leading cashless payment provider for merchants and unattended retail is proud to announce that NIVO, the UK's largest business support group for Independent Vending Operators in the UK, has awarded Nayax (UK) Ltd the title of 'Highly Commended' in the category 'Best Service
Dallas, January 28, 2021 – In case you need one more reason to "show up" to the ShowUp virtual trade show for FECs next week, founding sponsor LAI Games will share big news on their top-earning unattended VR attraction, Virtual Rabbids. To be the first to hear the announcement
Vending machines are highly flexible and convenient for new business entrepreneurs. Offering a range of options for what you sell and where you sell it. Maintenance costs and upkeep are minimum, and a single vending machine can bring in hundreds of dollars each month, when on a high traffic 
The iClean Dog Wash Classic is an offspring of the original Dog Wash, of which hundreds are already operating worldwide. iClean International has improved and redesigned the original Dog Wash and updated it with car wash-quality components and an 11-inch touchscreen (iPad size) with a lot of extra
The annual Atlantic Coast Exposition will be holding the 2021 edition Oct. 14-16 at the Embassy Suites Kingston Plantation in Myrtle Beach, S.C. The theme is "Rock of ACEs". Early-bird booth registration (and special pricing) for exhibitors is available till Feb. 28;
MOVING EQUIPMENT SUPPLIERS to help you move your vending machines and heavy items. Hydraulic lifts, fork lifts, tail gates, hand dollies, stair climbers and more! Please contact the moving equipment supply companies direct that are listed below.
Air Vending Machine Suppliers! Air vending machines and coin operated vacuum service machines. Please contact these air and vacuum vending machine suppliers direct for equipment details and pricing.
anna is the first AI-powered self-checkout solution designed to meet the specific needs of cannabis retailers. Headquartered in Boston with offices in Boulder, Colorado, anna cracks the code for bringing today's advancements in retail automation to the dispensary floor, while delivering a
Betson is offering a virtual version of our popular Betson Technical University class as an online webinar. About this Event This virtual BTU class will cover various topics over the 2 hour course : electricity, wiring, cranes, machine troubleshooting, computers, preventive maintenance and more.
Hometown Vending decided to upgrade operations by implementing a VMS vending route software system in early 2014.   Using a vending management software system helps vending companies run day-to-day operations both in the office and at customer locations.  Hometown Vending decided to take the leap
The very first coin-operated vending machine was introduced in London, England in the early 1880s. Since then, innovation has pushed IoT connected vending machines to new heights. From cashless payments to innovative delivery methods, the vending industry is continuing to innovate.
ARLINGTON, VA — January 11, 2021 — Over 600 viewers found a wealth of valuable, actionable information at NAMA's Fall Festival of Knowledge education series. They explored subjects covering the vending, micro-market, office coffee and pantry service channels. Operators came away with practical
Employees and students at the University of California San Diego now have an easy way to take a Coronavirus test because the University has begun distributing Coronavirus self-tests, via vending machines, at eleven locations across the University campus.  Choosing vending machines to distribute
Hot Food Vending Machines are on the rise. These smart vending machines are vending hot food products such as; Bread, Hamburgers, Pizza, and even Gourmet Meals! With Covid-19 forcing closures and/or limiting hours of traditional hot food eateries, the hot food vending machines are stepping in and
Dallas, January 13, 2021 – Premiere manufacturer LAI Games has announced a virtual event to unveil their newest games for 2021. The New Product Showcase will take place March 18th, 2021, and will include new game presentations, current, in-depth reports on their top performing products,
Nayax, the leading cashless payment provider for self-service, automated machines, is pleased to announce they are now partnered with M.M. Hayes Company, Inc. and fully integrated into the MM Hayes Quickcharge cashless payment platform. This relationship will provide MM Hayes's customers the
Avanti Markets recognized seven (7) organizations for their outstanding performance and accomplishments in 2020. Renton, WA- January 12, 2021: Avanti Markets recently announced the recipients of their annual awards honoring operator success throughout the year. As a platform built by an operator,
Since Covid-19, vending machine technology was rapidly advancing and providing consumers with more options than ever before including touchless screens and multiple cashless payment options.  Thanks to Digital Vending International, LLC,  vending businesses have been able to reach more custo
---
---
---
FO YOUR FREE WEBSITE LINK- PLEASE LINK VC ON YOUR WEBSITE TODAY!! Please Link back to our website: VendingConnection.com your #1 Vending Business Resource Center & Directory- USA & International Exposure!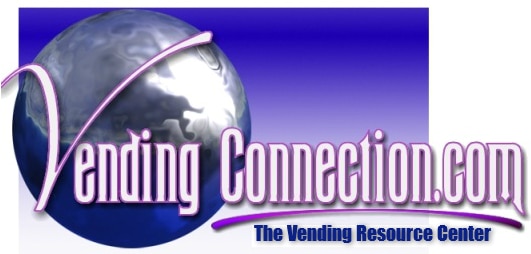 Please Email us when VC's Link is posted on your website, to receive a free mutual link back on our high traffic website- great online exposure!
---

 Home | Vending Technology News | More News | Vending Newsletter sign up | Questions? Contact us | email press release
Call us at 1-800-956-8363 or POST YOUR COMPANY, GET NEW BUSINESS!