Vending News, Press Releases: Vending, Micro Markets, OCS, Amusement FEC
VENDING NEWS, ARTICLES, VENDING NEWS ANNOUNCEMENTS AND MORE concerning the self service, refreshment industries! Submit News Press Release


Questions? Call us at 1-800-956-8363, or email us.
Also see: Vending Newsletter, FAQs, Vending Technology News, Vending Product News, Trade Shows, Locators, Micro Markets, Start Up Ebooks,
RE: Vending NEWS Articles, Vending Announcements and related Press Releases below:

Acting on input from vending operators and other customers, Airsled has added a variable speed option to its air dolly moving systems.  The company says the variable speed option makes it easier for operators to maneuver machines into and out of tighter spaces which are becoming more common
Nolan Kertis is an autistic 17-year-old who loves playing the arcade game Deal or No Deal. His love affair with the game began when he was four years old and first played it at a local Chuck E. Cheese. From then on, every time his family passed an arcade they would stop in so that Nolan
Keurig Dr Pepper (NASDAQ: KDP) recently announced that they are transitioning its Snapple and CORE brands to 100% recycled plastic bottles.  This move reflects a global trend as more companies are moving towards an environmentally sustainable packaging.  The bottles that Keurig Dr Pepper plan
Tureks International Fairs Co. has announced news dates for VENDEX TURKEY –Vending Technologies and Self Service Systems Exhibition which will be held on 8-10 April in Istanbul, Turkey.  The reason for postpone is in order to offer a healthier and more effective event experience.
Calling all Canadian Cake Boss fans – world renowned cakes from Carlo's Bakery, the Hoboken-based family bakery featured on TLC's hit show Cake Boss, are now available on demand across Ontario at Carlo's Bakery Express Cake ATMs! With 14 locations from Toronto to Hamilton
2020 has been a big year for vending because we've seen more vending machines embrace contactless solutions due to the Pandemic, and offer a wide array of new products, the big question though is what's the next big growth area for vending?  5G is the next big growth sector for vending
Dallas, November, 2020 – LAI Games, a founding sponsor of the ShowUp Trade Show for FECs, will be helping add some big fun to their Virtual Orlando Social Crawl, taking place Tuesday November 17 from 7pm – 11pm Eastern time. The company will host Name That Game, a brand-new virtual game show,
MALVERN, Pa. – November 5, 2020 — USA Technologies, Inc. (OTC: USAT) ("USAT"), a cashless payments and software services company that provides end-to-end technology solutions for the self-service retail market, today announced its initiatives in preparation for the wireless
For Houston's Empire Vending, LLC, the decision to choose USA Technologies was a step that the company knew that they needed to take, if they wanted to continue providing the most efficient service to their 200 customers in the greater Houston area.  Empire partnered with USA technologies
Los Angeles, CA, November 17, 2020 – Capital Provisions, a full-service vending operator based in Los Angeles, CA, today announced that it has completed the acquisition of Century Vending's San Diego operations. The purchase is the first acquisition completed by Capital Provisions in San Diego
With a history of over 30 years in snack food production, Century Snacks is now private labeling its products for vending operators.  Century produces a wide variety of flavored nut and trail mix products under their brands Snack Club, California Naturals and Muncheros in its southern California
INTRODUCTION Hello and welcome to the Parlevel guide on How to Start Your Micro Market Business! My name is Jayce Kalmbach, and I'm the Director of Sales here at Parlevel. Over the years, we have consulted hundreds of companies on how to find success with micro markets, and we want to give you the
After dipping his toe in the specialty coffee industry with a coffee shop in 2010, Jeff Osburn, a foodservice industry veteran, took a stab at coffee service when he had the opportunity to provide coffee service for a supermarket. He quickly recognized the challenge of providing a high quality coffee
Gothenburg, Sweden – November 4, 2020: According to a new research report from IoT analyst firm Berg Insight, the installed base of connected building automation systems in Europe and North America reached an estimated 20.5 million systems in 2019. This includes building systems that are connected
Dallas, November 3, 2020 – For the month of November, LAI Games is offering $100 off on the purchase of factory refurbished headsets for their hugely successful VR attraction, Virtual Rabbids: The Big Ride. The factory refurbished HTC Vive headsets have been thoroughly tested to work like new an
Introducing a change? Having one forced on you that you don't like? How do you keep everyone aligned on what's important to communicate?  Join us for an interactive session with The Change Decision on how to get you and your leadership team clear on the change ahead and how to communicate it.
With the covid virus forcing more operators to either retrofit or repair machines to meet today's needs, operators are groping to find sources for those services. One such company helping operators in New Jersey, Pennsylvania and Delaware is VendMedic. Having vending machines, parts and
Nutrimeals, a Canadian start up, has been hard at work with creating automated kiosks which serve freshly-prepared meals.  The Nutrimeals automated kiosk vending machine offers a wide variety of healthy, well–portioned menu options ranging from traditional favorites such as shepherd's
Recent data from Technavio states that the vending machine market was projected to grow by a CAGR of 11% in 2020.  This growth can be directly traced to the Covid-19 pandemic, which has made vending machines a vital part of consumers' daily lives.   During Covid-19, every consumer has
October 28, 2020 – The Betson Installation Team recently finished a 37-piece game room at The Alley in Gadsden, AL which has plans to host a grand opening in late November. The arcade features a slate of redemptions games like NERF Arcade, Big Bass Wheel, DC Superheroes Coin Pusher, Despicable Me
Technology has revolutionized the way we do business, and vending is no different. Retail Automated Concept Kiosks were created to be a comprehensive solution for selling items that require regulatory compliance INCLUDING THE HEMP AND CBD MARKET. Multiple options for Age Verification Dedicated
Dallas, October 26, 2020 – Time is running out to take advantage of LAI Games 50% off promotion on The Big Expansion Pack, the three new rides for the award-winning VR attraction, Virtual Rabbids. This fantastic deal is set to expire on October 30, 2020, so operators must act quickly.
JuiceBot, the world's first-ever robotic juice vending machine, keeps light and heat oxidation out, and freshness in for really amazing fresh juice ready at the push of a button. Serving 100% fruit and vegetable juices. No added preservatives or chemicals to extend shelf-life.
Is your vending machine stuck in the 1990s and only able to accept payment via cash or coin? If so, Kuario can help!  The Netherlands based company specializes in offering a convenient way for vending machine owners to convert their "old school" vending machines into machines that can accept
Dallas, October 26, 2020 – Leading manufacturer LAI Games recently teamed up with Ubisoft to give the location-based VR community insight into the creation of industry's highest earning unattended VR attraction, Virtual Rabbids: The Big Ride. At last week's VR LBE Summit, LAI Games VP of
QM Box is a revolutionary new concept for providing affordable, healthy, international gourmet meals to everyone. These days, it can be hard to balance schedules while still having time left over for shopping and cooking nutritious meals.  Convenience and speed are frequently prioritized over fresh
Digital Media Vending International LLC has introduced a PPE vending machine that dispenses travel-size hygiene essentials, including hand sanitizers and masks, to ensure the hygiene protection of your employees, customers, and guests.  In March, the World Health Organization declared the novel
Vending machines came into being as coin-operated machines in the 1880s. From this simplistic version, they evolved and progressed into many different forms. Custom vending machines were then produced by vending machine manufacturers in order to cater to a greater customer base.
Innovative Concepts in Entertainment (ICE) is proud to announce a new partnership with Mark Sprenger and Sting International. ICE will be adding the popular Sting rides, attractions and games to its extensive portfolio. Moving forward ICE will be handling many popular Sting rides such as The KC
The Betson Installation Team recently finished a 71 piece game room (The Game Zone) at Cypress Lanes in Winter Haven, FL which opened its doors on September 11, 2020. The Game Zone occupies just over half of the 10,000 square ft. addition to its existing 40-lane bowling center.
Since 1875, Atlantic Dominion has been a leader in supplying the food and grocery industry with the products that they need. Their continued excellent customer service, along with stellar inventory variety, has made Atlantic Dominion a leading supplier in the food, vending, and grocery industries
The global vending machine market started strong in 2020, poised for another great year. Although, since the pandemic started, the vending machine market has grown even more as vending machines have been classified as essential businesses during the pandemic because they require minimal physical
Betson is transforming the way consumers experience vending: this new modern design with out-of-the-box cashless and nutritional data brings more selections and a new shopping cart to drive multiple purchases. Reliable, long-lasting solutions with future-ready technology while also meeting new ADA
Today, I am excited to announce the launch of our brand new digital footprint at www.optconnect.com. It has been a work in progress for quite some time and will help us to continue to deliver an enhanced customer experience in an online environment. This new website is not simply a facelift from
Sanitize while growing your business during Covid-19. Check out these Custom Hand Sanitizer Stands by Shows to Go Backdrops, any company can promote their business to consumers because this sanitizer stand can be set up in less than five minutes and offers full 360-degree branding.
Are you searching for another food option to offer your customers this winter? Made by Vendinova S.A., SOUP-SERVER could be the most convenient way to sell ready–made soup that's 100% fresh and made from all-natural ingredients.  Many consumers enjoy soup all year round.
Are you thinking about making the switch to contactless vending for your vending machines but you're not sure if it's the right fit for your business? If so, you've come to the right place!  Even though contactless vending has been a 'buzzword' in 2020, the reality is that this technolology
Tired of losing money over accounts that request food options? Stuck SPINNING the Wheel of Death and wishing you could ditch those loss-leader machines? Introducing the newest option for food vending: QMBox. Our Italian-made, hot food vending machines dispense piping-hot, healthy, delicious meals
October, 2020 – The Betson Installation Team recently finished a 26 game arcade room in a new Yonkers, NY location of Monster Mini Golf. The arcade features games like Halo: Fireteam Raven and Mario Kart DX with NERF Arcade, Taj Mahal Mini Rings that will keep kids busy and loading up on
The Pixcell Photo Booth is developed on the basis of Rosavtomattorg's many years of experience in servicing photo booths of various modifications. The Photo Box booth uses the latest innovative technologies that have no analogues in the world. The dynamic camera allows you to adjust
Why are you paying more for your Gaming Monitors? CDS has stock of low cost, highly reliable solutions that will save you money! We have touch and non-touch 21.5" and 27" commercial grade open frame monitors, designed for integration into many applications, in stock and waiting for you!
Held in Zhongshan, the world's biggest producing city of games and amusement rides, G&A expo is back this November with brand new features to give you a brand new experience! Gathering nationwide outstanding enterprises and decision makers, G&A is definitely worth attending
Dallas, October 8, 2020 – Leading manufacturer LAI Games will exhibit virtually at blooloop's V-Expo, taking place October 13-15, 2020. The company will also debut a new product at the show: one of their classic hits that they've reinvented for 2021. blooloop V-Expo is the world's first on
MALVERN, PENNSYLVANIA – October, 2020 ­– Crane Payment Innovations (CPI), a Crane Co. Company, announces the release of the COTI freestanding coffee vending machine to the North American market. COTI stands as the first product released since the merging of CPI and Crane Merchandising Systems
BOTAST has released a new vending machine that will revolutionize the food industry and prove to be a great asset in convenience micro markets and vending machines located in airports, breakrooms, casinos, corporate offices, hotels, hospitals, schools, manufacturing plants, shopping centers, senior centers,
Food safety essentials for your commercial vending or micro market refrigerated units by Minus Forty There's no question that the micro market industry is growing strong – projected to bring in at least $7 billion in revenue by 2020. That's 99.2% growth from 2012-2013
Beef jerky has risen in popularity in recent years because it's an easy way to get the daily dose of protein and vitamins, including vitamin B-12, folate, iron, and zinc from one bag of jerky. Cheese is also an excellent source of vitamin B-12, zinc, riboflavin, and phosphorus as well.
It all began in a garden.  Founder and CEO Michael Heinrich was in his grandmother's garden in Germany when he learned about the power of food. An avid gardener and medical doctor, his grandmother taught him how to use food to fuel his mind and body. Michael initially pushed the lessons to the
Souvenirs are an excellent reminder of a wonderful vacation but the sad thing is that for many people, they usually forget to purchase a souvenir until it's time to go home.  Thanks to SouveNEAR, people who are on vacation can easily purchase a handmade souvenir that's also made by a local artists
The new Avanti Help Center fast tracks tech support and improves training while their new website better supports end market locations and evolves the tech company brand. Renton, WA- September 28, 2020: Industry leader Avanti Markets has launched a new online help center for operators,
Dallas, September 28, 2020 – LAI Games reports that the leading entertainment venue Dave & Buster's has purchased the baseball themed redemption game HYPERpitch for all their stores. The company has had continued success with HYPERpitch since winning the prestigious AMOA Innovator Award
The Crystal Display team are here again to bring you something a little different compared to the  standard LCD displays you see everywhere else. A new and exciting display range which they call HALO. Newly improved with a slimmer design making them more attractive than ever! Another niche display
Following a succession plan and new strategic direction implemented in 2018, HABCO's Board of Directors has appointed Chris Strong to the position of Chief Executive Officer, effective immediately. Chris joined HABCO in early 2018 in the capacity of President and Chief Strategy Officer bringing
A free panel discussion webinar about what vending operators can expect to come up in cashless payment usage is being hosted by Nayax on Tuesday, Oct. 13, at 2 p.m. Eastern time.   Panelists are Jeff Bach, vice president, merchant sales and solutions, VISA, and Carly Furman, CEO of Nayax LLC.
QM Box is a revolutionary new concept for providing affordable, healthy, international gourmet meals to everyone. These days, it can be hard to balance busy days and schedules, while still having time left over for shopping and cooking nutritious meals. Convenience and speed are frequently
Dallas, September 23, 2020 – Leading manufacturer LAI Games announces it is the first founding sponsor the new ShowUp virtual convention and trade show for FECs, taking place October 27-29, 2020. ShowUp, created by author and location-based VR expert Bob Cooney, is designed to create real connections
2020 has been the year of contactless ATM transactions because of Covid-19 since most consumers who use ATM's don't want to physically touch an ATM to complete their transactions.  The demand for contactless ATMs has led ATM companies to adopt the use of biometrics solutions like facial recognition
LOS ANGELES, CA, September 22, 2020 – Bart & Judy's Bakery, Los Angeles is resetting the snack marketplace with Bart & Judy's Natural Gourmet Chocolate Chip Cookies, the first natural gourmet chocolate chip cookies, to eliminate the gourmet price tag! First invented in 1938,
Dallas TX, September 22nd, 2020 – SandenVendo America, a leader in vending machine manufacturing, has announced their V21 machine models now support dual cashless payment capabilities. The ability for SandenVendo machines to support two cashless devices means that operators can promote health
Weight Watchers (WW) has joined the canned coffee market by launching their coffee-plus-mike drinks, that are sure to pique the interest of latte fans who have been waiting for a healthy latte to enter the market. WW's canned coffee latte are available in two flavors, Mocha Latte and Café Latte
Dallas, September 17, 2020 – The Locker Network announces it is offering model closeout discounts up to 40% off on its keyless, electronic locker systems in order to make room for new inventory. This includes the value Pop Locker line as well as completely custom locker systems. Pop Lockers are
Hi from Jeff, We have many areas on our website for advertising opportunities.  It all depends upon where you want to be.   If you have a specific idea we are flexible enough that we might be able to incorporate your unique marketing idea into its own type of advertising position. Among the many
Dallas, September 16, 2020 – Leading manufacturer LAI Games announced that it is currently offering The Big Expansion Pack for Virtual Rabbids at half price. The Pack includes three new rides for the award-winning VR attraction, bringing the total to six thrilling experiences for guests.
Innovative Concepts in Entertainment (ICE) is proud to announce a new partnership with Mark Sprenger and Sting International. ICE will be adding the popular Sting rides, attractions and games to its extensive portfolio. Moving forward ICE will be handling many popular Sting rides such as
TOUCHLESS VENDING SYSTEMS for your vending machines and micro markets, office coffee service. CONTACTLESS Vending Solutions… Please contact these companies offering touchless and contactless systems direct for more information. TOUCHLESS VENDING ARTICLES: Touchless Vending, Vagabond Deploys
MICROTRONIC US specializes in payment systems for a range of industries, including vending machines, micro markets, and more. We focus on visitation rooms with stations where people can load cards and use cashless systems to pay for purchases. Our unique systems provide the ultimate in both convenience
WHOLESALE PPE PERSONAL PROTECTION PRODUCTS! Personal hygiene products for vending machines, micro markets and office coffee service. PPE Products, Face Masks, Sanitizers and more! Please contact these Wholesale PRODUCT Companies direct for more information about the products they offer.
COPYREX 4.0, this copy printer vending machine is entry point to the ready business. Reliable, easy to maintain and solves the whole range of copy services. Printing, copying, scaning and library. The machine is fully automatic. All you have to do is fill the machine with toner and paper and plug it
Unique, small footprint standalone dispensers with state of the art software, digital advertising, age verification is the new normal.   San Diego Ca. – August 26, 2020 Anytime CBD, an innovative, creative, market savvy company has forged relationships with convenience store owners to place
Today's progressive vending operators are seeking non-traditional, high margin vending product to beef up sales at select locations.  One such non-traditional product is CBD, which many claim addresses anxiety, insomnia and chronic pain.  CBD is the non-psychoactive ingredient in
Coldtainer USA, providers of portable containers that can be used for precise temperature control in any  transportation application, has introduced a solution for temperature-controlled transportation. "Coldtainers are a very flexible and convenient solution for professionals who have to
With the retail CBD market exploding at an alarming rate, today's progressive vending operators are looking at CBD as an innovative way to tap into a new profit center.  At the same time, vending machine manufacturers as well as CBD product producers are looking at vending as a growth area for
Gothenburg, Sweden – September 9, 2020: The number of cellular IoT connections in the retail industry reached 72.4 million worldwide in 2019, according to a new research report from Berg Insight. Cellular IoT technology enables devices such as POS terminals, ATMs, digital signs and ticketing machines
QUEENS, NY – Tech 2 Success is pleased to announce the recent addition of Chuck Brower to the Tech 2 Success Support Team. Chuck joins Tech 2 Success following a successful career in technology solutions in the vending industry, most recently with Crane Payment Innovations.
Energy drinks remain one of the most popular beverages in the world today because there's nothing more convenient than to grab an energy drink when you need an energy boost during the day.  Even though there are many awesome energy drinks on the market today, the big question is which energy drink
Gothenburg, Sweden – Berg Insight released new findings about the market for electric vehicle charging infrastructure in Europe and North America. The number of connected EV charging points in Europe and North America reached an estimated 0.9 million units in 2019. Europe represents the largest
Improved features lead to better operator experience. RENTON, WA – September 1, 2020: Avanti Markets has released a set up upgrades to its planograms feature to improve usability and benefits for operators. For the Avanti Markets operator network, the updated features mean increased efficiency
It doesn't matter where you are located in the United States, you most likely will have heard the words 'coin shortage' by now because just about every city in the country is feeling the effects of the coin shortage in some way.  What Caused The Coin Shortage?  Coronavirus certainly has
Frank Yang was always a visionary before Covid-19 because his company, Simplehuman, was at the forefront of developing touch–free technology that was gradually becoming a way of life for everyone.  During the pandemic, Simplehuman has experienced a greater demand for its products because
Are you searching for the latest technology that you can use to grow your Micro Market or Vending Business? If so, you should consider investing in PicoCooler, the latest innovation by 365 Markets.  365 PicoCooler Advantages The 365 PicoCooler can give you the ability to grow your
In 2020, more people than ever before are getting started with cryptocurrency, especially Bitcoin, because, there are over 8,000 Bitcoin ATMs around the world and this has made it easy for people to be a part of the cryptocurrency market.  Bitcoin ATM's haven't just made it easier for people
GReT Smart vending machines are low on heavy machinery and high on performance. Contactless. Cashless. No expensive Touchscreen or cashless payment solution is needed. Users can buy multiple products, make cashless payments, and get smart personalised offers. It is e-commerce with instant product
LOS ANGELES, California, September 4, 2020 — Bart & Judy's Bakery, Los Angeles, introduces the first ever, gourmet, natural, Chocolate Chip Cookie, snack packs!  All-natural and produced with Darigold® butter, eggs, Madagascar vanilla and #1 ranked, Barry Callebaut® Belgian
Betson Enterprises announces the promotion of Britannie Betti to Business Development Manager and Northeast Regional Sales Manager. In this two-pronged role, Britannie will be working with Rick Kirby (Regional Sales Director and EVP of Gaming) to manage the Northeast region as well as working
Find VENDING MACHINE BUSINESS FINANCING COMPANIES for funds for buying vending machine equipment, to help you get money for your Company's Business Start up Costs! Please contact these FUNDING Companies direct for more information about their business capital financing services & costs.
Consumers are looking for a healthier snack and chocolate chip cookies are the #1 best seller in the United States. Most packaged cookies people buy in vending machines have over 11 grams of sugar and are made from high fructose corn syrup, which increases body fat.
CHATTANOOGA, TN – In July, Five Star food Service hired industry veteran Michael Chapman to assume the role of Vice President of Dining Services following the retirement of predecessor Charly Caldwell. Chapman now leads the dining operations team company-wide, overseeing more than 40
365 Retail Markets is expanding its micro market and technology presence by acquiring Stockwell, an Oakland, California-based company which deploys compact smart stores in locations such as universities, multi-family residential buildings and work spaces.   It currently has 1,000-plus
LOS ANGELES, California — Legendary Los Angeles Cookie manufacturer Bart & Judy are taking aim at the $ million healthy vending market with their new line of Ultimate Chocolate Chip Cookies and are creating strategic partnerships with hundreds of healthy vending companies like Savannah Healthy Vending
Using science to make surfaces safer to touch, Safertouch™ features a proven and durable antimicrobial technology that is designed to protect your most important surfaces. Our world has suddenly changed and more than ever people are taking action to prevent the spread of infections. Handshakes an
Still paying other payment processors never-ending monthly connection fees? PayRange has no monthly fees! From the #1 Mobile Payment System for Vending, Laundry, and More. PayRange never charges connection, service, or account fees. The consumer brings the data connection to the machine
Coronavirus has changed the way that the vending industry does business in 2020 because more operators than ever before are concerned about stopping the spread of viruses, including Covid-19.  Thankfully, with the new hand movement sensor switch by Betson Parts, vending owners worldwide can offer
Dallas, August 06, 2020 – Leading manufacturer LAI Games announced a new Hygiene Kit for its hit virtual reality attraction, Virtual Rabbids: The Big Ride. The Hygiene Kit contains retrofits to hardware components on the game including a sanitizing wipe dispenser to sit between the seats and
CHATTANOOGA, TN – Five Star Food Service today announced the promotion of Richard Kennedy to President and Chief Executive Officer. Since August 2018, Kennedy served as Chief Operating Officer of Five Star Food Service, leading the company in operational execution and optimization.
Fort Lee, New Jersey (July 30, 2020) Workfast Tools Ltd. – How can you avoid virus infection when touching elevator buttons, keypads, store credit card screens, gas pumps, opening exterior doors, using public rest room faucets and doors as well as many other potentially infected surfaces
The world changed dramatically in 2020 as Covid-19 sped up the release of automation in the vending industry so that operators could continue offering foods, beverages, and other products from their vending machines and unattended micro markets.  What does the future hold for vending as more
THE GREATEST MONEY MAKER EVER DEVELOPED FOR THE VENDING INDUSTRY   Mega Blaster makes every kid and adult stop when they see it. Being completely different than anything ever done in this industry, there is huge novelty and alure for kids and adults to play!  Mega Blaster is the only machine in
Washington, DC, July 28th 2020 – Vagabond, the leader in modernizing the vending industry, announces successful deployments of dual-cashless, allowing operators to simultaneously offer vīv mobile cashless and traditional swipe card readers. This innovation is available on all machines with
Before Covid-19, vending machine technology was rapidly advancing and providing consumers with more options than ever before including touch screens and multiple payment options.  In 2020, vending machine technology has rapidly advanced as Coronavirus has made vending machines become an essential business
One of the great things about owning an ATM route is that you can place an ATM almost anywhere but the big question is what do you do if you want to place one of your ATMs in a location that doesn't have internet access? The solution to the problem is to connect your ATM
Mega Blaster makes every kid want to stop and PLAY!!!! Completely different than anything ever done in this industry. Huge novelty and alure! Mega Blaster is the only machine in the world that gives kids what they want:​ Candy!Playing games! Winning prizes! A great money-making choice!
Gothenburg, Sweden – July 24, 2020: A new report from the IoT market research firm Berg Insight says that the global number of cellular IoT subscribers increased by 40 percent during 2019 to reach 1.56 billion. Growth was driven by strong uptake across the main markets for IoT solutions comprising
Crystal Display Systems, the digital displays specialist, sourced and tested several temperature testing products when they began to appear on the market. Initially, for product research but most importantly to ensure that they were offering the best in class products to their customers.
In 2020, businesses have to adapt to the changing world more than ever before especially since Covid-19 has shut down many traditional business locations. How can a company continue selling their products during these changing times? The solution is to invest in a wall-mounted vending machine made
If the Futura is too wild and progressive for you and you prefer a machine with a more symmetrical design, the iClean Dog Wash Cube is the machine of your choice. The Cube has the same big plateau as the XL and the Futura, which allows the dog to turn more easily and improves the
Check out the following things to consider when considering a vending machine service company. There are a few options that you should take into consideration when looking for a quality vending company, and if you're not sure what to look for, then you will need to look at a few notes that will he
Are you thinking about offering your products to your customers from a vending machine? If so, in 2020 vending machines continue to be one of the best ways that companies can get their products in the hands of new customers. Vending machines are a safe, contactless method of product distribution,
PORTLAND, July, 2020 – Since the advent of the vending machine, the consumer experience has been essentially the same: consumers insert payment and then press a button or make a selection on a keypad to dispense the product. As the global pandemic shows little signs of slowing, leading vending
Largest provider of retail digital kiosks sets sights on delivering touchless PPE, healthy products and samples to the masses NEW YORK, July 15, 2020  — Due to COVID-19, people have been forced to change the way they interact with their world virtually overnight. With the country reopening an
VIRTUAL VIRTUAL BTU Keep your skills sharp with Virtual BTU. Betson is offering a free scaled down version of our popular Betson Technical University class as an online webinar. Virtual BTU will cover: electricity, wiring, cranes, machine troubleshooting, computers, preventive maintenance and
The ACE Planning Committee works tirelessly to offer a terrific show for operators and suppliers alike and we are proud of the show's success in recent years.  After careful consideration regarding the pandemic and the health and safety of everyone in our industry family, we have made the
Dallas, July 09, 2020 – Leading manufacturer LAI Games conducted a consumer survey the last week of June to find out what was important to guests as venues re-open. Over 500 respondents answered questions related to their behaviour pre and post COVID, giving location owners direct insight into
Join us in honoring our 2020 Industry Award recipients! While we wish we could be together to cheer on our winners, we invite you to join us virtually to celebrate their achievements and exceptional contributions to convenience services. Industry Person of the Year: Nicky Gacos, Owner,
CHICAGO — July 6, 2020 — The 2020 NAMA Allied Member of the Year is Greg Garson, Vendor's Exchange International. According to the award nomination submitted on Greg's behalf, "Vendor's Exchange has been a great partner in providing innovation to old methods to make them new again,
PopCom, a leading automated retail technology company specializing in smart vending and kiosk solutions successfully completed their second equity crowdfunding campaign on Start Engine. The goal was to grow its operations, build its sales team, reach more customers, and meet the demand for more
Are you searching for a healthy drink to offer your customers that doesn't have a lot of sugar or artificial ingredients? If so, Bai Brands offers low calorie, antioxidant–infused drinks, that don't contain any artificial sweeteners or preservatives.  Bai Brands antioxidant drinks come
July 7, 2020 – Betson Enterprises announces the promotion of Bob Dipipi to Vice President of Purchasing & Sales. Bob will be responsible for all amusement and vending equipment purchasing, factory relationships and inventory management. Additionally, he will continue to help manage the
Intelligent Dispensing Solutions (IDS), a leading hardware and software provider of inventory management solutions, is pleased to introduce PUSH-IT, a new tray delivery system.  PUSH-IT allows customers to dispense larger items from our vending machines while also creating operating efficiencies.
Starting today, you will come across vending machines in the New York City subway selling PPE equipment for transit-goers like masks, hand sanitizers, gloves, and sanitizing wipes. There are two different types of machines, both with touch screen ordering. This initiative, run by private vendors,
Sydney, AU – Nayax Australia is thrilled to announce that as of next month, August 2020, the leading payment schemes eftpos, American Express and JCB will be accepted at more than 20,000 Nayax-powered vending machines in unattended retail businesses and the likes of laundromats, arcades,
CHICAGO — June 29, 2020 — The 2020 NAMA Industry Person of the Year is Nicky Gacos, Owner, Colorado Café Associates. According to the award nomination, "Nicky has, through his career, exemplified the very best of what American industry has shown the world: that the private sector can both
Technological advance has also transformed the locks industry, providing alternatives to make them more secure and, above all, to take more exhaustive control of the handling of vending machines. That is the direction in which companies such as Watchman Door, a spinoff of a major company dedicated
Gothenburg, Sweden – June 29, 2020: Berg Insight, the world's leading IoT market research provider, today released a new market report covering the cargo tracking market. The number of active tracking devices deployed for cargo loading units including trailers, intermodal containers,
Since the launch of the first micro market locations in the mid–2000s, and a 99% growth between 2016-2018, one thing is clear, micro markets are a valued breakroom preference in many offices throughout USA.  As of 2020, there are over 30,000 locations globally that are projected to bring
Industry Person, Operator and Allied Member of the Year to be Celebrated July 9 CHICAGO — June 24, 2020 — The 2020 winners of the NAMA Industry Awards were announced today by the association. The awards, to be celebrated July 9, recognize widely respected leaders in the industry.
Malvern, PA (June 23, 2020) – Crane Merchandising Systems, a Crane Co. company and leading global provider of solutions for cold drink, snack, food, and premium hot beverages has merged with Crane Payment Innovations (CPI), a global leader in banknote and coin validation, cashless payment,
COVID Thermal Scanner – We have available a new heat imaging scanner to measure the temperature of individuals as they enter a facility. This device cannot distinguish if the individual has the corona virus but it will let you know that the person has an elevated temperature and has some
Mobile, AL, June 30th, 2020, Covid-19 has created an environment of innovation, activating the food industry around the world to search for new ways to deliver grocery store products to customers where they live and work. Large grocery store chains, farmers markets, municipalities and entrepreneurs
Dallas TX, June 23rd, 2020 – As workplaces consider how to safely reopen in the current health environment, world-leading vending manufacturer SandenVendo America, has announced the availability of integrated #TrulyTouchless capabilities on their machines through their partnership with Vagabond
Dallas, June 18, 2020 – Premiere game manufacturer LAI Games has partnered with Firstlease along with multiple major U.S. game distributors on Project: Kickstart, an initiative aimed at helping locations get access to the latest high-income producing games as they continue recovering from COVID-
Are you searching for a better energy drink to offer your customers that doesn't have man-made ingredients? If so, why not offer them a "clean energy" drink made by Runa?  In today's world, most energy drinks have lots of man-made ingredients that often are created in labs;
Bake Xpress Robotic Micro-Bakeries: The High-Technology Future of Food Vending. Bake Xpress micro-bakeries by Le Bread Xpress are the only vending solution on the market to offer a wide menu of artisan food fresh-baked to order including sweet pastries and savory meals like calzones, sandwiches
OLLI Compact unit with impressive capacity. This unit comes with legal-age verification hardware, so this machine is ready to sell, CBD, PPE, Tobacco and e-cigarette or similar products right out of the box. These products are an untapped and lucrative market and these machines are primed to take a
Dallas, June 11, 2020 – Leading manufacturer LAI Games conducted a survey of industry operators last month that asked questions regarding current revenue conditions and plans upon re-opening in order to provide visibility on the current state of the industry. The report was made available to
"VendaCarts mobile automated retail stores moves vending into untapped marketspace, maximizing sales, elevating profit margins and creating new business opportunities. VendaCarts mobile automated trailers opens the world of vending to thousands of outdoor locations where the masses gather.
Spin the super cool LED lit cube on Monopoly Roll-N-Go!!! The latest skill redemption hit from ICE and Raw Thrills is sure to keep you spinning for more properties, winning more tickets and trying to hit the Monopoly big bonus. The Monopoly bonus kicks in when players hit two of the same family
An inventory control Vending solution form Seaga's Intelligent Inventory Control (IIC) division being used by Grainger to pitch in and help the Chicago Cubs maximize limited storage space at historic Wrigley Field by strategically controlling critical inventory and improving ordering
There's no doubt that technology is reshaping the way that consumers purchase goods and services, especially since Coronavirus, because consumers want to purchase the products that they need without having to interact with other people.  The move towards smart vending, and implementing digital
Global Vending Group is excited to announce our partnership with Digital Media Vending International. Our mission, first and foremost, is to help businesses automate and streamline their PPE distribution to ensure the safety of customers and staff. By implementing this program, businesses can be
Sophia Touchless Solutions becomes the new way to order a cup of coffee. Québec City, June 9, 2020: Cafection | Evoca unveils its latest IoT technology, making it possible to order a cup of  coffee without ever touching the brewer. Sophia Touchless Solutions allows the client to scan a QR Code
As the fight against COVID-19 continues, Aramark (NYSE: ARMK), the largest U.S.-based food service company, is continuing to assist and support frontline workers by opening on-site 'pop-up' grocery stores at healthcare facilities across the country, to serve as a one-stop shop for doctors, nurses
Over the last 90 days, the banking world has gone through a major change as Coronavirus has reshaped the way that consumers do their banking. Even though consumers have still been using ATMs to get cash during Coronavirus, more people have been moving to conduct their banking transactions digitally,
Los Angeles based Caveman coffee just announced the release of their new sparkling hibiscus, cold brew tea, only in time for the summer months.   With the weather warming up, more people will be heading to their local micro–market or vending machine in search of something cold.
Healthy lifestyle eatery places Coolgreens Markets® in high-rise residential buildings to support social distancing DALLAS (June 3, 2020) – In response to the global pandemic, Coolgreens – the healthy lifestyle eatery with food that "feeds your life" – amplified its business development
Find ICE CREAM TRUCKS FOR SALE, along with concession ICE CREAM TRUCK SUPPLIERS, they may also lease the trucks. Please contact them directly for more information on the ice cream trucks pricing & leasing options.
Gothenburg, Sweden – June 1, 2020: According to a new research report from Berg Insight, global shipments of connected digital signage displays grew by 16.7 percent to 17.2 million units in 2019. Market growth is driven by greater demand for digital signage solutions in all market verticals, tech
In 2020, just about every device that you can imagine is connected to the internet, including televisions, phones, refrigerators, making them "smart devices". What about vending machines? Yes, vending machines are catching up to the connectivity era, and now it's not uncommon for
With the future of cashless payment systems proving to be increasingly mobile-driven, how does Bluetooth (BLE) technology stand to transform the unattended payment experience? From reducing service costs to increasing sales and consumer engagement, more and more businesses are pairing BLE
A new touchless technology which does not require the use of an app, stylus or other device for product selection and payment is being introduced to the North American vending market by the Azkoyen Group of Spain.  Azkoyen's Distance Selection Technology (DST) is available in Azkoyen
Since Coronavirus, companies around the world have been searching for ways to maintain productivity while cutting costs and following social distancing. Thankfully, when it comes to the delivery of the products that their employees use daily, locker storage style vending machines
The New Normal is Helping to Expand a New Category. New SPACE STATION® Device Offers True Touchless Buying   DENVER – Currently being spotted at retail locations in the greater Denver area is a growing network of small, eye-catching devices that dispense Apollo Energy Gum®,
May 21, 2020 – As states begin to reopen, it's important that game rooms have the tools to reopen safely and communicate with customers effectively. Betson Imperial Parts & Services has launched several new products to help with this process. "Our team is here to support customers
Dallas, May 20, 2020 – Premiere game manufacturer LAI Games recently launched an industry survey that will run through the end of May. The short survey is intended to provide operators with a realistic snapshot that their industry peers are facing in the current landscape, as well as providing
Energy drinks have become a staple of the average diet around the world since most consumers will have at least one energy drink per month. The big question is, with increased consumer demand, what can we expect from the global energy drink market in 2020 and beyond?
Crystal Display Systems are helping to ensure security and safety as the world attempts to resume back to normal working life. CDS are strongly supporting the governments advice to stay at home where possible to help prevent the spread of the coronavirus. As lockdown is eventually lifted
There's nothing worse than realizing you forgot to bring something to the airport – but travelers passing through Las Vegas' busiest air hub need not fret about personal protective equipment (PPE.) (FoxNews) As the coronavirus pandemic continues, McCarran International Airport has installed
Rio Rancho High School has been the number Spirit Box in sales for 7 of the 12 months in 2019. In the month of February 2020, Rio Rancho generated over $3,500 in revenue and consistently brought in over $2,000 in revenue since September 2019. That is an amazing accomplishment for their team.
There's no denying that in 2020 most consumers want to pay for items at vending machines with either their credit cards or mobile phone.  Even though most consumers prefer cashless transactions, there are still some vending machines on the market today that is only accepting cash and those
Consumers are looking for a healthier snack and chocolate chip cookies are the #1 best seller in the United States. Most packaged cookies people buy in vending machines have over 11 grams of sugar and are made from high fructose corn syrup, which increases body fat. They also contain hydrogenated
Vending.com has developed a new Sani-Center PPE Vending Machine, simply the best! High quality vending machines that accept credit cards and mobile reader options. Factory direct pricing and technical support. Also, they are offering financing for those who qualify. For more information contact Bill
In this era of COVID-19, it's not uncommon to find most restaurants closed across the United States, or only serving food via delivery.   Even though there may be little to no dining options in many cities across the United States, the good news is that pizza vending machines are meeting
DRINK HINT: In 2020, there are more options in the beverage market than ever before. The average consumer still prefers to drink soda, coffee, tea, juice, and other beverages but water is often one of the very last things that most people will put on their list of favorite beverages
Introducing The Ice Depot, a fresh approach to on-site ice vending. "Let's Talk Ice." Features: Large bin capacity  –  800 lbs 120 – 150 bags a day NAMA Certified Made in the USA Low Maintenance Customizable – select cuber fit for you Patented – drum technology
Mike Kelner is offering a 100% rebate of the Value Builders System to any operator who selects VBB Advisors to act as the intermediary for the sale of their business. The rebate offer is good for up to five years on the $10,000 program.  As a Certified Value Builder Consultant, Kelner
Washington DC, May 1st, 2020 – In response to customer demand given the current health environment, InOne Technology, industry leader of retrofit vending and self-serve technologies, and Vagabond, a leading technology provider working to modernize the convenience services space, announced
Gothenburg, Sweden – April 29, 2020: According to a new research report from specialist IoT analyst firm Berg Insight, the market for NFC-ready POS terminals continued to show strong momentum in 2019 with annual shipments reaching an estimated 47.8 million units worldwide. The attach rate for NFC
The global vending machine market started strong in 2020, poised for another great year. Although, since the pandemic started, the vending machine market has grown even more as vending machines have been classified as essential businesses during the pandemic because they require minimal physical
There's no doubt that for the vending owner, food preservation is a top priority because time is of the essence when food is being transported to a vending machine or micro–market.  Thankfully, with Coldtainer, an owner's concern about food preservation becomes a thing of the past
Since early 2000's, Applestone Meat Company has been a trailblazer in the meat industry because they specialize in selling fresh–cut meat that wasn't raised using antibiotics or hormones.  What makes their Hudson and Stone Ridge locations unique is that they are open 24-7 because
Crystal Display Systems LTD (CDS), the leading designer, distributor and value-added reseller of flat panel display solutions, are offering a "one-stop-shop" solution to help their partners and customers design and develop their display products, from their initial concept right through to
Nayax ensures unattended retail business operators enjoy continuous connectivity. As the US switches to the next generation of communication protocols, telemetric devices are among the most vulnerable. At present approximately 85 million devices in the US use 3G and fleet management technology
Miami, FL, April 23rd 2020 – As the coronavirus crisis continues to play out across the country, state and local officials in every community are planning for life after the worst of the virus. Although much remains to be determined as far as how non-essential businesses and facilities will
April 24, 2020: Digital Media Vending International LLC has introduced a PPE vending machine that dispenses travel-size hygiene essentials, including hand sanitizers and masks, to ensure the hygiene protection of your employees, customers, and guests.  In March, the World Health Organization
TriTeq Lock and Security announced the issuance of five US Patents that ensure the safety, security and protection of unsupervised markets and micro markets in a rapidly evolving industry. Technology and innovation presented in the FreshIQ® health timer lock, FreshTraq® remote cooler/freezer monit
Singapore, 22 April 2020: Transforming the business of fun since 2001, Embed, the worldwide leader of the cashless business management systems and solutions for the amusement, entertainment and leisure industries announced the Embed COVID-19 Relief Act as a powerful demonstration of Embed's
By Randy Skyba, VP of Sales and Marketing for Minus Forty With micro markets being declared essential services during the current COVID-19 pandemic, you may very well be in for some increased traffic in the next few months. When it comes to your glass door fridges in particular,
San Antonio, TX, April 20th, 2020 – Parlevel Systems, the technology provider for the most productive network of food and beverage operators in the world, has released Parlevel Run – a service that enables businesses to deliver products directly to consumers. Parlevel Run helps vending,
Yo-Kai Express has developed a vending machine which delivers ramen noodles in a hot bowl in 45 seconds.  Machines are currently being placed in corporate and public locations around San Francisco.  Created five years ago by Andy Lin, a Silicon Valley–based electrical engineer who was
A virtually contact-free vending machine designed to sell personal protective equipment in a medical or industrial environment is being rolled out by AMS Vendors and Betson Enterprises.  The AMS Touchless Medical machine can be delivered within three weeks, and a supply line is being
Touchless or self-checkout transactions are preferred by 87% of consumers during the Coronavirus (COVID-19) pandemic, according to research from the Shekel Group.  The study further reveals that two-thirds of U.S. consumers are now using self-checkout.  The numbers also indicate that
SPECIALTY VENDING MACHINES! Theses specialty vending suppliers may offer varieties of Specialty Vending Machine types: Healthy, Espresso, Food, Water, Coin Air Meters, Micro Markets, Ice Vending, Amusement and more!
Wafels, a Belgian and Dutch treat that are better known as "waffles" in the U.S., are making a splash in the convenience services industry. While largely known as a very sweet snack, one company, Rip Van, has devoted itself to offering a low-sugar wafel that carries an indulgent taste.
In this era of COVID-19, it's not uncommon to find most restaurants closed across the United States, or only serving food via delivery.   Even though there may be little to no dining options in many cities across the United States, the good news is that pizza vending machines are meeting
---
FOR YOUR FREE WEBSITE LINK- PLEASE LINK VC ON YOUR WEBSITE TODAY!! Please Link back to our website: VendingConnection.com your #1 Vending Business Resource Center & Directory- USA & International Exposure!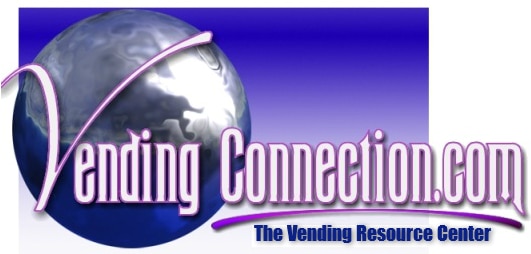 Please Email us when VC's Link is posted on your website, to receive a free mutual link back on our high traffic website- great online exposure!
---

 Home | Vending Technology News | More News | Vending Newsletter sign up | Questions? Contact us | email press release
Call us at 1-800-956-8363 or POST YOUR COMPANY, GET NEW BUSINESS!