Piestro Partners With 800 Degrees To Launch Automated Pizza Kiosks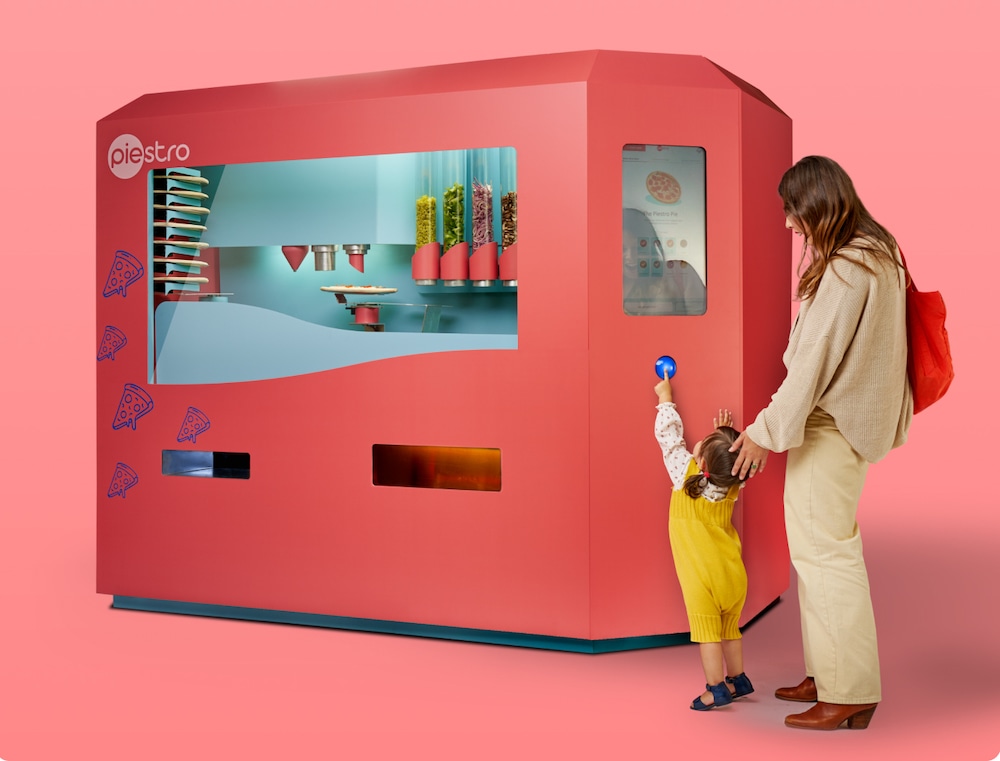 Pizza made from a robot? Thanks to the partnership between Piestro and 800 Degrees, this is becoming a reality and we could see 3,600 of their robotic pizza kiosks across the United States in the coming years.
How will they work? These pizza kiosks will contain all of the ingredients to make a traditional pizza including the pizza dough, sauce, cheese, a variety of toppings, and what's best of all is that these machines can make a pizza in just 3 minutes.
A Match Made In Pizza Heaven?
Piestro has been well-known for its artisan pizza kiosks for years and their partnership with 800 Degrees Pizza is sure to be a hit because the company plans on offering ready-to-eat pizzas that are made with the highest quality ingredients.
Piestro anticipates huge demand for their pizza kiosk because traditional pizzeria restaurants have taken a huge hit during the Pandemic, as many people have stayed out of restaurants due to the concern of spreading germs.
Thanks to these pizza kiosks, pizzerias, and traditional restaurants, can double their profits, but what's most ideal is that Piestro pizza kiosks (800 Degrees by Piestro), can be placed anywhere, especially in high traffic locations like hotels, shopping malls, stadiums, and anywhere there is a demand for 24-hour food and beverages.
"We see automation as the clear path forward, a way to ensure quality and meet the concerns of the public over health and safety with contactless experiences," Massimo De Marco, Piestro's CEO, tells PMQ. "Cooking is a big part of that, but so is the food's journey. Our partnership with Kiwibot really sets us apart early. We 100 percent believe that, in the coming months, demand for automation will only continue to increase, and we are already paving the way for a fully contactless experience from the time you order to the moment it reaches your door."
An Ideal 'Employee' For Any Business
Labor and consistency are two major issues for any business, especially restaurants, but thanks to Piestro, these issues have been solved because the Piestro pizza kiosk can run all day while making pizzas at a fraction of the cost of traditional pizzerias.
Consumers can also order ahead, from their smartphones, and easily pick up their hot, ready-to-eat pizzas without having to stand in line with other customers.
To learn more about Piestro's Pizza Kiosks, visit their website at https://www.piestro.com.