Bitcoin ATM Distribution Is Growing Nationwide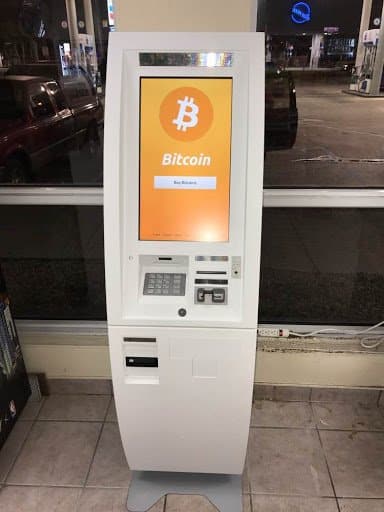 From big cities like Los Angeles, CA, to small towns like West Plains, MO, Bitcoin ATMs are becoming a common sight nationwide as more people are choosing to diversify and invest in bitcoin.
What once was something that was reserved for a select few people, Bitcoin now is more in demand than ever before because some people see it as an excellent investment that they want to have, should we see the collapse of the dollar in the coming years.
Bitcoin ATM's Are In Demand Like ATM's Were In Demand In The 1980s
If you're old enough to remember the 1980's, you know that ATM use was just starting to increase as consumers learned that the convenience of ATMs saved them the hassle of having to go to banks for cash.
With the demand for ATMs in the 1980s, investors who put their money into ATMs back then made fortunes, and today's demand for Bitcoin ATMs resembles the white-hot demand for traditional ATMs that we saw back in the '80s.
To get a sense of how the network of Bitcoin ATMs has grown over the last 12 months, as of June 2021 there were 21,142 Bitcoin ATMs worldwide, compared to just 10,782 worldwide in October of last year.
"We're able to put the kiosks every couple of miles apart from each other, in every city, and we're able to do good business there and they're able to sustain themselves," – Sonny Meraban Bitcoin of America CEO
A Resilient Currency
During the early years of Bitcoin, most investors like Warren Buffet panned the currency as being a fad while other investors labeled it as a fad that would soon go away.
Although Bitcoin isn't valued at what it was just a couple of years ago, the resiliency of Bitcoin proves that this investment is here to stay, especially as inflation continues to increase, and just about everyone is concerned about what the future holds for paper currency.
Thanks to Bitcoin ATMs, consumers have an easy way to invest in Bitcoin because all they have to do is insert cash or their credit card into the ATM then convert that currency into Bitcoin.
Once the consumer buys Bitcoin from the ATM, they will be given a receipt with a QR code that they can use to deposit it into their Bitcoin wallet.
Will the world Governments transition to a Bitcoin-only currency in the future? That's anyone's guess, for now, the future of Bitcoin looks bright as investors, and everyday people, get started with Bitcoin for the first time or add more Bitcoin to their investment portfolios. 
Also see: NuMind Solutions Builds Bitcoin ATM Routes in USA and Canada