BETSON DISTRIBUTING OFFERS MORE!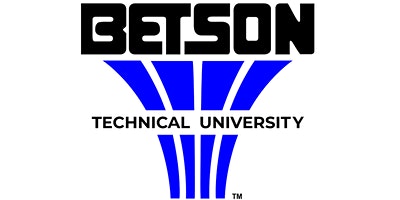 Don't miss Betson's Hands-on Training with Industry Experts: Betson's Technical University!
Virtual BTU – Wednesday, October 13th, 1:00pm – 3:30pm EST
Betson is offering a virtual version of our popular Betson Technical University class as an online webinar.

This virtual BTU class will cover various topics over the 2-hour course:
electricity, wiring, cranes, machine troubleshooting, computers, preventive maintenance, and more.
Topics discussed include: game system overview, digital multi-meter, basic soldering/splicing techniques, game maintenance, card reader 101, troubleshooting, electric circuit theory, advance troubleshooting, wiring schematics, computer repair, and basic LCD repair. 

Students will receive:  Hands-On Training, Manual, Multi-Meter, 8-in-1 Tools, Ticket Emulator, Tamper Proof Torx Bits, Receptacle Tester, and a BTU Certification. 
About Betson
Betson is one of the top leading vending machine distributors representing all leading vending manufacturers throughout North America.

Whether you are vending operator wanting new machines, customized graphics, or refurbished equipment, Betson's Vending Sales team can help. From full-service snack machines, cold and hot drink vending machines to healthy vending machines to micro-markets.
Betson's product selection allows operators to provide convenient vending solutions to customers for coffee, cold beverages, snacks, or light meals. In addition, they have the latest payment systems, credit card swiped, bill validators, coin changers, and more. They also provide financing options to help make vending an easy and profitable business solution.
Beston makes adding vending machines to your property an easy and profitable decision. Since they work with most manufacturers, operators can enjoy consolidated shipments and pick the right machines for specific needs even if they are different brands.

Whether you are an operator managing a vending machine business, a small business looking to add office coffee machines and soda machines, or a large corporation needing a full line of vending equipment, the team at Betson can help. They also offer trade-in programs.
For more information call (800) 524-2343, visit https://www.betson.com/.