Anderson Dolly Makes Moving Simple For Vending Operators
Let's face it, moving a vending machine can be one of the most time-consuming and difficult tasks for a vending operator. Thanks to Anderson Dolly, vending operators can now have an easy solution for moving their vending machines. Anderson dolly's are designed for moving up to 1600 pounds easily. With this dolly, vending operators can move their vending machines with ease because it's a dolly that's been designed to carry heavy, bulky, objects like gun safes, server towers, and exam tables.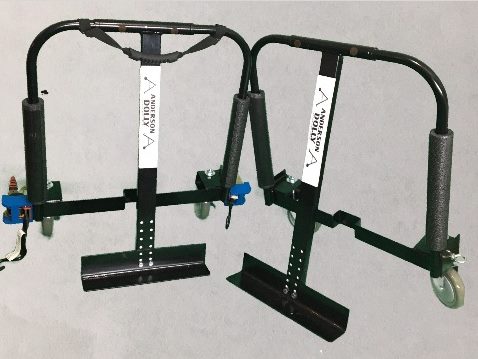 Once you use an Anderson Dolly, you will realize that it's a solution that you should have started using years ago because it's going to save your back, shoulders, and make moving vending machines something that you no longer dread.
About Anderson Dolly's
With over 20 years' experience in the vending industry, Anderson Dolly is the #1 solution that vending operators have been using for years to move their vending machines, ATM's, and other large appliances.
Unlike other commercially available dolly's on the market today, Anderson Dolly's enable a vending operator to move their vending machine safely, without having to rely on multiple people to complete their move.
Located in Ohio, Anderson Dolly is used by vending operators around the world who want to have the best dolly to move their vending machines or other large objects.
An Affordable Option That Will Save Your Back
It doesn't matter how long you've been in the vending business; the health of your back is priceless.
Thankfully, the Anderson Dolly is an affordable option for every vending operator because these dolly's only cost between $549 to $599, and their dollies can be upgraded so that they can carry up to 1600 pounds.
When you use an Anderson Dolly you will see that you can easily put your vending machine on wheels in as little as 30 seconds flat!
Besides saving you a lot of time, these dolly's are also efficient because they offer large casters that make it possible for you to roll your vending machines over bumps, cracks, or into tight spaces that may have been a problem for you in the past.
To learn more about Anderson Dolly, visit their website at https://www.andersondolly.com. 
By Jeremy Raglin, Editor-Content Writer