Den's Hot Dogs Introduces Den's Meals
BROOKLYN, NY (March 2, 2021) – Den's Hot Dogs LLC's new line of premium ready to heat and eat frozen meals, captures the growing trend of effortless at-home dining and increased demand for premium pre-cooked meal kits, sandwiches, and other comfort foods.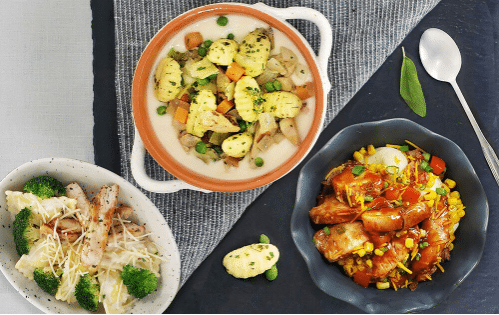 With the addition of the new Den's Meals, the company supplements its existing line of gourmet all-in-one hot dogs with toppings and now provides its customers with one-stop-shop solution for at-home family breakfast, lunch, and dinner.
Inspired by Italian and Modern American cuisines, Den's Meals are convenient pre-cooked and blast-frozen entrees that use only premium ingredients and imported cheeses to rival in taste and quality takeout from favorite restaurants. Moreover, with no cooking associated food waste, extended frozen shelf life, and ability to warm up Den's Meals in either conventional oven or a microwave, the Company is very excited about the future of its new line of products.
"Our mission is to provide our customers with peace of mind about the hassles of daily cooking and cleaning, by offering them our restaurant-quality, delicious, and convenient comfort foods at affordable prices. Even children can warm up our Den's and, unlike with most other premium meal kits subscription companies, our customers would still be able to send them to college after buying from us" said Denys Gorbaituk, CEO and Co- Founder of Den's Hot Dogs LLC.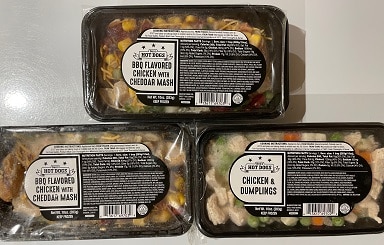 The new Den's Meals varieties include:
Chicken & Dumplings Meal: premium roasted white chicken cooked in a savory pot pie gravy. The rich broth is used to boil delicious buttered dumplings, with gently added roasted potatoes, fresh carrots, leeks, and sweet onions. Finished with vibrant, aromatic herbs.
BBQ Chicken & Cheddar Mash Meal: honey and black pepper BBQ chicken strips and smokey bacon with a buttery cheddar mash potatoes. The sharp cheddar cheese perfectly contrasts with the balanced BBQ flavors.
Baked Ravioli Alfredo Meal: four cheese mezzaluna ravioli, topped with a rich, smooth alfredo sauce, oil & garlic, with beautifully seasoned baked chicken breast strips. Finished with unique spice mix and imported parmesan Reggiano.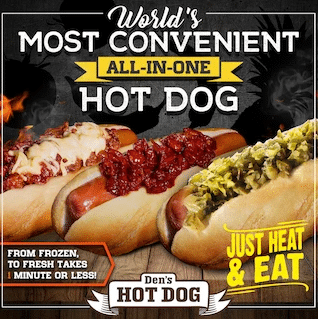 About Den's Hot Dogs LLC
Den's Hot Dogs LLC is a leader in pre-packaged ready to heat & eat meals, sandwiches, hot dogs with toppings, and other comfort foods. With a headquarter in Brooklyn, NY the company utilizes USDA plants in South Dakota and Illinois and ships directly to its customers from three warehouses strategically located in the U.S.
For more information, please visit https://denshotdogs.com
Or contact us at: Info@DensHotDogs.com or Call: (800) 557-2942.