Royal Fresh Portland, Celebrates 15 Years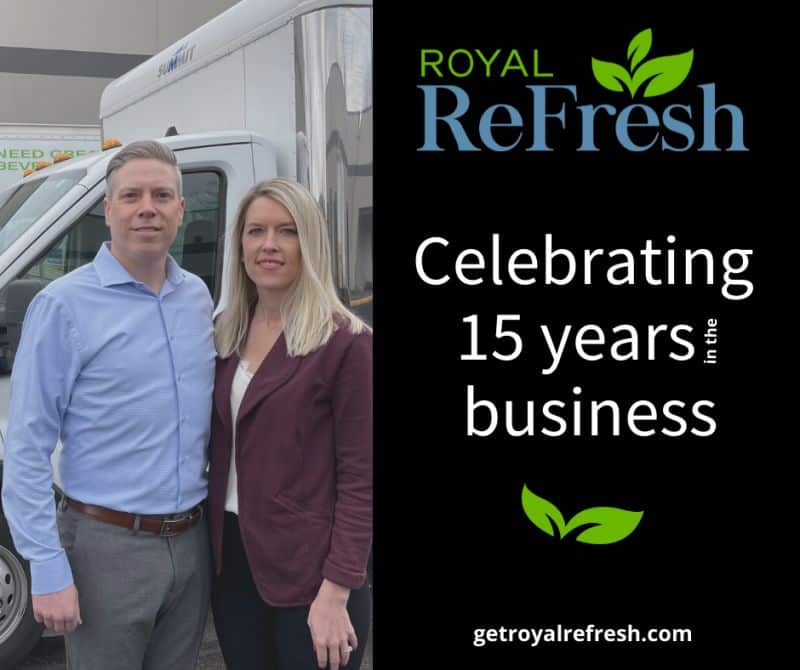 In 2006, Ryan Harrington was a real estate investor who was keeping his eye out for something to do between projects. One day he was enjoying a ride on a ferry and grabbed a soda from a vending machine. While he was waiting in line for his turn at the vending machine, he couldn't get over the thought of the owner of the vending machine making money even while not being there to operate it.
From that seemingly small thought, Royal ReFresh began. Ryan started with two branded Red Bull vending machines. As time went on, he acquired more vending machines and eventually Ryan owned 40 vending machines throughout Portland that he would service himself.
In 2009, with his wife's nudging, Ryan took a leap of faith and went into the vending business full time. As he built the business, he had two focuses, providing exceptional customer service and creating the most efficient service routes.
In 2014, the Harrington's saw the micro-market concept at a NAMA trade show. Michelle, a former HR manager, immediately recognized how impactful this concept could be when used as a business's wellness benefit. It was not long after seeing this concept at the trade show that Ryan opened his first micro-market, and eventually, expanded into the pantry business in Portland.
Service and Technology
While the business has grown exponentially throughout the years, Ryan and Michelle have remained focused on service and providing customers with great experiences. Growth has never been more important than taking care of the customers they already have.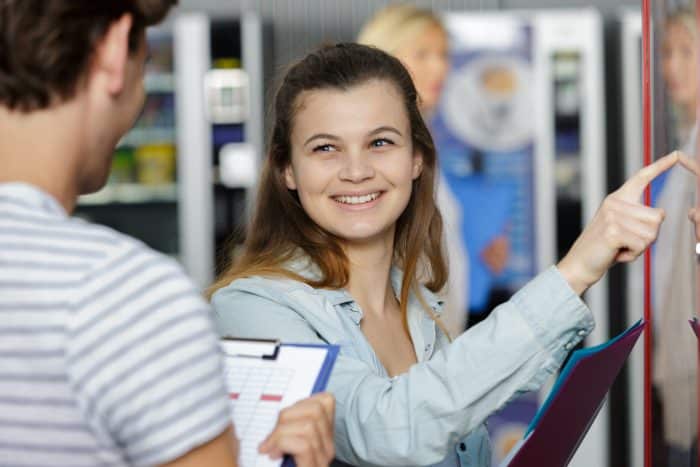 A vital part of that service is the Royal team. Early on, Ryan and Michelle realized how crucial it was to hire employees who were a good fit for the business – employees who shared the same values on work ethic and customer service. They didn't just fill positions with anyone; it needed to be a good fit for both the employee and Royal. In doing that, they've built a strong team that allows them to maintain a high level of service.
After they opened their first few micro-markets, Ryan began using a vending management system. It was then that he realized how much technology could impact how they operate their business. Throughout the years, they have invested in numerous technological advancement systems that allow them to focus on efficient operations, making more time to spend working with customers.

Their continued commitment to service and cutting-edge technology sets Royal ReFresh apart as one of Portland's premier refreshment service providers.
Read this:
Let Royal ReFresh know how we can best serve your Portland business at 503.704.9759 or info@getroyalrefresh.com, visit www.getroyalrefresh.com.