Modular Vending – The Latest Tailor-Made Solutions By Innovend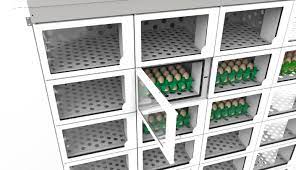 Modular vending solutions have been the latest development in the vending industry that more companies have turned to in recent years.
With storage lockers, lockboxes, and kiosk vending solutions by Innovend, companies now have solutions in place that they can use to do business 24-7, even while their employees have long since gone home for the day.
Innovend's solutions make it possible for every type of business to have a physical storefront that's always open, and this is huge, especially for smaller businesses that have struggled in recent years during the midst of mass store closures due to e-commerce competition, and the Pandemic.
Infinite Possibilities
Thanks to Netherland-based Innovend's vending solutions, companies have a variety of options to choose from for selling anything from clothing, shoes, tools, electronics or machinery, to desserts, beverages, and other perishable items.
When a customer chooses to order from one of Innovend's vending machines, they can expect an easy to use, hassle-free experience that will make that vending machine the destination for them to buy that same product again in the future.
The company also offers consumers multiple vending machines to choose from, with a variety of dispensing systems including spiral, vertical stock and locker.
Online Control Panel
Gone are the days of onsite management, that required operators to always be physically present when their machines went down due to repairs, or needed replenishment.
From seeing the latest statistics per each of their vending machines to staying on top of consumer demand, Innovend also offers an online control panel that operators can use to track sales, monitor their vending machines 24-7, receive error messages, schedule promotions, and more!
These vending machines offer operators everything need to conveniently manage their vending machines, remotely, without interrupting their daily lives.
To learn more about Innovend, visit their website at https://www.innovend.eu, email info@innovend.eu.