Covid Spurs Growth in Hot Food Vending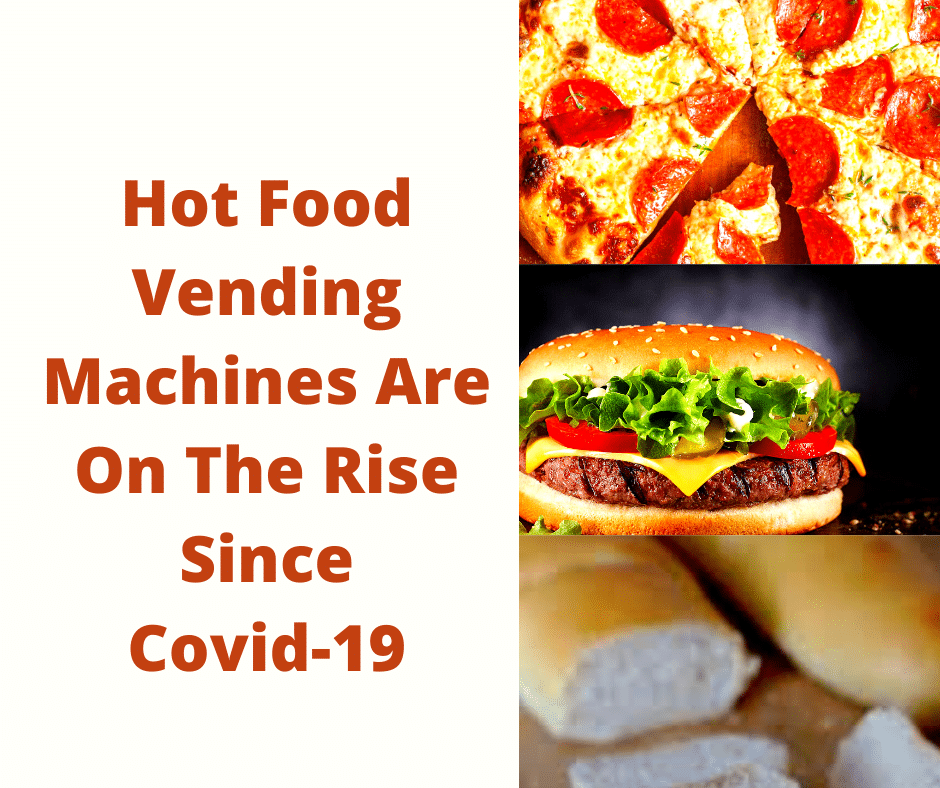 Hot Food Vending Machines are on the rise. These smart vending machines are vending hot food products such as; Bread, Hamburgers, Pizza, and even Gourmet Meals! With Covid-19 forcing closures or limiting hours of traditional hot food eateries, the hot food vending machines are stepping in and picking up the slack.  This article highlights some of the most exciting hot food vending machines on the market today. 
Bake Xpress By Le Bread Xpress  
This hot food vending machine is essentially a micro–bakery that's open 24-7.  Consumers can order a variety of fresh baked goods including pizzas, croissants, pastries, and more via the 55-inch touch screen.  Once a consumer swipes credit or debit card to order the product that they want, it is baked in the machine's oven and delivered to them in minutes. Visit http://www.lebreadxpress.com. 
Smart Hamburger Vending Machine By Botast, LLC 
Hamburgers are one of the most well-known fast foods worldwide but they require employees to assemble them, that is until now.  Thanks to the smart hamburger vending machine by Botast, LLC, Angus beef hamburgers can be enjoyed 24-7. Visit http://www.botast.net. 
Basil Street Pizza Vending 
Pizza is another favorite convenience food worldwide, and with the Basil Street Automated Pizza Kitchen, consumers now can enjoy a hot pizza 24-7 from this convenient, touchless vending machine.  The developers of this pizza machine have a background in pizza development so each pizza is high quality, mouth–watering pizza that's also high in protein, low in carbs, and has less sugar than most store-bought pizzas on the market today. Visit https://basilstreetpizza.com. 
QM Box Gourmet Meal Vending
QMBox provides affordable, healthy, international gourmet meals. It delivers both with dedication to healthy eating and lightning-fast vending machine design. The machine prepares, fresh, hearty meals — all created by trained international and local chefs — and specific types of meals are rotated every week for variety.  QMBox machines are run on smart technology that can detect and monitor temperature, freshness, and availability. The process of selecting and purchasing meals is via consumer touchscreen interface. According to the company, the meal is delivered within two minutes. Visit http://qm-box.com/.
For more information visit Hot Food Vending Machine Suppliers.
---

 Vending Technology News | More News | Vending Newsletter sign up | Questions? Contact us | SUBMIT PRESS RELEASE
Also see: Software Companies | Technology Companies | Micro Markets | Cashless Vending Solutions | Distributors | Classified Ads | Routes for sale | Vending Companies USA | VendLoco Lists | Home |
VENDING YELLOW PAGES DIRECTORIES:
Call us at 1-800-956-8363, POST YOUR COMPANY, GET NEW BUSINESS!