The 2021 ACE Show Oct 14-16
The annual Atlantic Coast Exposition will be held on Oct. 14-16, 2021 at the Embassy Suites Kingston Plantation in Myrtle Beach, S.C. The theme is "Rock of ACEs". Early booth registration (and special pricing) for exhibitors is available till Feb. 28; but payment is not due till April 30. Operator registration date will open later and will be announced soon. Email Michelle Thomsen at michelle@atlanticcoastexpo.com for more information.

ACE 2021 is Back and the Theme Lives On: Rock of ACEs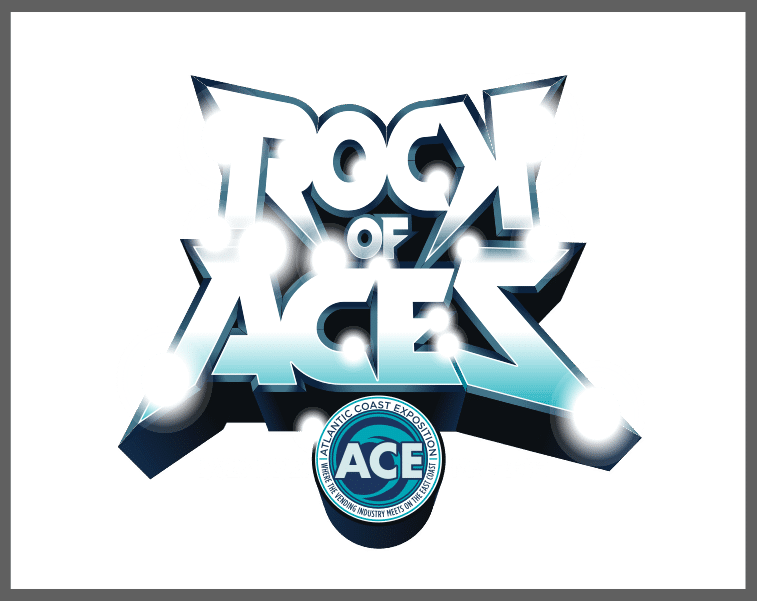 The 2021 ACE Planning Committee has picked up where last year's cancellation left off to prepare for a much anticipated in-person ACE 2021. The group has decided to keep the original theme of "Rock of ACEs".
Patrick Shaw, ACE 2021 Chair states, "Our ACE team really missed having the opportunity to reconnect with everyone in 2020. As such, we are especially THRILLED to be moving forward with the plan to host ACE 2021 in October. Our theme this year will be, Rock of ACEs. We hope you'll join us as we Turn the Page and get Back in the Saddle again! Please know that everyone's safety will be our top priority for this event and that we plan to follow whatever guidance is applicable to our event, come October. We can't wait to ROCK OUT with you in person!"
Early bird booth sales are underway and open registration for exhibitors will open after February 28th. Operator registration should begin in a couple months as the education team works to bring you yet another "can't miss" program. ACE 2021 will once again be held at the Embassy Suites Kingston Plantation in Myrtle Beach, SC and the show dates are October 14-16, 2021.
Survey results from the Operators and Exhibitors alike over the years continue to praise the ACE team for its yearly growth, hotel venue, superb education and popular networking opportunities. ACE 2021 will continue to provide that high-quality exposition that ACE attendees continue to come back for year after year and this year will be much needed after we have been apart for so long.
The 2021 Atlantic Coast Expo will reprise last year's Rock of ACEs theme, where "music brings harmony to the world and brings people together."
ACE is sponsored by the North Carolina Vending Association, South Carolina Vending Association and Virginia Automatic Merchandising Association. The annual educational conference and trade show puts the spotlight on trends in vending, micro markets and coffee service.
SAVE THE DATE
October 14-16, 2021 – "Rock of ACEs"

For more info, visit www.AtlanticCoastExpo.com, email info@AtlanticCoastExpo.com, or call 919-387-1221.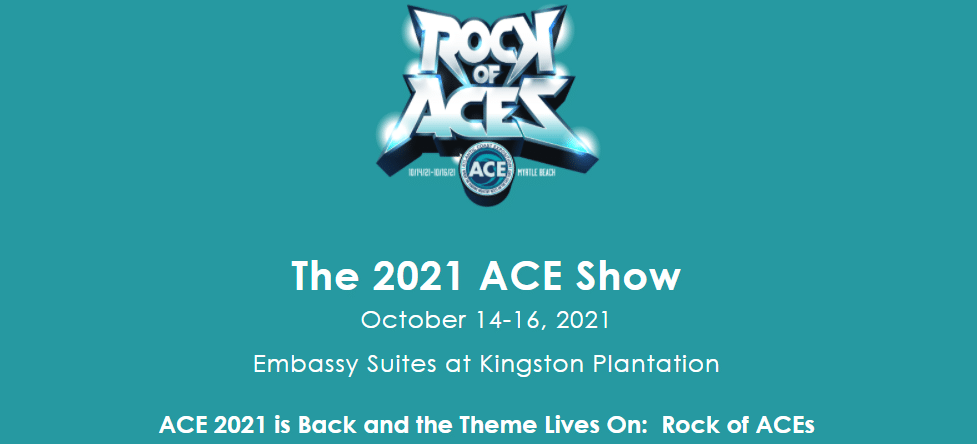 The Atlantic Coast Exposition (ACE) is a trade show featuring suppliers to the food service industry, OCS, industry machinery, vended and dining products, electronic components, communication equipment, customized vehicles and much more. Educational programs are presented, which provide information about the industry. Social and sporting events are included. ACE is sponsored by the NC Vending Association (NCVA), SC Vending Association (SCVA) and VA Automatic Merchandising Association (VAMA). TayCar, Inc of Cary, NC, provides administrative services for the convention, exhibits and NCVA, VAMA. Capitol Consultants, Inc. of Columbia, SC, provides administrative services for SCVA.