OTI Signs Distribution Agreement with Secure Retail
On Track Innovations Ltd. (OTI) (OTCQX: OTIVF), a global provider of near field communication (NFC) and contactless payment solutions, today announced that it has signed a distribution agreement with Secure Retail Ltd. for its payment solutions for the UK unattended market.
Under the terms of the agreement, Secure Retail will be a distributor for all OTI's payment products and solutions. Secure Retail and OTI plan to offer the UK market EMV (Europay, Mastercard and Visa) certified solutions that shorten integration and time to market, enabling operators to easily accept contactless or cashless payments for their unattended business.
"This strategic partnership will enable OTI to expand its integrated contactless and cashless solutions business in the UK and beyond, to new market segments utilizing Secure Retail's channels and value add services," said Yehuda Holtzman, CEO of OTI. "We have already deployed hundreds of thousands of payment solutions worldwide to self-service kiosks, unattended vending, electric vehicle charging stations, and mass transit validation systems and we are happy to continue to do so in partnership with Secure Retail."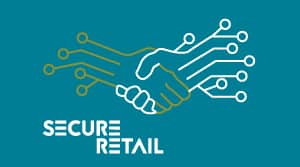 "Secure Retail's partnership with OTI will enable us to expand our provision of cashless payment solutions across the UK and beyond," said David Russell, Managing Director of Secure Retail. "OTI's range of hardware and software will allow us to target new and existing unattended payment sectors and help us to continue to offer market leading payment technology and support services to our customers. In the current environment, when cashless solutions have never been more important, we are really excited about the opportunity to be partnering with OTI."
About OTI
30 YEARS OF INNOVATIVE CONTACTLESS PAYMENT SOLUTIONS
OTI (OTCQX: OTIVF) is a leading developer of contactless payment solutions, Near Field Communication (NFC) technology based, for the unattended market. The company has been a technology leader since 1990, providing systems, devices and services to operators and integrators with solutions and components that are simple to implement.
To date, OTI has deployed over one million payment solutions to our focused unattended markets: self-service kiosk, micro-markets and vending machines, entertainment and gaming, automated teller machines, or ATM, Mass Transit Ticketing Validation, and fuel payments.
OTI operates through regional offices, supporting clients and payment industry partners with its unique contactless payment solutions.
About Secure Retail
Secure Retail is the trusted global provider of payment solutions, hardware, software, and services to leading brands across a variety of market sectors on a global scale.
Secure Retail's wealth of knowledge has been built over years of collective experience within the payment industry, and is recognized and respected by world leading manufacturers, software development houses, and the vast number of end customers who it supports daily.
For more information visit https://www.otiglobal.com/ , info@otiglobal.com