Keep It Clean with CGC's Sanitation Station
CGC Disinfectant Station is perfect for all businesses across Canada and the USA.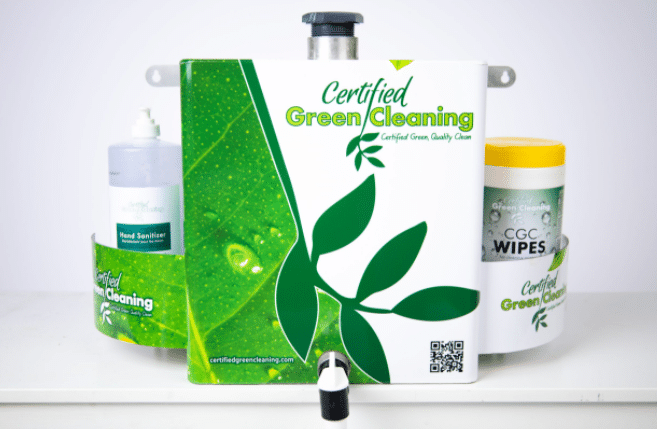 Easy to install and supply, the station offers three products for personal sanitation and disinfection available to everyone. The CGC Disinfectant goes in the main compartment and can be poured into personal spray bottles as well as inside the plastic compartment for disinfectant wipes. CGC Wipes and Hand Sanitizer are available on the right and left sides of the station.
The promotional package offers the station, the personal spray bottles, the disinfectant, the disinfectant wipes, and the hand sanitizer. Stand is available.
For more information contact us.
Phone: 1-877-270-0269‎