Meet Anna, The CBD Vending Machine
anna is one of the first AI-powered self-checkout solution designed to meet the specific needs of cannabis retailers. Headquartered in Boston with offices in Boulder, Colorado, anna cracks the code for bringing today's advancements in retail automation to the dispensary floor, while delivering a seamless consumer experience that is equally suited for the booming demands of the CBD industry. anna facilitates fast, cost-effective, and fully-compliant transactions that maximize revenue per square foot and lower operating costs for THC and CBD retailers.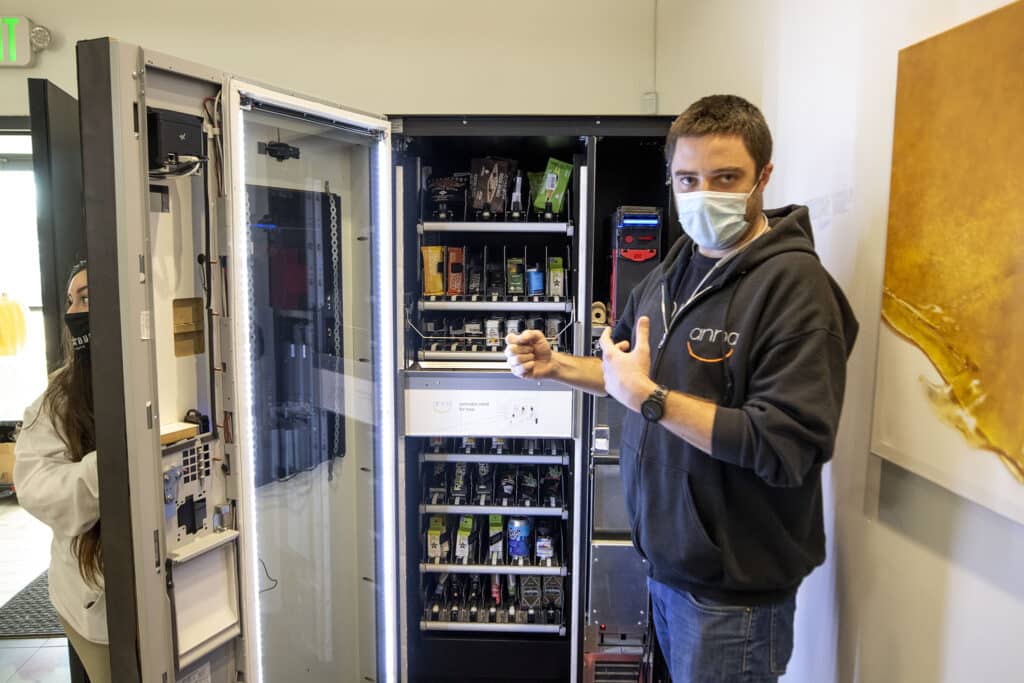 anna's technology is bringing retail automation to life in the legal THC + CBD cannabis markets.

The legal cannabis industry is booming.

The combined THC and CBD markets is set to eclipse $70 billion by 2022.
When purchasing legal cannabis for the first time in late 2017, anna's founder asked himself one simple question – "Where the heck is the self-checkout?"
We live in an increasingly automated world. The retail automation industry is projected to reach $19 billion by 2022.
Despite being born in the age of technology, the legal cannabis industry has ignored retail trends. After spending millions on square footage like its big box retail predecessors, we're unfortunately seeing downsizing and halts on expansion plans by MSOs. The result? Long lines and less customer service.
anna.tech is changing how consumers shop for cannabis – bringing the retail experience into the 21st century with smart, AI-powered technology. anna's vision is simple: Provide retailers and consumers with cutting edge technology that enables fast, compliant transactions customized to their unique and growing needs.
anna cracks the code for bringing today's advancements in retail automation to the cannabis industry.
For more information visit https://tryanna.com/, email annateam@mygrasslands.com