LAI Games Debuts New Games at Bowl Expo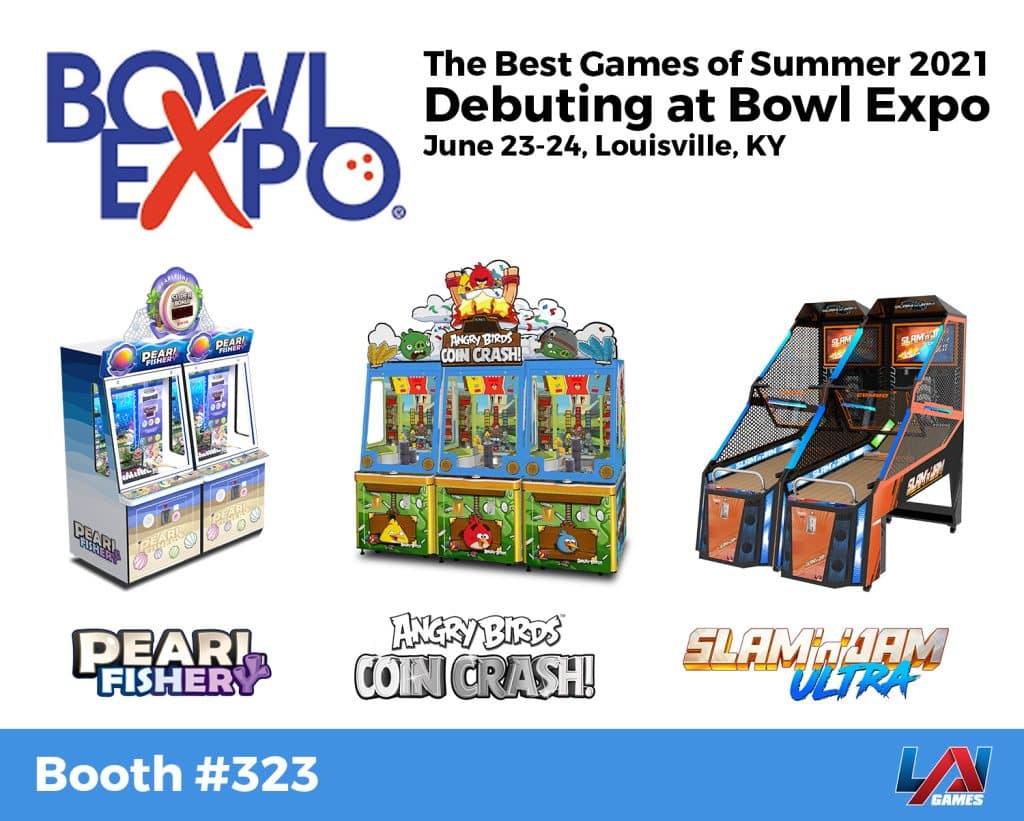 Dallas, June 17, 2021 – Premiere manufacturer LAI Games will have two brand-new games on display at Bowl Expo in Louisville, KY, taking place June 23-24, 2021. Angry Birds Coin Crash is a coin pusher that gives players the opportunity to build huge towers of coins and send them crashing over the edge for a big ticket win. Slam 'n' Jam Ultra brings classic basketball to a modern audience. It features a vibrant 32-inch HDTV backboard that augments game play with a progress meter and score, along with game timer and the goal the player needs to progress to the next round.

The company will also have on display the new 2-player version of their hit pusher Pearl Fishery, and more games from their current catalog.

Attendees can get an in-person demo of all of these games at Bowl Expo in LAI Games Booth #323. For more information, contact your authorized distributor or visit www.laigames.com for videos, dimensions and more. A video of Coin Crash can be found here: https://vimeo.com/552790529/6c276ecc3b, and a
video of Slam 'n' Jam Ultra can be found here: https://vimeo.com/467579874.
About LAI Games
LAI Games, a subsidiary of Helix Leisure, has been a leader in the interactive entertainment and game industry for over 60 years. The company develops, manufactures, and sells coin and card operated
virtual reality, prize merchandising, video and ticket redemption games, photo booths and novelties. LAI Games is dedicated to bringing innovative and high incoming-producing games to the global market. For more information, please visit www.LAIGames.com.
Follow LAI Games across all their social channels: laigames.com/social