Contactless ATM Market Overview For 2021-2025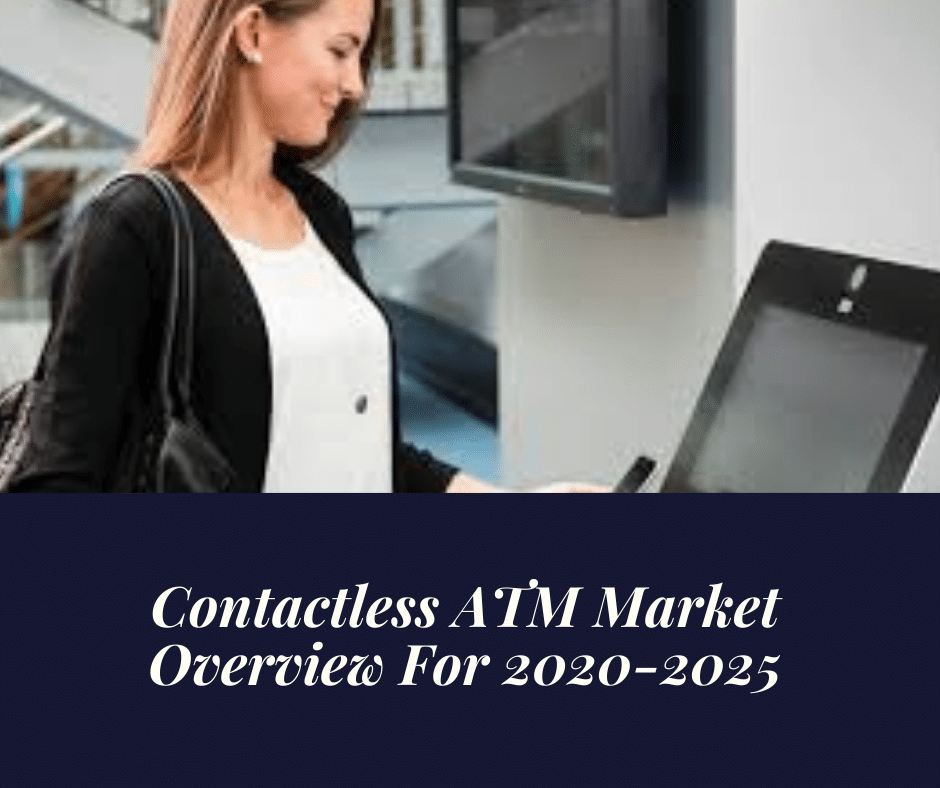 2021 has been the year of contactless ATM transactions because of Covid-19 since most consumers who use ATM's don't want to physically touch an ATM to complete their transactions. 
The demand for contactless ATMs has led ATM companies to adopt the use of biometrics solutions like facial recognition, NFC and QR code readers, and mobile applications, so that their customers don't have to physically touch ATMs. 
With cardless transactions being the "new normal", this segment of the payments market is projected to grow to $10.3 billion by the end of 2021 and $18.0 billion by early 2025, a CAGR of 11.7%. 
Which Companies Are The Major Players In The Contactless ATM Market? 
Contactless ATM's are now in use around the world and their technology is being advanced by several key players in this market including: 
What Regions In The World Are The Use Of Contactless ATM's Growing? 
Even though contactless ATM's have been on the rise in the United States, we're seeing the advancement of this technology especially in South America, Africa, the Middle East, Europe, and the Asia-Pacific region. 
China can be considered to be the leader in the use of contactless ATM's, especially since they've pioneered facial recognition technology there, but Spain is not far behind, and industry insiders are hopeful that we will see more facial recognition ATM's. 
By Jeremy Raglin – Content Writer/Editor
---

 Vending Technology News | More News | Vending Newsletter sign up | Questions? Contact us | SUBMIT PRESS RELEASE
Also see: Software Companies | Technology Companies | Micro Markets | Cashless Vending Solutions | Distributors | Classified Ads | Routes for sale | Vending Companies USA | VendLoco Lists | Home |
VENDING YELLOW PAGES DIRECTORIES:
Call us at 1-800-956-8363, POST YOUR COMPANY, GET NEW BUSINESS!